FILM FESTIVAL. COM
FOLLOW 
FILMFESTIVALS.COM
 ON THE SOCIAL NETWORKS:     




> THE CANNES WRAP
Producer | Writer | Director Steve Lee Jones' latest film "Bigger" (2018) held market screenings at the 71st Cannes Film Festival. "Bigger" tells the story of brothers Joe and Ben Weider, founders of the modern fitness and work out gym phenomena. In this rags to riches story, with just a few dollars in their pocket and a fight against anti-Semitism and racism, the Weider brothers set out to revolutionize the world of physical fitness and build an empire.   …
Director/writer Ben Zolno's breakthrough film 'Status Pending' (2018) is a roller coaster love story between American, Ryan, and Kiwi, Lizzie, living in New Zealand. They met on Tinder and exist posting their personal lives on social media, as most millenials do. At first, their hook up is a lot of fun, until it's time to either move forward or move on. Starring Ben Zolno and actress Ivana Palezevic, the film is currently traveling international film festivals, including most …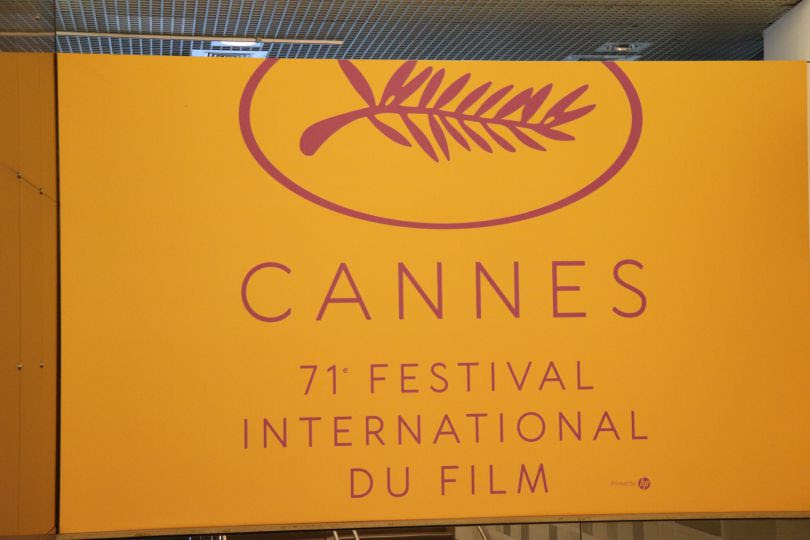 This is my Cannes experience, places and parties I have been to, and people, festival directors, clients or partners I met there.! Fond memories in this slideshow.   …
The Korean Film Festival in Australia (KOFFIA), returns Down Under in 2018 for its 9th year. Taking place in Sydney (9-18 Aug), Brisbane (15-16 Aug), Melbourne (6-13 Sept) and Canberra (21-23), the Festival brings Korea's hottest new films to audiences Down Under. Presented by the Korean Cultural Centre Australia, KOFFIA showcases the wonder of Korean culture through film.  From big budget Blockbusters, gripping indie flicks, rom-coms, pop culture musings and more, the Festival prese…
  Malaysia International Film Festival (MIFFest) and Malaysia Golden Global Awards (MGGA) are returning for the 3rd consecutive year! This year, MIFFest and MGGA have chosen 'Humanity' as the main theme and key message for the …
  ILLUMINATE is the world's premier film festival for conscious cinema. Films for all of us. To bring out the best in us.   Michael Franti's STAY HUMAN&…

  Special Project of 31st Tokyo International Film Festival Youth Section The Tokyo International Film Festival (TIFF), in collaboration with Children Meet Cinema, whi…
> FILMS ON THE CIRCUIT
---
> PARTNERS FESTIVAL NEWS  

DEADLINE – 15th June – Midnight Bangkok time
Make a short film exploring  "Thailand through the eyes of foreigner (Way of Life/Culture/Tourism)". We are looking for a fresh approach, using imagination, dramatic technique, and creative vision. You will have to find locations, actors, and use your talent to show your perspective on Thailand within the context of the region you have chosen. The character of your region may be found in unique geographical features, the culture, the people, the food, or the local products.The winning team will receive 300,000 Thai Baht, and there are eight runner up prizes of 30,000 Baht each. The Thailand Film Office will provide…
One return air ticket to Thailand for every film-maker.
Total of four nights accommodation in Bangkok to cover the start and end of your trip.
One van with driver for your time while not in Bangkok
30,000 Thai Baht for expenses during your mission.
One local assistant, who will travel with you and support you with translation.
Travel insurance.
Mission briefing in Bangkok.
Website I Rules I Locations I Video samples I Contact I APPLY
____________________________________________________

May 16, 2018 Earlybird Deadline
PSIAF 2018 Palm Springs Intl. Animation Festival & Expo is a global competition in animation and exhibition of the worlds most talented artists in the world. Each year there are awards going to 37 categories including Best Animated Feature and Best Animated Short in over 20 different styles of animation from 2D, 3D, Hand Drawin, Painted, Watercolor, Sand, Paper, Experimental, Stop-Motions, VFX, and more.
The festival is expected to screen over 250+ award wining short and 5 feature-length animated films from over 103 countries including Oscar® Academy of Motion Picture Arts and Sciences , Emmy® and Grammy® wining artists from around the world. The festival and expo also includes VR experiences, live animation demonstrations, character and model sculptors, animation panel discussions, seminars, and educational programming will be held in conjunction with an international poster contest.
In 2018, the 5th edition of WoFF aspires to bring more audiences, filmmakers and industry professionals together, creating a platform to exchange ideas, showcase their work and most importantly talk on film and new trends in the industry, women filmmakers of today and independent film production in Europe, the US and beyond. Our focus remains on independent cinema from all around the globe, by showcasing the work of first feature filmmakers, women directors and eastern European cinema in our three main sections, First Features, The Female Perspective & Focus on Balkan Cinema, respectively.
Films can be exclusively submitted via Film Freeway by clicking on the link below.
Website I Facebook I Twitter I Email I SUBMIT
____________________________________________________
TAIPEI by Jason Lester Romance under influence – USA, first feature film 96 minutes
"Think Romeo and Juliet meets Trainspotting" – Filmfestivals.com Bruno Chatelin
Taipei is an adaptation of Tao Lin's critically-acclaimed, cult favorite novel of the same name.
Two young New York writers fall in and out of love amidst a whirlwind of drugs, parties, technology, and travel. As one relationship collapses, another blooms for Erin, swept into the world of Paul Chen, a mysterious, charismatic author. When he proposes documenting every aspect of their new romance in an epic laptop-filmed "documentary", the couple enter into a performative bad romance, fueled by substances and sleepless nights. Tracking the pair through a shotgun Niagara Falls wedding, an LSD trip in a New Jersey mansion, and to Taiwan, the country of Paul's birth where the couple comes to confront their individual alienation, Taipei is a visually stunning, extremely contemporary portrayal of what it means to be young, alive, and in love in a digital world.
Taipei won 2018 Bronze Palm Award at The Mexico International Film Festival   The Mexico International Film Festival and Awards has become an important awards event within the film industry and a centerpiece for promoting and growing the thriving arts and culture community of Mexico. Founded on the premise that the language of film is universal and a dynamic force in bridging cultural understanding, the event celebrates and recognizes the very best of international inde…
Synopsis I Director's Statement I Director's bio I Producer's bio I Imdb I Request a screener for your festival I Blog Profile  I Taipei is one of the BEST FOR FESTS by filmfestivals.com

Struggling with his new life in New Orleans, Clive follows Trevor, a former professor to his country home on the bayou in Cut Off, LA to gain a new perspective.  While Trevor helps Clive deal with his demons, Clive is sucked into a mission to kill.

LIVING AMONG US by Brian Metcalf  – Vampire Found Footage Thriller Ocober 2017 80 minutes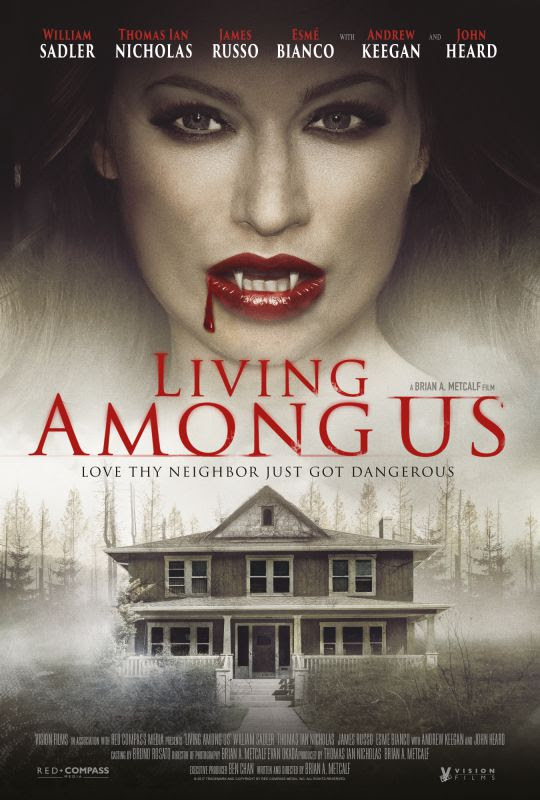 A family of Vampires hire some filmmakers to bring their story to the world with devastating results.  STARRING: John Heard (Home Alone), Esmé Bianco (Game of Thrones), Thomas Ian Nicholas (American Pie), William Sadler (Iron Man 3), Andrew Keegan (10 Things I Hate About You).
Website I  Blog on filmfestivals.com I Teaser trailer I Screener I Youtube I Facebook I Twitter I Sales by Vision Films

LIVING IN THE FUTURES PAST by Susan Kucera, A documentary presented by Jeff Bridges.
USA October 2017 – 83 minutes

DEAD ON ARRIVAL D.O.A. by Stephen Sepher – Thriller  – USA  – June  2017 –  96 minutes

Emmy nominated Billy Flynn stars in an ensemble cast as Sam Collins, a pharmaceutical sales rep who visits a small town in Louisiana to close the business deal of a lifetime. He finds himself in a dark world of sex, corruption and murder as he is poisoned with no antidote to save his life. Desperate for answers, with less than 24 hours to live, Sam turns to a local girl Jesse. Their path leads to a voodoo priestess who only confirms Sam's doomed fate. On the run, caught in a deadly vertigo with no one to trust, Sam and Jesse find themselves running from police detectives, the Mob and a dirty sheriff who wants him dead.
Inspired by the 1950 classic noir thriller D.O.A.
http://www.doafilm.com I Twitter I Facebook I Request a screener and Festival bookings

Eco Documentary feature film by Rob Stewart April 2015, 82 minutes (Sharkwater)
Revolution is a film about changing the world. The true-life adventure of Rob Stewart, this follow-up to his acclaimed SHARKWATER (36 festival wins) documentary continues his remarkable journey; one that will take him through 15 countries over four years, and where he'll discover that it's not only sharks that are in grave danger — it's humanity itself.
Website I Epk on filmfestivals.com I Trailer I Email us for a screener
---
> NEWS IN FRENCH
MOVIES THAT MATTER