FILM FESTIVALS. COM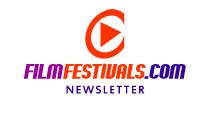 Wishing you all much success on the festival circuit!

Advertise in our Newsletters from 200€ email us for a quote
---
FestForums Santa Barbara is back for 2018 November 14th-16th! Use this code: Bruno20  for a discount when registering  http://torchly.io/VU09uETVvb
The Santa Barbara Conference is the biggest with over 800 attendees and over 80 exhibitors in 2017.This year's FestForums will take place at the same -yet new and improved- Hilton Santa Barbara Beachfront Resort (formerly The Fess Parker). The agenda consists of 2 days of panels with 2 tracks each day. Panels will include diverse and current topics such as VR, cryptocurrency, and the always popular festival bootcamp (subject to change). 
MORE

> AFM PREVIEWS
AFM 2018 runs October 31 – November 7  We would like to contribute to your success in AFM Can we help? Promote your line up to media, buyers and attendees. Boost your screenings' attendance. Shoot interviews or video cap…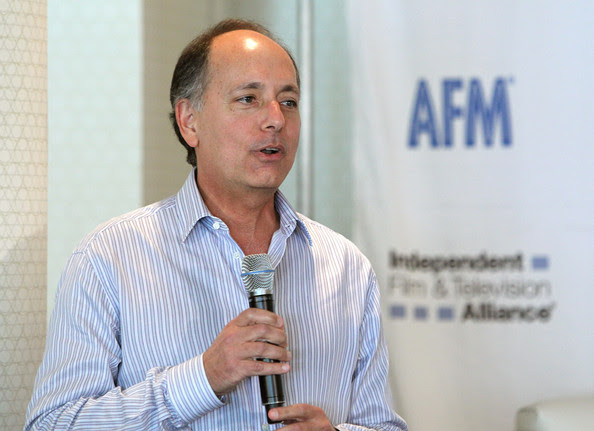 A graduate of USC Business School, Jonathan Wolf has held an illustrious career in finance and business within the film industry. He joined IFTA in 1993 as Senior Vice President of Business and has been Managing Director of the AFM since 1998. I sat with Jonathan Wolf at the Fairmont Hotel during the 2017 AFM to get his opinion on the climate of the current marketplace. Here is what he had to say:   This is an interesting year in distribution, right? What's the general feeli…


FilmfestivalsCom has been recognized for our 2018 Excellence Award. Our panel of industry executives and consultants oversees an annual survey commissioned by the USITC on various categories and determines which companies meet and exceed the industry benchmarks that have been set forth. Further details on this selection can be viewed on our website including the press release that was produced for this occasion (which is not distributed till mutual review is complete). To review the award…
  Election of the EFA President and EFA Board Elections 2018 Deadline: 30 November  Please consider voting for Bruno Chatelin a former Board Member. All candidate info can be found on the voting platform.    …
For the Santa Fe Independent Film Festival 10th Anniversary, we present an incredible selection of films by female directors. From foreign films to documentaries, comedies, to dramas, these features flaunt the creative talents of ladies in the film industry.  On Her Shoulders Directed by Alexandria Bombach This incredible documentary depicts Nadia Murad, the 23-year-old survivor of the…
The International Film Festival & Awards • Macao (IFFAM) announced today that Paul Schrader, Mabel Cheung, Tillotama Shome and Paul Currie will join jury president Chen Kaige in deciding the winners of the International Competition programme at the 3rd edition of the festival.       The International Competition programme is dedicated exclusively to films by first and second time film makers and includes an award of 60,000 USD for best feature.   Lege…
Two-time Academy Award-winning actor Christoph Waltz will be a special guest at the upcoming 2018 Virginia Film Festival, VAFF officials announced today. The Festival also announced program additions including Moonlight writer and director Barry Jenkins' latest film, If Beale Street Could Talk, and Julian Schnabel's At Eternity's Gate, which stars Willem Dafoe as Vincent van Gogh. The Virginia Film Festival is a program of the University of Virginia and the Office of the …
Mary Harron became one of the biggest names in film with the cult classic American Psycho. This year, the Canadian director and screenwriter will be honored with the Stockholm Lifetime Achievement Award. Mary Harron will visit Stockholm International Film Festival to present her latest film Charlie Says and to accept the world's heaviest film prize – the Bronze Horse.   This year's Stockholm Lifetime Achievement Award is presented to Mary Harron with the motivation…
RACHEL PARENT Will receive the 2018 Rob Stewart Youth Eco-Hero   This is not your average teenage girl. She's not drawn to designer labels. She's drawn to food labels. At 11 years old, Rachel began researching for a school project and became alarmed by what she learned about GMOs. This gave her the spark to become an activist fighting for our right to know what's in our food by making GMO labeling a law in Canada. That spark evolved …
Academy Award-nominated animation artist and director Bill Plympton joins the Santa Fe Independent Film Festival for its 10th Anniversary to present two unique films, a special discussion, and a master class.   On Saturday, October 20th at 7pm SFIFF will present Bill Plympton with the 2018 Lifetime Achievement Award followed by a discussion with Kirk Ellis (screenwriter of John Adams, Into the West) and a screening of his newest short THE MODERN LIVES and featu…
By Bruno Chatelin Los Cabos Fest has put together a group of professionals from the international film industry, prominent representatives of filmmaking, production, literature, screenwriting, film critic, distribution and programming, who will be in charge of selecting 13 out of 14 prize winners among the different competitions of both, our film program and the Gabriel Figueroa Film Fund categories. In addition, the winner of t…
  Cloud21 International (
www.cloud21.com
) and Kultura PR International (
www.kulturapr.com
) are pleased to announce the preliminary judges panel for the first annual French Riviera Film Festival 
www.frenchrivierafilmfestival.com
 (FRFF) that will be held on May 18 and 19, 2019 in Cannes, France at Eden Hôtel & Spa (
www.eden-hotel-cannes.com
).   The jury for the inaugural festival includes:   Lena Basse, journalist, Hollywood Foreign Press Michael Benaroya, founder,…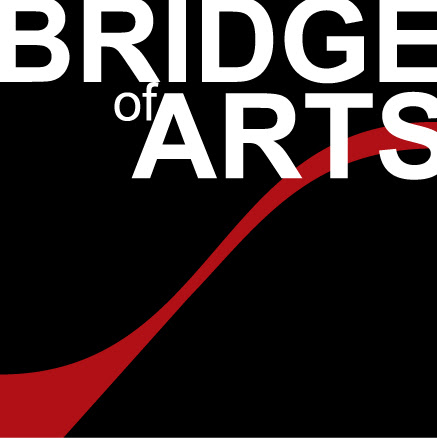 The opening ceremony of the IV International Motivational Film and Sport Festival will take place on October, 10 at 7 pm at the venue of Multiplex Gorizont CINEMA&EMOTION in Rostov-on-Don. More than one hundred guests from all over the world will walk the red carpet this evening. Among them are film and television stars, sportsmen, musicians, public figures and festival partners. The ceremony will be hosted by Russian actor Dmitry Kharatyan. This year a special guest of the Festival will …
by Bruno Chatelin 40 editors from more than ten countries to participate in the new "International Film Editors Forum"   Filmplus, the world's oldest and largest film festival dedicated to the art of film editing, is introducing a new event this year, the International Film Editors Forum. About 40 international editors will take part in an in-depth, 4-hour networking event, focused on the current state of their profession. So far, editors from eleven countries have…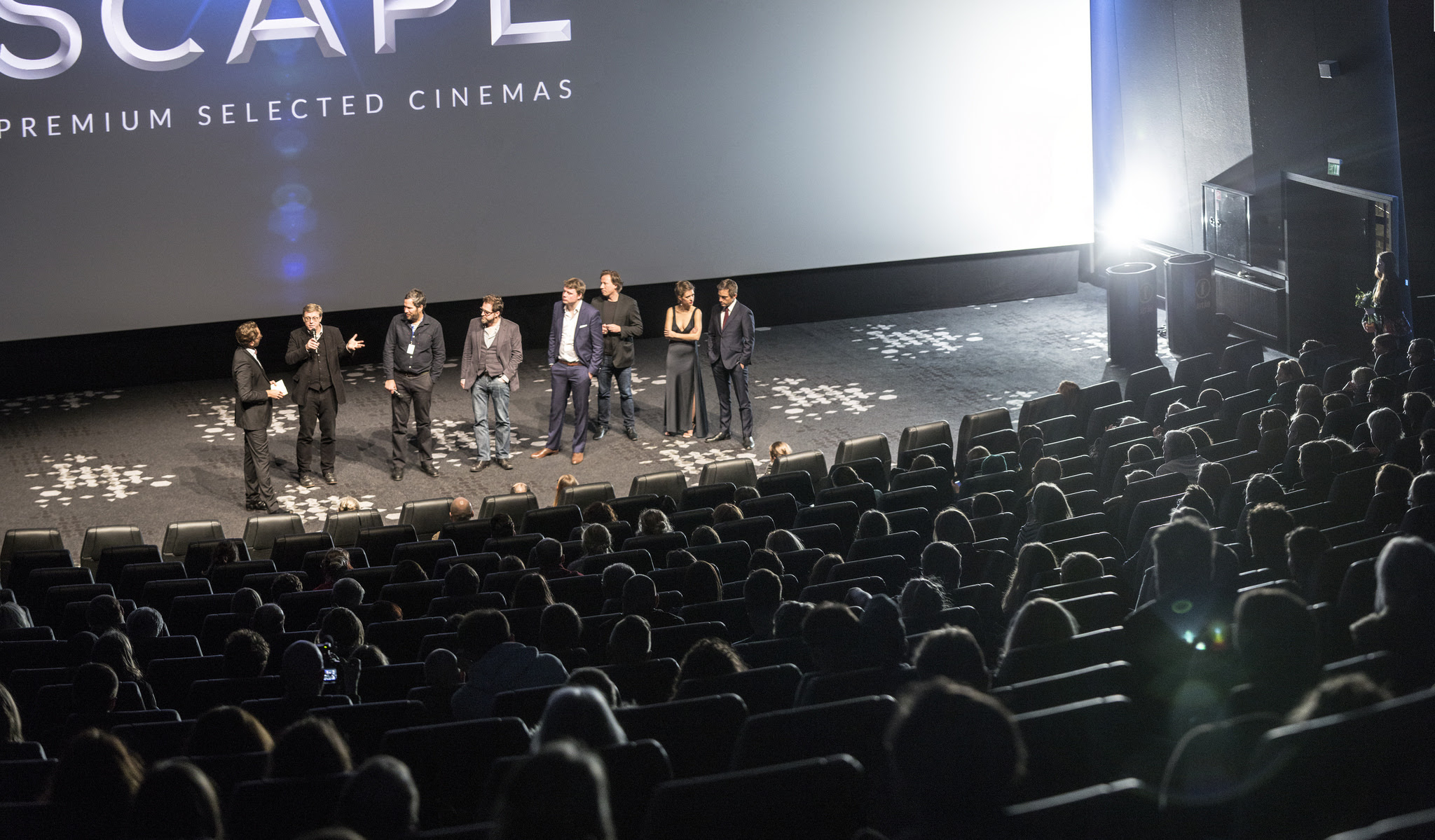 Tallinn Black Nights has announced the first seven films that will be competing in the First Feature Competition programme of the festival, a section dedicated to screening the first feature-length films of the directors. The announced selection includes five films from Europe with the Lithuania-Finland co-production Sasha Was Here, directed by Ernestas Jankauskas, having its world premiere at the festival. Set during the span of one day, the story tells about a young cou…


Julien Dubuque International Film Festival 
April 24 – 28, 2019

January 14, 2019 Regular Deadline / February 3, 2019 Late Deadline / February 23, 2019 Extended Deadline /
Known for it's quaint location, friendly staff/volunteers, inquisitive audience, consistent communication, multiple screening opportunities, workshops, panels and other amazing networking opportunities and parties; it's no wonder JDIFF was voted one of the coolest film festivals and one of the top 50 worth the submission fee by MovieMaker Magazine (2016 & 2017). JDIFF also ranks as one of the top 100 reviewed festivals by FilmFreeway. JDIFF is ALL about the independent filmmaker!
Dubuque, Iowa is a quaint city on the Mississippi and a perfect place to host the festival. As quoted in Filmmaker Magazine "The festival is smartly situated downtown, with an assortment of handsome venues all within walking distance" from the Festival Headquarters, located in the grand HOTEL JULIEN, the same hotel where Al Capone used to hide out from the Chicago Feds.
Our final nominees are judged by our Jury members of Film professionals, such as Directors, Producers, Critics, Director of Photography, etc and choose the final winner of each category.
Email I  467 Bluff Street Dubuque, IA 52001 United States I Website I Profile on filmfestivals.com I Facebook I Twitter I SUBMIT
____________________________________________________
December 31, 2018 Earlybird Deadline
Three times now, The Melbourne Doc Fest has been rated as a Top 100 Film Festival on FilmFreeway and has consistently been ranked in the top 2% of the over 6,000 film festival in the world over the last 3 years.
The Melbourne Documentary Film Festival is currently rated as the Documentary Film Festival of the Year (2018) by FilmDaily.
Our mission is to discover and promote independent Australian documentaries, and to showcase the best international documentaries to Melbourne audiences. The Melbourne Documentary Film Festival provides a public forum and supportive platform to allow emerging filmmakers to showcase their work.
Melbourne Documentary Film Festival's blog I  Website I Facebook I Twitter I SUBMIT I Email
____________________________________________________
October 27, 2018 Final Deadline
The main focus of our festival is to support creative, independent filmmaking through the ability, innovation and uniqueness to capture the series of movements and experiences in a single film. We help filmmakers across the world build an audience and platform for their projects and works to diversify the film industry.
The Chandler International Film Festival (CIFF) is a year-round film festival with grand annual event @ Chandler Downtown on January 18 -21, 2019. CIFF will be screening over 100 films from all over the world. The three-day festival will include Red Carpet, Opening Ceremony, Prime Shows with Dinner, Audience Choice Awards, Award Ceremony, Networking, Workshops, Q&A and After Party.
Profile on filmfestivals.com I Website  I Submit I  Facebook I Twitter I Contact 
____________________________________________________
—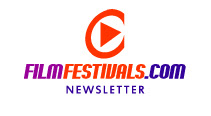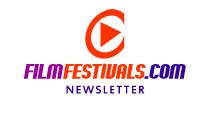 Wishing you all much success on the festival circuit!
---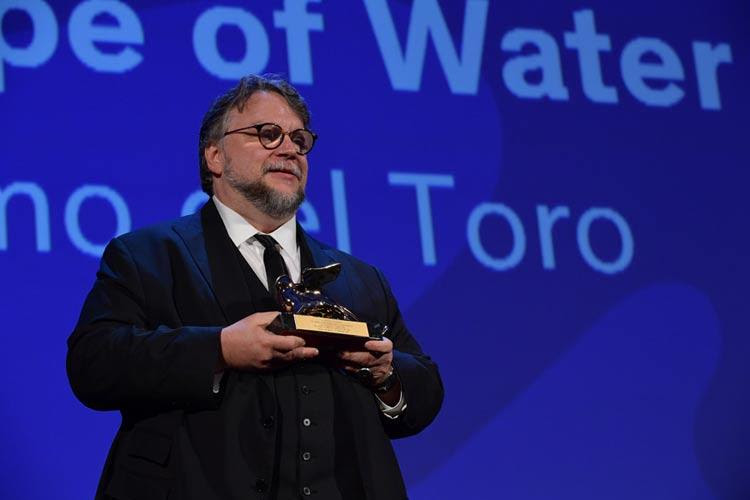 The selection is complete for the members of the five Juries (Venezia 75, Orizzonti, "Luigi De Laurentiis" Venice Award for Best Debut Film, Venice Virtual Reality, Venezia Classici) of the 75th Venice International Film Festival:   Venezia 75 The personalities convened as members of the Jury for the Venezia 75 Competition are: the President of the Jury, Mexican director, screenwriter and producer Guillermo del Toro; the actress, director, screenwriter and producer Sy…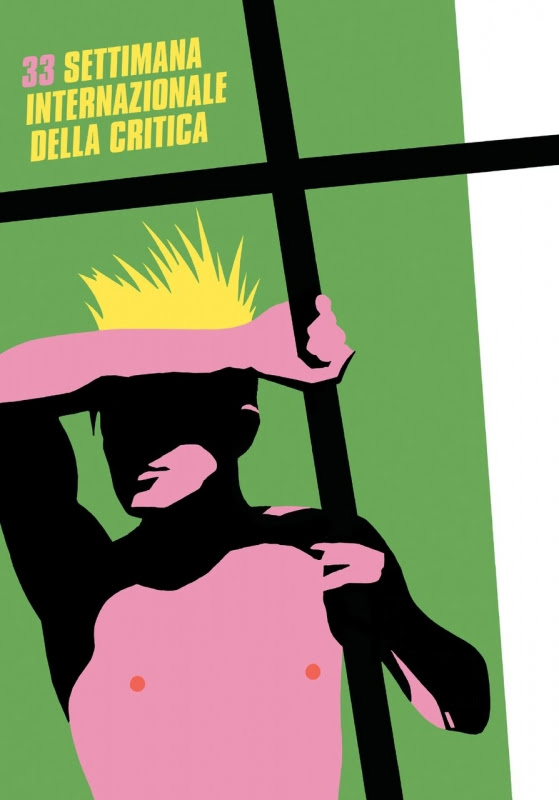 The 33rd Venice International Film Critics' Week (Venice, August 29 – September 8, 2018) is opening next week.   THE 2018 LINEUP   COMPETITION AKASHA | THE ROUNDUP  by hajooj kuka (Sudan, South Africa, Qatar, Germany)   ADAM UND EVELYN | ADAM & EVELYN by Andreas Goldstein (Germany)   BÊTES BLONDES | BLONDE ANIMALS  by Alexia Walther, Maxime Matray (France)   LISSA AMMETSAJJEL | STILL RECORDING  by …
A selection of 18 feature-length films from the Orizzonti, Biennale College – Cinema, Sconfini and Out of Competition sections / Sale of tickets or digital passes starts August 21   A selection of 18 feature-length films, including eleven from the Orizzonti section, two from Biennale College – Cinema, three from Sconfini and two Out of competition, make up the rich programme of world premieres for the Web Theatre of the 75th Venice Film Festival 2018, headed by Albe…
Three films from the Netherlands have been selected for the 75th Venice International Film Festival. Sergei Loznitsa's Process (The Trial), produced by Atoms & Void, Loznitzas own Hague-based production house, world-premieres Out of Competition while the documentary essay Living the Light – Robby Müller by Claire Pijman (produced by Moondocs) screens in VENICE CLASSICS – Documentary on Cinema section. Sven Bresser's short film L'été et tout le…
Continuing its support for Arab cinema, MAD Solutions will present its award at the 6th Final Cut in Venice workshop (September 1-3), held on the margins of the 75th Venice International Film Festival, for the fourth consecutive year. The award offers marketing and distribution services across the Arab world to the winning film project.   In 2017, the film project Joint Possession by Moroccan director Leila Kilani won the MAD Solutions award at the 5th Final Cut in Venice. Before that, …
La Biennale di Venezia / 75th Venice International Film Festival Announces Two New Collateral Awards: ·         Hollywood Foreign Press Association (HFPA) Award to three winning filmmakers from Orizzonti for a residency programme / ·         Fundación Casa Wabi – Mantarraya Award to the winning director of the Venice Award for a Debut Film   La Biennale di Venezia has ann…


The Toronto International Film Festival presents this year's In Conversation With… lineup: Hilary Swank, Mahershala Ali and Maggie Gyllenhaal. Through insightful, dynamic and intimate discussion, this programme will provide an engaging experience for TIFF's audience with artists who have commanded their distinct roles on screen. All discussions are moderated by a journalist or industry expert, along with clips of career highlights followed by a brief audience Q&A. In C…
Films screening as part of the Discovery programme include: aKasha hajooj kuka | Sudan/South Africa/Qatar/Germany North American Premiere ANIARA Pella Kågerman, Hugo Lilja | Sweden World Premiere Blind Spot ( Blindsone) Tuva Novotny | Norway International Premiere The Chambermaid ( La Camarista) Lila Avilés | Mexico World Premiere Complicity ( Kazenoki Wa Koto No Youni) Kei Chikaura | Japan/China World Premiere Consequences ( Posledice) Darko Štante | Slovenia/Austria World P…
TIFF 2018 CANADIAN FEATURES SLATE ANNOUNCED WITH NEW WORKS BY FESTIVAL VETS AND THOUGHT-PROVOKING FILM DEBUTS   Download PDF   Download French Version   TIFF 2018 CANADIAN SHORT FILM LINEUP RICH IN MASTERFUL AND INNOVATIVE FILMMAKI… FF. The Grizzli…
Photo credit: George Pimentel Photography      Today, on behalf of the TIFF Board of Directors, Jennifer Tory, Chair, announced that longstanding Executive Director & Chief Operating Officer Michèle Maheux will retire from the organization in summer 2019. Prior to her departure next year, Maheux will play a key role in ensuring a smooth leadership transition as Cameron Bailey takes on the extended role of Artistic Director & Co-Head alongside an…


The 2019 Annual WorldFest-Houston International Film & Video Festival is now open for entries! Info on All Winners info is submitted to Seoul, Korea ~ Concorto, Italy & the USAFilmFestival, Dallas at no extra cost!
New York Festivals World's Best TV & Films competition honors programming in all lengths and forms from over 50 countries. New Categories for 2019 include Human Rights Documentary, Digital Short-Form Music Video, Telenovela Promotion, Brand Image, CSR Not-for-Profit, Branded Content, Attitudinal Training, Branded Content Documentary, Student Documentary, Public Relations & Social Engagement.
FOLLOW 
FILMFESTIVALS.COM
 ON THE SOCIAL NETWORKS:     




> THE CANNES WRAP
Producer | Writer | Director Steve Lee Jones' latest film "Bigger" (2018) held market screenings at the 71st Cannes Film Festival. "Bigger" tells the story of brothers Joe and Ben Weider, founders of the modern fitness and work out gym phenomena. In this rags to riches story, with just a few dollars in their pocket and a fight against anti-Semitism and racism, the Weider brothers set out to revolutionize the world of physical fitness and build an empire.   …
Director/writer Ben Zolno's breakthrough film 'Status Pending' (2018) is a roller coaster love story between American, Ryan, and Kiwi, Lizzie, living in New Zealand. They met on Tinder and exist posting their personal lives on social media, as most millenials do. At first, their hook up is a lot of fun, until it's time to either move forward or move on. Starring Ben Zolno and actress Ivana Palezevic, the film is currently traveling international film festivals, including most …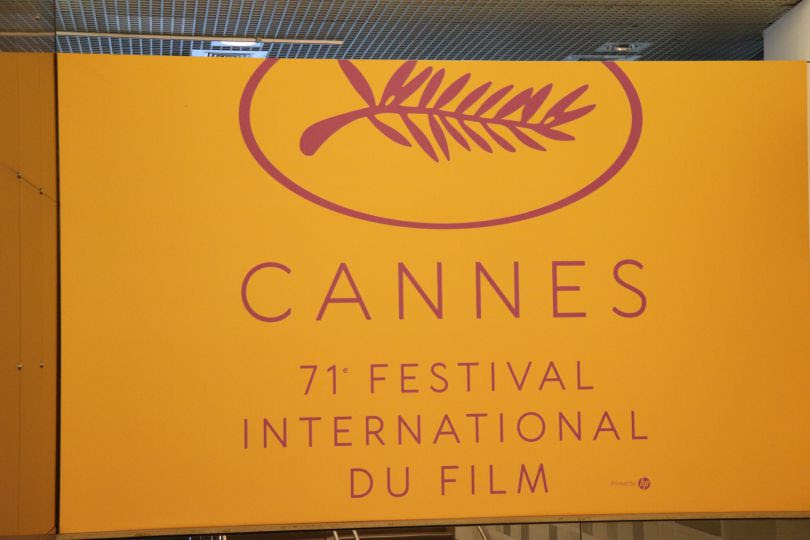 This is my Cannes experience, places and parties I have been to, and people, festival directors, clients or partners I met there.! Fond memories in this slideshow.   …
The Korean Film Festival in Australia (KOFFIA), returns Down Under in 2018 for its 9th year. Taking place in Sydney (9-18 Aug), Brisbane (15-16 Aug), Melbourne (6-13 Sept) and Canberra (21-23), the Festival brings Korea's hottest new films to audiences Down Under. Presented by the Korean Cultural Centre Australia, KOFFIA showcases the wonder of Korean culture through film.  From big budget Blockbusters, gripping indie flicks, rom-coms, pop culture musings and more, the Festival prese…
  Malaysia International Film Festival (MIFFest) and Malaysia Golden Global Awards (MGGA) are returning for the 3rd consecutive year! This year, MIFFest and MGGA have chosen 'Humanity' as the main theme and key message for the …
  ILLUMINATE is the world's premier film festival for conscious cinema. Films for all of us. To bring out the best in us.   Michael Franti's STAY HUMAN&…

  Special Project of 31st Tokyo International Film Festival Youth Section The Tokyo International Film Festival (TIFF), in collaboration with Children Meet Cinema, whi…
> FILMS ON THE CIRCUIT
---
> PARTNERS FESTIVAL NEWS  

DEADLINE – 15th June – Midnight Bangkok time
Make a short film exploring  "Thailand through the eyes of foreigner (Way of Life/Culture/Tourism)". We are looking for a fresh approach, using imagination, dramatic technique, and creative vision. You will have to find locations, actors, and use your talent to show your perspective on Thailand within the context of the region you have chosen. The character of your region may be found in unique geographical features, the culture, the people, the food, or the local products.The winning team will receive 300,000 Thai Baht, and there are eight runner up prizes of 30,000 Baht each. The Thailand Film Office will provide…
One return air ticket to Thailand for every film-maker.
Total of four nights accommodation in Bangkok to cover the start and end of your trip.
One van with driver for your time while not in Bangkok
30,000 Thai Baht for expenses during your mission.
One local assistant, who will travel with you and support you with translation.
Travel insurance.
Mission briefing in Bangkok.
Website I Rules I Locations I Video samples I Contact I APPLY
____________________________________________________

May 16, 2018 Earlybird Deadline
PSIAF 2018 Palm Springs Intl. Animation Festival & Expo is a global competition in animation and exhibition of the worlds most talented artists in the world. Each year there are awards going to 37 categories including Best Animated Feature and Best Animated Short in over 20 different styles of animation from 2D, 3D, Hand Drawin, Painted, Watercolor, Sand, Paper, Experimental, Stop-Motions, VFX, and more.
The festival is expected to screen over 250+ award wining short and 5 feature-length animated films from over 103 countries including Oscar® Academy of Motion Picture Arts and Sciences , Emmy® and Grammy® wining artists from around the world. The festival and expo also includes VR experiences, live animation demonstrations, character and model sculptors, animation panel discussions, seminars, and educational programming will be held in conjunction with an international poster contest.
In 2018, the 5th edition of WoFF aspires to bring more audiences, filmmakers and industry professionals together, creating a platform to exchange ideas, showcase their work and most importantly talk on film and new trends in the industry, women filmmakers of today and independent film production in Europe, the US and beyond. Our focus remains on independent cinema from all around the globe, by showcasing the work of first feature filmmakers, women directors and eastern European cinema in our three main sections, First Features, The Female Perspective & Focus on Balkan Cinema, respectively.
Films can be exclusively submitted via Film Freeway by clicking on the link below.
Website I Facebook I Twitter I Email I SUBMIT
____________________________________________________
TAIPEI by Jason Lester Romance under influence – USA, first feature film 96 minutes
"Think Romeo and Juliet meets Trainspotting" – Filmfestivals.com Bruno Chatelin
Taipei is an adaptation of Tao Lin's critically-acclaimed, cult favorite novel of the same name.
Two young New York writers fall in and out of love amidst a whirlwind of drugs, parties, technology, and travel. As one relationship collapses, another blooms for Erin, swept into the world of Paul Chen, a mysterious, charismatic author. When he proposes documenting every aspect of their new romance in an epic laptop-filmed "documentary", the couple enter into a performative bad romance, fueled by substances and sleepless nights. Tracking the pair through a shotgun Niagara Falls wedding, an LSD trip in a New Jersey mansion, and to Taiwan, the country of Paul's birth where the couple comes to confront their individual alienation, Taipei is a visually stunning, extremely contemporary portrayal of what it means to be young, alive, and in love in a digital world.
Taipei won 2018 Bronze Palm Award at The Mexico International Film Festival   The Mexico International Film Festival and Awards has become an important awards event within the film industry and a centerpiece for promoting and growing the thriving arts and culture community of Mexico. Founded on the premise that the language of film is universal and a dynamic force in bridging cultural understanding, the event celebrates and recognizes the very best of international inde…
Synopsis I Director's Statement I Director's bio I Producer's bio I Imdb I Request a screener for your festival I Blog Profile  I Taipei is one of the BEST FOR FESTS by filmfestivals.com

Struggling with his new life in New Orleans, Clive follows Trevor, a former professor to his country home on the bayou in Cut Off, LA to gain a new perspective.  While Trevor helps Clive deal with his demons, Clive is sucked into a mission to kill.

LIVING AMONG US by Brian Metcalf  – Vampire Found Footage Thriller Ocober 2017 80 minutes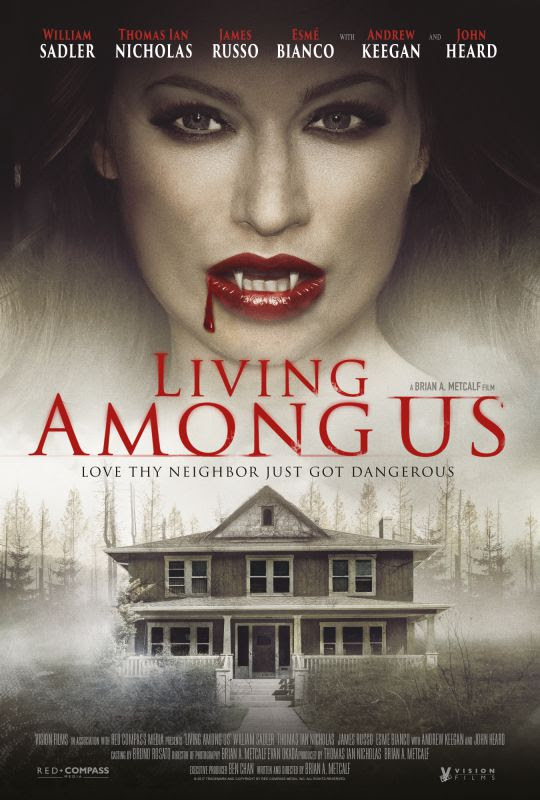 A family of Vampires hire some filmmakers to bring their story to the world with devastating results.  STARRING: John Heard (Home Alone), Esmé Bianco (Game of Thrones), Thomas Ian Nicholas (American Pie), William Sadler (Iron Man 3), Andrew Keegan (10 Things I Hate About You).
Website I  Blog on filmfestivals.com I Teaser trailer I Screener I Youtube I Facebook I Twitter I Sales by Vision Films

LIVING IN THE FUTURES PAST by Susan Kucera, A documentary presented by Jeff Bridges.
USA October 2017 – 83 minutes

DEAD ON ARRIVAL D.O.A. by Stephen Sepher – Thriller  – USA  – June  2017 –  96 minutes

Emmy nominated Billy Flynn stars in an ensemble cast as Sam Collins, a pharmaceutical sales rep who visits a small town in Louisiana to close the business deal of a lifetime. He finds himself in a dark world of sex, corruption and murder as he is poisoned with no antidote to save his life. Desperate for answers, with less than 24 hours to live, Sam turns to a local girl Jesse. Their path leads to a voodoo priestess who only confirms Sam's doomed fate. On the run, caught in a deadly vertigo with no one to trust, Sam and Jesse find themselves running from police detectives, the Mob and a dirty sheriff who wants him dead.
Inspired by the 1950 classic noir thriller D.O.A.
http://www.doafilm.com I Twitter I Facebook I Request a screener and Festival bookings

Eco Documentary feature film by Rob Stewart April 2015, 82 minutes (Sharkwater)
Revolution is a film about changing the world. The true-life adventure of Rob Stewart, this follow-up to his acclaimed SHARKWATER (36 festival wins) documentary continues his remarkable journey; one that will take him through 15 countries over four years, and where he'll discover that it's not only sharks that are in grave danger — it's humanity itself.
Website I Epk on filmfestivals.com I Trailer I Email us for a screener
---
> NEWS IN FRENCH
MOVIES THAT MATTER