JAZZ CORNER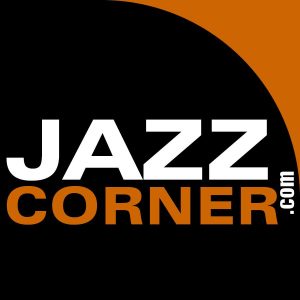 LIVE STREAMING
Saturday, February 27, 2020 – 2 PM EST
ALLAN HARRIS
Celebrating
Kate's Soulfood
Join Allan Harris and several of his favorite musicians: Shirazette Tinnin on drums; Arcoiris Sandoval on keyboards; Marty Kenney on bass; Grégoire Maret on harmonica; Jhair Sala on percussion and Bruce Harris on trumpet as they celebrate Allan's latest record Kate's Soulfood virtually on Saturday, Feb 27 at 2PM EST LIVE with a 4 camera shoot and hi def audio.
Showcasing his brisk baritone and deft songwriting ability, Harris' fourteenth release as a leader paints a vivid portrait of his vibrant neighborhood of Harlem that draws heavily from a deep well of childhood memories. "As a child, the rhythmic rocking of the subway was music to my ears. Every Sunday I took a magical ride along those tracks from Brooklyn to Harlem, which became my island of refuge," he says. Like his ancestors who emigrated there during the Harlem Renaissance, Harris saw Harlem as a place of opportunity, belonging, and most importantly, love. "The people that enveloped me with their love and teaching placed an armor of music, literature and history around my underdeveloped mind." Kate's Soulfood is the outcome of their heartfelt efforts.
"Run Through America" which was released as a single in August in response to the unjust police killings of George Floyd, Breonna Taylor and Ahmaud Arbery, the song is a modern-day protest anthem with a call to action: to never forget. It will be part of the live performance and so fitting to be part of Kate's Soulfood, a place where the civil rights movement boomed in the 1960s – something Harris saw up close from his counter seat at his Aunt Kate's Home Cooking luncheonette.
Lois Gilbert
Managing Director
The Carr Center Presents
Detroit's legendary Queen of the Blues
Thornetta Davis
A Black History Month Special Event
Streaming FREE LIVE Worldwide
SATURDAY February 20, 2021
7:30PM EST
JazzCorner™ is pleased to continue our partnership with 
The Carr Center
 with the Livestream of Thornetta Davis. She is a force of nature! She is literally the composite of all the major styles of African-American music, a mash-up of iconic female singers like Bessie Smith, Big Mama Thornton and Aretha. If you don't know her you might think, that is just high praise… but it's the truth!
Thornetta's voice has the versatility to caress low slow ballads and still belt out those heart thumpin' stompers and on February 20, she'll be accompanied by veteran stand-out Detroit musicians; Phillip Hale on piano and background vocals. and guitarist Brett Lucas.
Her latest release, Honest Woman, which she wrote and produced, has won over 30 Detroit Music Awards.Thornetta is a six time National BLUES MUSIC AWARDS Nominee including two for the 2021 BMAs for "Best Soul/Blues Female and Best Instrumentalist/Vocals."
Thornetta Davis' live performances will leave you feeling uplifted and asking for more.
——————————————
While this performance is FREE, we do ask you to register 
here
Lois Gilbert
Managing Director
LIVEstreaming Feburary 4, 2020 – 8 PM EST
Carol Riddick and Gerald Veasley
The Music of Nina Simone
Tickets are $12 and good for 24 hours
It's another great AW Studio Sessions: Gerald Veasley's and Carol Riddick, "I Got Life: The Music of Nina Simone." These two sensational artists bring Nina Simone's music to life.
Carol Riddick and Gerald Veasley share a deep appreciation for Ms. Simone's music and her desire for social justice. As a result, "I Got Life" speaks to our current turbulent times with honesty and raw beauty. Veasley and Riddick understand there is no better time to present this timeless music. …"They bring Nina Simone's music to life with their mesmerizing performance. Carol's emotional vocals backed by Gerald's powerful musicianship keep audiences on the edge of their seats from the first to last note. I Got Life: The Music of Nina Simone is a must-see concert." – John Ernesto, General Manager, Berks Jazz Fest
More than a concert, I Got Life is a an event that explores the powerful music and empowering messages of Nina Simone. The presentation moves through four aspects of Ms. Simone's songbook: Quest, Passion, Fury and Hope. Vocalist Carol Riddick and bassist Gerald Veasley lead an ensemble that re-imagines Nina Simone's work with inventive energy, made possible with support from Citizens Bank.
About
The August Wilson African American Cultural Center (AWAACC), one of the largest non-profit cultural organizations in the country focuses exclusively on the African American experience and the arts of the African diaspora, has curated these digital concerts to be streamed on Thursdays of every month. "The August Wilson African American Cultural Center is proud to champion these artists at a time when opportunities to perform are so limited. We have long served as a platform to support artists, and we are eager to share their work and bring joy during a year of uncertainty," says Janis Burley Wilson, President and CEO of AWAACC, "Blues and jazz music were a great influence on Wilson's writing and creative process, and I'm thrilled to share this series, which showcases the music he loved, along with other styles that draw inspiration from many artists that Wilson admired."
Tickets for all sessions are $12. For more information and to purchase tickets, please visit
Lois Gilbert
Managing Director
The Carr Center Presents
Lisa Fischer and Louis Cato
"dUOS & dUETS" FREE Concert
Streaming LIVE Worldwide
January 23, 2021
7:30PM EST
JazzCorner™ is pleased to continue our partnership with 
The Carr Center
 with the fourth installment of "dUOS and dUETS" streaming LIVE for FREE with the extraordinary vocalist Lisa Fischer with multi-instrumentalist Louis Cato on JazzCorner's 
Facebook
 page on Saturday, January 23 starting at 7:30PM ET. This popular virtual performance in high def audio and a multi-camera shoot is curated by The Carr Center's Artistic Director, 2021 NEA Jazz Master Terri Lyne Carrington, and pairs together some of the best performing artists, who are at the very top of their game, and presents them in ways you have never seen before.
Carr Center President, Oliver Ragsdale Jr. said: "Our dUOS & dUETS series has more than delivered on every promise we've made. It has been equal parts exciting, ground-breaking, excellent music. We can't wait to show the world this next installment."
While this concert is FREE and can be viewed worldwide, we ask to please register 
here
.
"Lisa Fischer in concert is addictive, singing soul, jazz, rock, gospel, pop, folk and classical with equal facility and authority. She often mixes styles in the same song, sometimes in the same vocal line."
After four decades of featured background singing with icons like Luther Vandross, The Rolling Stones, Chaka Khan, Tina Turner, and Nine Inch Nails, Lisa Fischer takes center stage with her own humble, heartfelt vocals. The 2013 "Best Documentary Oscar" award winning film "Twenty Feet from Stardom" altered the course of Lisa's musical journey, telling her story, with clips of her legendary duets with Sting or with Mick Jagger on "Gimme Shelter." It left audiences eager to see and hear more, so Lisa took the chance to set out on her own reinventing classic songs with her co-conspirators JC Maillard and Grand Baton. Their organic fusion of Caribbean psychedelic soul and jazzy progressive rock ignited Lisa's flexibility and freedom of expression, awakening her lifelong desire to make music that heals but still rocks the house.
"Fischer can sing soul, jazz, rock, gospel, pop, folk and classical with equal facility and authority. She often mixes styles in the same song, sometimes in the same vocal line."
While Lisa's range is legendary, her greatest gift is the ability to connect, to reach the hearts of her listeners. She emerged from New York's fervent studio scene in the early 1980s, sang for two decades with legendary vocalist Luther Vandross, and released "So Intense," earning her first Grammy® for "Best R&B Performance" for "How Can I Ease The Pain." She joined The Rolling Stones for their 1989 "Steel Wheels" tour, and continued to grace their stage for the next 26 years. Lisa's passion for constant growth and experimentation with different styles invited recent collaborations with jazz pianist Taylor Eigsti, Sting, Bruce Springsteen, Michael McDonald, Talib Kweli, Billy Childs and YoYo Ma, the Metropole Orkest, and the list goes on and on. With spiritual truth-telling as her compass and loving kindness as her guide, Lisa Fischer continues her creative journey…destination unknown.
——————————————
"Multi-instrumentalist, producer, and singer, Louis Cato is a ball of versatility and a special brand of bright."
Portuguese-born, Carolina-bred, and current Brooklyn, NY resident Louis Cato is featured nightly on CBS' "The Late Show with Stephen Colbert" as a member of Jon Batiste and Stay Human band. He's a Grammy® nominated and internationally acclaimed multi-instrumentalist, producer, and songwriter. He has recorded with Beyoncé, Q-tip, John Legend and Mariah Carey, among other household names. He has toured with some of the most influential acts in music, such as Bobby McFerrin, Snarky Puppy, Marcus Miller, John Scofield, David Sanborn, and George Duke.
Lois Gilbert
Managing Director