Ned Thomas Beatty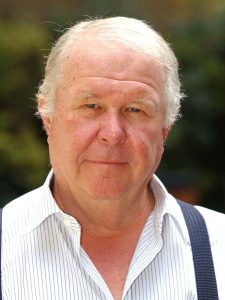 Ned Thomas Beatty est un acteur américain, né le  à Louisville, dans le Kentucky (États-Unis), et mort le  à Los Angeles. Le long-métrage qui l'a révélé est le film Délivrance, puis il confirme son talent d'acteur dans de nombreux films, tels que la saga Superman dans son rôle d'Otis, ou encore dans des séries télévisées (Les Routes du paradis notamment).
Ned Beatty est né à Louisville, Kentucky, de Margaret (née Fortney ; 26 avril 1907 – 29 janvier 1991) et Charles William Beatty (8 août 1907 – 27 octobre 1952). Il avait une sœur, Mary Margaret. En 1947, le jeune Ned a commencé à chanter dans des quatuors de gospel et de barbier à St. Matthews, Kentucky, et dans son église locale. Il a reçu une bourse pour chanter dans la chorale a cappella de l'Université de Transylvanie à Lexington, Kentucky ; il a assisté mais n'a pas obtenu son diplôme.
En 1956, il fait ses débuts sur scène à l'âge de 19 ans, apparaissant dans Wilderness Road, un spectacle historique en plein air situé à Berea, Kentucky. Au cours de ses dix premières années de théâtre, il a travaillé au Barter Theatre d'Abingdon, en Virginie, au State Theatre of Virginia. De retour dans le Kentucky, il travaille dans la région de Louisville jusqu'au milieu des années 1960, au Clarksville Little Theatre (Indiana) et au tout nouveau Actors Theatre of Louisville. Son temps à ce dernier comprenait une course en tant que Willy Loman dans Death of a Salesman en 1966.
Ressources relatives à l'audiovisuel : 
Ressource relative au spectacle : 
Ressource relative à la musique :