Phase One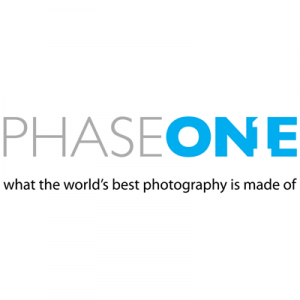 | | |
| --- | --- |
| Phase One | |
Phase One – Jun 25, 2019 13:00 CEST
COPENHAGEN, June 25, 2019 – Phase One today announced its first IQ4 Infinity Platform enhancement – with powerfully redefined RAW capture functionality and new features that boost the photographer's creative control.
With a focus on dynamically improving image quality, Phase One has innovated RAW image data creation with a new approach to reading, recording, and processing RAW captures. The new Automated Frame Averaging function of the IQ4 Camera System combines multiple sensor readouts during the capture process to reduce noise, strengthen dynamic range, and protect highlights. This process is expected to raise the bar by which image quality is measured, and open new creative opportunities.
"With Automated Frame Averaging, Phase One have adapted and further developed advances in technology, pushing the envelope of what's possible to achieve in a camera system." said Paul Reiffer, Professional Landscape Photographer. "In doing so, yet again, they've pushed the industry forward while investing in our development as photographers along with the art of photography itself."
Additionally, the Creative Control Enhancement for IQ4 Camera Systems offers many more features and functionality, to streamline and advance the photographers' workflow. Capture One Inside now enables photographers to load their own custom styles into the IQ4, so captured images can reflect their own unique vision and style.
"My style is central to my art. With the XF IQ4 Camera System and Capture One Inside, I am able to advance my creativity in the capture process," said Gemmy Woud Binnendijk, Fine Art Photographer. "For me, the Phase One Camera System becomes central to my entire photographic process and not just a singular step."
More information about the IQ4 Infinity Platform Creative Control Enhancement is available here: www.phaseone.com/IQ4-Creative-Control
Creative Control Package for the IQ4 Infinity Platform includes:
Automated Frame Averaging

Capturing and processing numerous consecutive images into one

Capture One Inside (v.12.1)

Introducing Clarity & HDR
Custom IQ Styles

Workflow and Storage Flexibility

Direct Image Transfer

Transfer captured images from the IQ4 to Capture One

SD Storage Control

Capture directly to the SD storage media
SD as storage overflow

Zone Tool

Use the Zone Tool overlay mask to evaluate exposure
Availability and Pricing
The Creative Control package will be available for download in early July and free of charge for all IQ4 Camera System owners at www.phaseone.com/IQ4-Creative-Control-Download
The Infinity Platform is available within the IQ4 product portfolio, which consists of the IQ4 150MP Digital Back, IQ4 150MP Achromatic Digital Back, and IQ4 100MP Trichromatic Digital Back. All are available now, individually or as part of an XF Camera System, through Phase One Partners: www.phaseone.com/partners. Please contact your local Phase One Partner to arrange a demo.
For more details about IQ4 Camera Systems, please go to: www.phaseone.com/IQ4
About Phase One
Phase One A/S is the world's leading provider of full frame medium format digital photography systems and imaging solutions for professional photographers and industrial applications. For more than 25 years Phase One has pioneered the field of digital camera systems and imaging software.
Phase One's engineering and designs have produced imaging breakthroughs from high-resolution camera systems to advanced software for smooth photographic workflows and RAW file editing. Phase One's understanding and ability to optimize hardware and software integration underscores their award-winning Capture One Pro software – widely preferred by professional photographers.
Phase One's industrial division focuses on imaging accuracy for industrial applications ranging from aerial image acquisition to cultural heritage preservation – from mapping the globe, to protecting priceless works of art and documents.
Today, with control over all aspects of the medium format camera system supply chain, Phase One is uniquely positioned to help photographers and imaging experts everywhere stand out above the competition and realize their creative visions without compromise.
Based in Copenhagen Denmark, Phase One is dedicated to delivering the best image quality and user experience. With offices in New York, Tokyo, Cologne, Shanghai and Tel Aviv, and with its expert teams of global partners, Phase One is committed to serving and supporting its customers worldwide.
Phase One and Capture One are registered trademarks of Phase One A/S. All other brand or product names are trademarks or registered trademarks of their respective holders.
Learn more here:
Phase One at: www.phaseone.com
Twitter at: www.twitter/PhaseOnePhoto
Facebook at: www.facebook.com/PhaseOnePhoto
Instagram at: www.instagram.com/phaseonephoto
YouTube at: www.youtube.com/phaseone
LinkedIn at: www.linkedin.com/company/phase-one
Download the attached files
Share on social media
Read more on Mynewsdesk
Phase One Advances IQ4 Infinity Platform – Enhances Photographers' Creative Control
Resource links
IQ4 Infinity Platform Creative Control Enhancement   Download Creative Control package   IQ4
About Phase One
Phase One A/S is the world's leading manufacturer of medium format digital photography systems and imaging solutions for professional photographers, and cultural heritage and industrial applications.
Established in 1993, Phase One has pioneer…