RCA NEWS
2023
Multi-hyphenated artist, entrepreneur, actor and fashion icon A$AP Rocky releases his new single, "Same Problems?" via A$AP Worldwide/Polo Grounds Music/RCA Records. Listen here.
Isabel LaRosa releases a live performance video for her track "HEARTBEAT".

Watch here.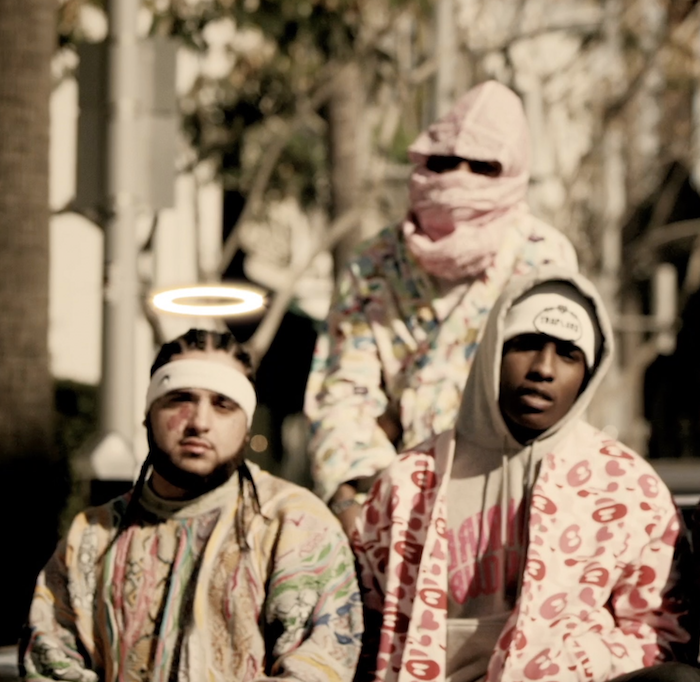 A$AP Rocky celebrates the 10 year anniversary of LONG.LIVE.A$AP with a reworked "Angels" video featuring unreleased footage.

 Watch here.
Kesha previews new music in 60 Minutes' latest episode with Rick Rubin. Watch here.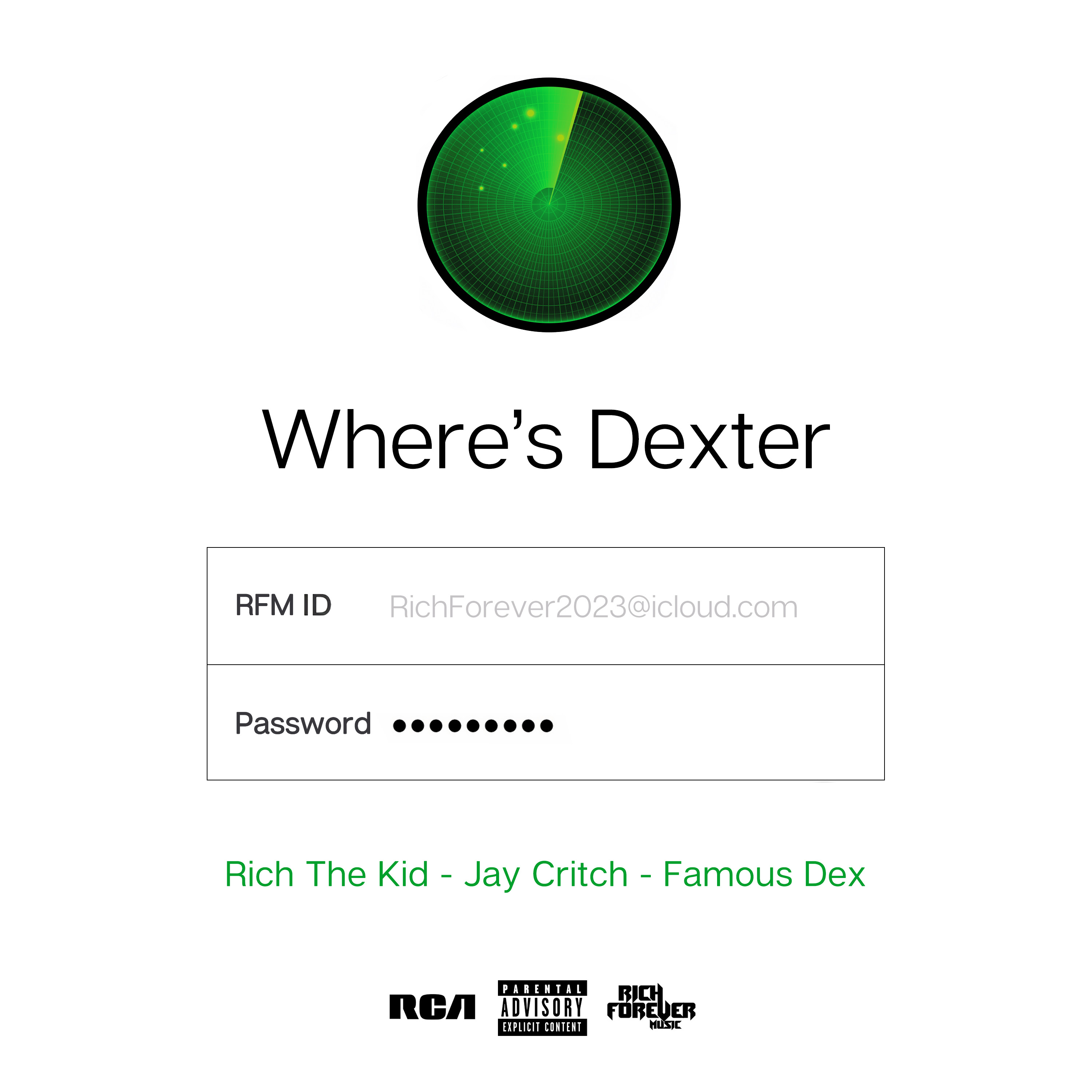 Rich The Kid drops "Where's Dexter". Listen here.
SZA  releases video and drops 4-track bundle for her #1 Global 200 hit song "Kill Bill".
SZA Celebrates Making History as 'SOS' Spends 4th Week at No. 1 on Billboard 200. The first R&B album by a woman to spend its first four weeks at No. 1 in nearly 30 years.

Read here.
Koffee's featured on a new Sam Smith track "GIMME" which also features Jessie Reyez.

Watch   here.
A$AP Rocky takes the Amazon Music Live stage to perform hit tracks…and maybe a few surprises.

Watch here.
half•alive graces the cover of Unclear Magazine.

Read here.
2022
Today, Baz Luhrmann's label House of Iona/RCA Records release a reworked mash-up of Elvis Presley's "Viva Las Vegas" & Britney Spears' "Toxic" titled "Toxic Las Vegas (Jamieson Shaw Remix)". The track will be on the forthcoming ELVIS (Original Motion Picture Soundtrack) Deluxe Edition album coming soon. This release follows the immense success of both the film, which was the number one non-IP-based box office earner of 2022, and the soundtrack for ELVIS.
Young Nudy releases the official video for "Impala" from his latest project, EA Monster. Watch here.
The pirate kings of the K-Pop high seas, ATEEZ, have released a new EP SPIN OFF : FROM THE WITNESS as the closing to their big 2022 year. Listen here.
Breakout star and cult favorite, Steve Lacy, is interviewed by the New York Times where he discusses making Gemini Rights, Tik Tok virality, Grammys and more. Read more here.
Latto performs "Big Energy." at Miley's New Year's Eve Party hosted by Miley Cyrus and Dolly Parton on NBC. See the full performance here.
2022
Ahead of the December 23 theatrical release of TriStar Pictures' Whitney Houston biopic, Whitney Houston: I Wanna Dance with Somebody, RCA Records has dropped the official 35-song soundtrack, serving as a musical memoir of the cinematic voyage. Listen here.
SZA announces her historic first arena tour; The S.O.S. North American Tour.

Tickets here.
  Beaches And Billionaires: Inside DJ Kygo's quest to become the Gen-Z Jimmy Buffett with Forbes.

Read here.
 half•alive visits the VEVO studios for performances of "Did I Make You Up?" and "Brighton". Watch here.
P!NK releases a new remix of her single "Never Gonna Not Dance Again" with Sam Feldt.

Listen here.
Holiday icons Pentatonix celebrate their biggest holiday season yet with the release of their new album "Holidays Around The World" featuring international stars from around the world including Meghan Trainor, Lang Lang, and Shreya Ghoshal! Listen here.
Wizkid performs "Money & Love" on The Tonight Show starring Jimmy Fallon.

Watch here.
Congratulations to Chris Brown, ELVIS Original Motion Picture Soundtrack, Wizkid, Tems, and PNAU on their 2022 American Music Awards wins!

See full list of winners here.
 BROCKHAMPTON releases their final album, The Family, today. The 17-song album was officially announced at the end of October, ten months after the group disclosed that they would be taking an indefinite hiatus. The album was recorded in the spring of 2022 by Kevin Abstract, Bearface and Romil Hemnani of BROCKHAMPTON with artist and producer boylife serving as the executive producer alongside Bearface.
pre-order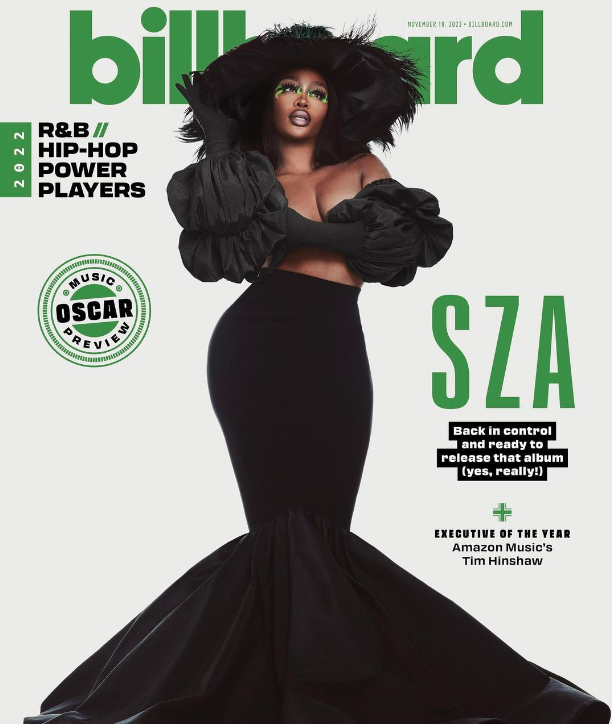 SZA graces the cover of Billboard's R&B/Hip-Hop Power Players Issue and "is finally ready to release that album." Watch here.
Rich The Kid  announces signing with RCA Records and drops music video for "Motion". Watch here.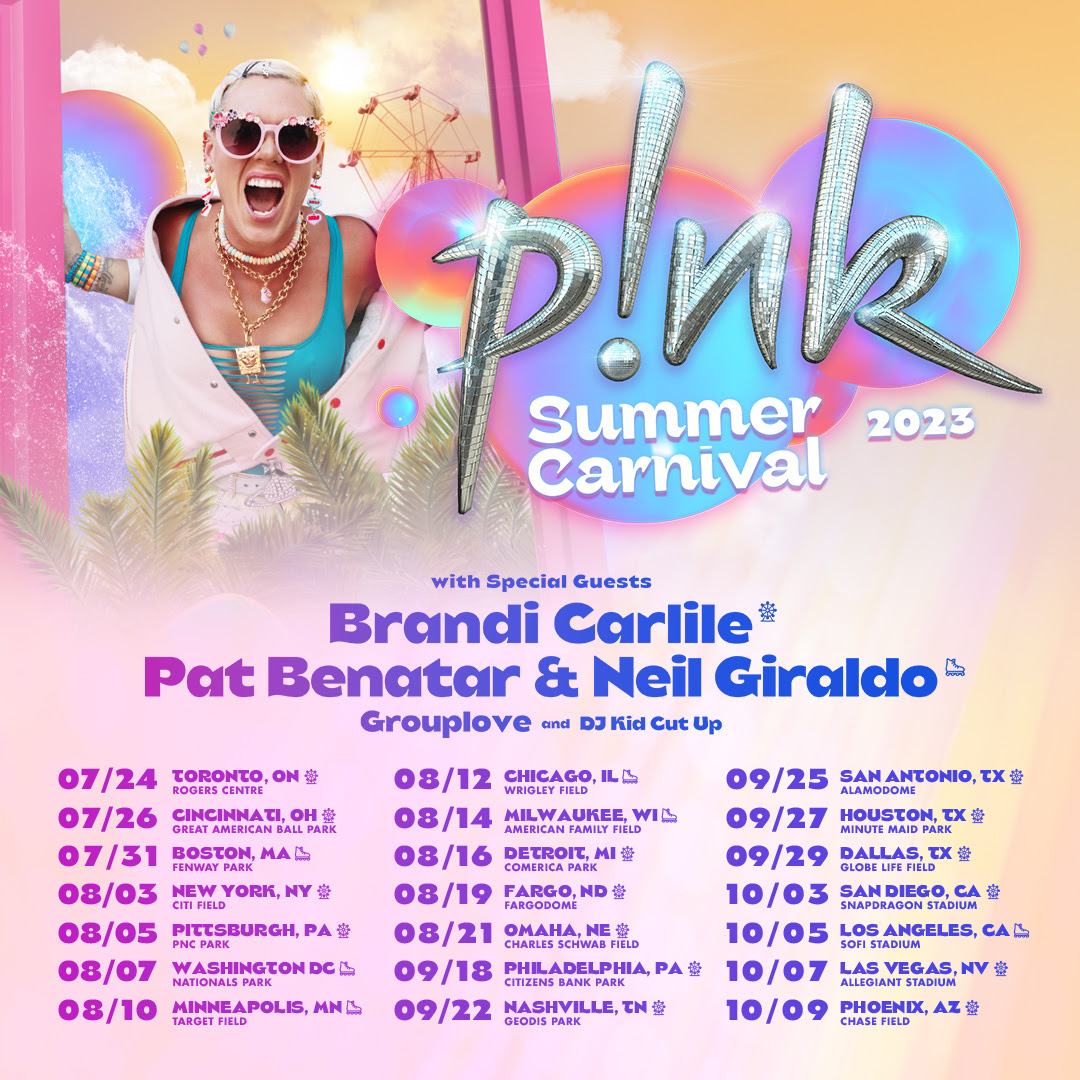 P!NK announces the North American leg of her 2023 Tour! Ticket details here.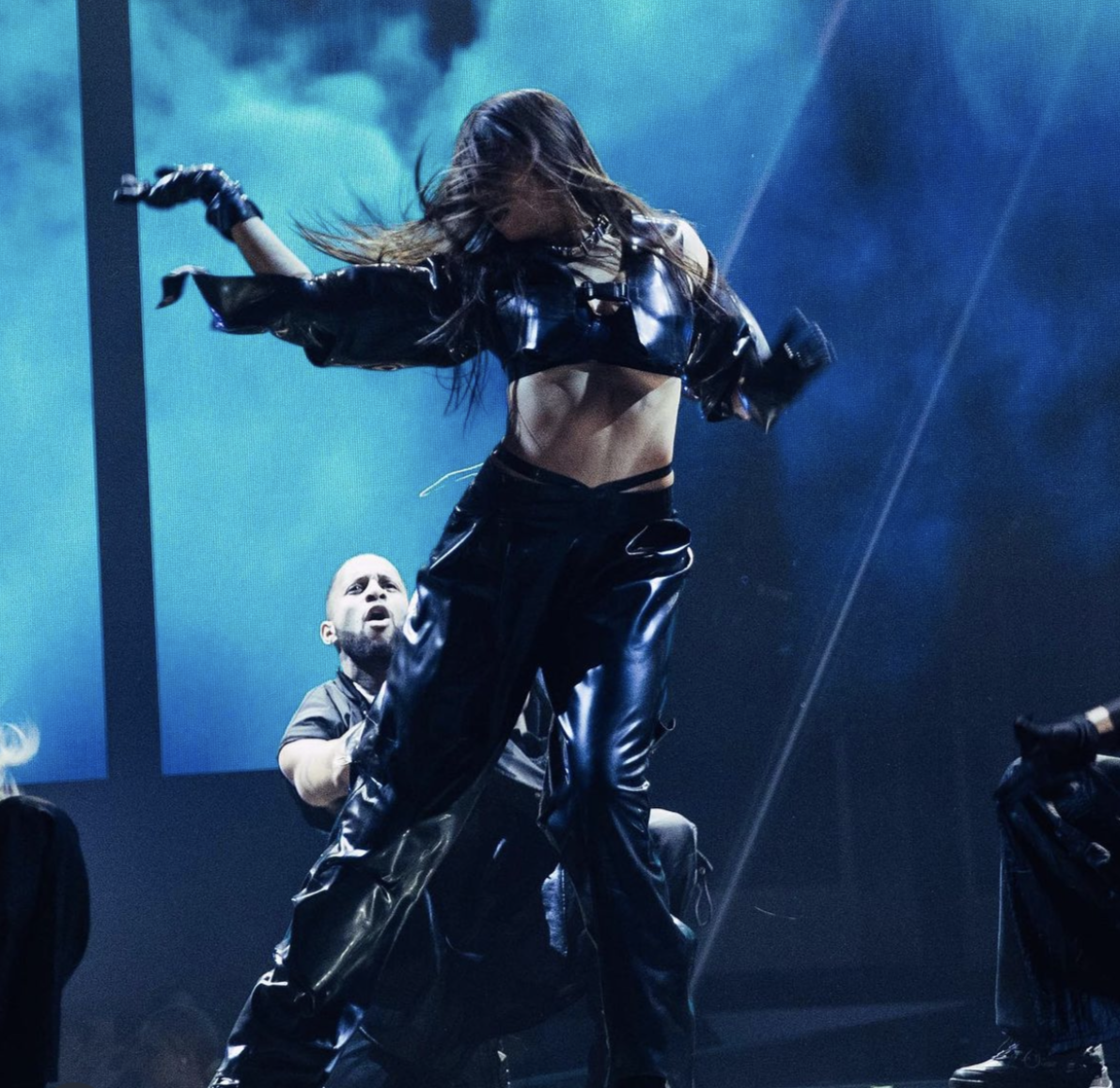 Tate McRae performs "She's All I Wanna Be" and "Uh Oh" at the 2022 EMAs. Check out her performance here.
 .
Please download pictures, show content or mark us as safe to see this email in full, or 
view in browser
.
GRAMMY Award winning and multi-Platinum selling Nigerian superstar Wizkid release his fifth studio album "More Love, Less Ego". Out now!
Flo Milli MTV's Global Push Artist for November, a.k.a. Hip-hop History Month!

Watch  here.
Stunna Gambino Speaks with XXL on Five Songs That Highlight His Different Flows.

Listen here.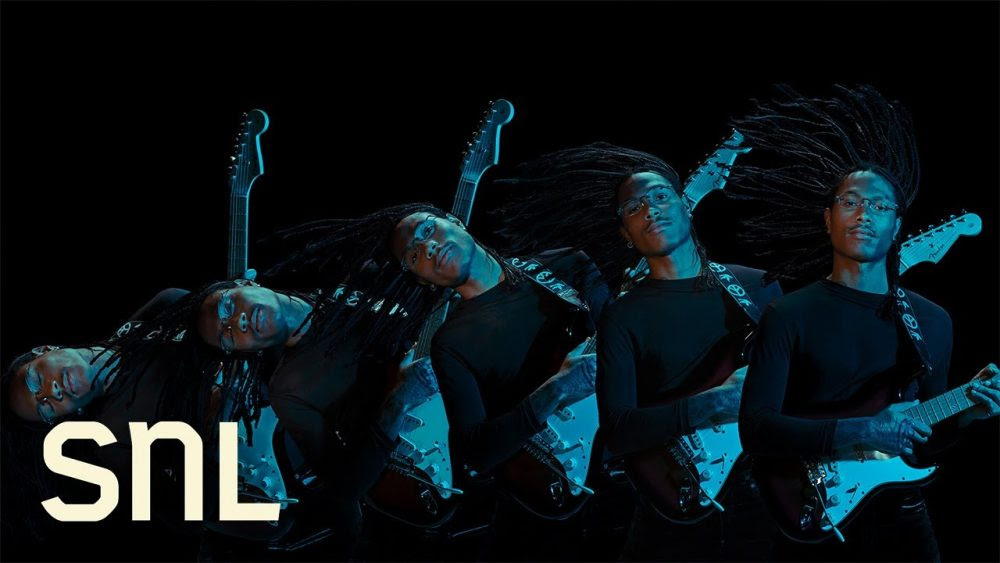 Steve Lacy was the musical guest on the latest episode of Saturday Night Live.

Listen here.
P!NK BTS/Footnotes also #1 MOST ADDED at HOT AC Radio this week!!

Check it out here.
P!NK releases her new single, "Never Gonna Not Dance Again," out now via RCA Records. Produced by GRAMMY-winning hitmakers Max Martin and Shellback, who also co-wrote the song with P!NK, the vibrant pop single is a euphoric and joyful ode to dancing through the hard times – listen here . Accompanying the song's release is its playful music video, co-directed by P!NK and creative duo Nick Florez & RJ Durell. Set in a grocery store, the visual finds P!NK dancing and skating through the aisles, joined by a colorful cast of characters – watch here . In anticipation of the release, P!NK announced the launch of Vicious Bitches Chips'es, a spicy AF alternative to the 'basic bitch chips' one might find in their local snack aisle. Fans can call 1-888-262-PINK for a chance to win a free sample, get tips from P!NK, and more. Later this month, P!NK will perform "Never Gonna Not Dance Again" on the 2022 American Music Awards stage live in Los Angeles. The world premiere TV performance will take place from the Microsoft Theater at L.A. LIVE on Sunday, November 20 at 8PM EST/PST on ABC.
pre-order
 Latto Brings Stacey Abrams Onstage During Atlanta Concert: "My Body, My Choice"

Read here.

 SZA "Shirt" marks her highest streaming debut ever on Spotify global.

Read here.

Flo Milli sits down with Noisey's Trey Smith to discuss almost dying at a waterpark, being a capricorn, and her rap origins.

Watch here.

Ruel sings his hits and others in Elle's Song Association

Watch here.
Today, Top Dawg Entertainment's Grammy award-winning, chart-topping, and multi-platinum selling recording artist SZA, releases the official new single and video 'Shirt' The highly anticipated track and Dave Meyers-directed visual is available now at all digital music providers via TDE/RCA Records.
pre-order
Latto and Flo Milli See Stars in One Another. Two of 2022's hottest MCs worked hard to prove themselves in the music industry — and now, they want to share the love and support. Read here.

Pentatonix partners with Meta for a live performance of "Prayers For This World," live from the Hollywood Bowl! Watch it here. Their new holiday album Holidays Around the World is out now!

Congratulations to Doja Cat, Becky G, Britney Spears, Kane Brown, Latto, Saucy Santana, Steve Lacy, and Tems on their nominations for the 2022 People's Choice Awards! Read more here.

Congratulations to Tems, Wizkid, Latto, Steve Lacy, Becky G, Doja Cat, SZA, Walker Hayes, Chris Brown, Lucky Daye and Foo Fighters on their nominations for the 2022 American Music Awards! Vote here.
Nardo Wick teams up with Polo G on their new song "G Nikes" off of the "Who Is Nardo Wick??" Deluxe Album, out now!
Led by a surprise No. 1 hit, Steve Lacy redefines the rock star for Gen Z.

Read here.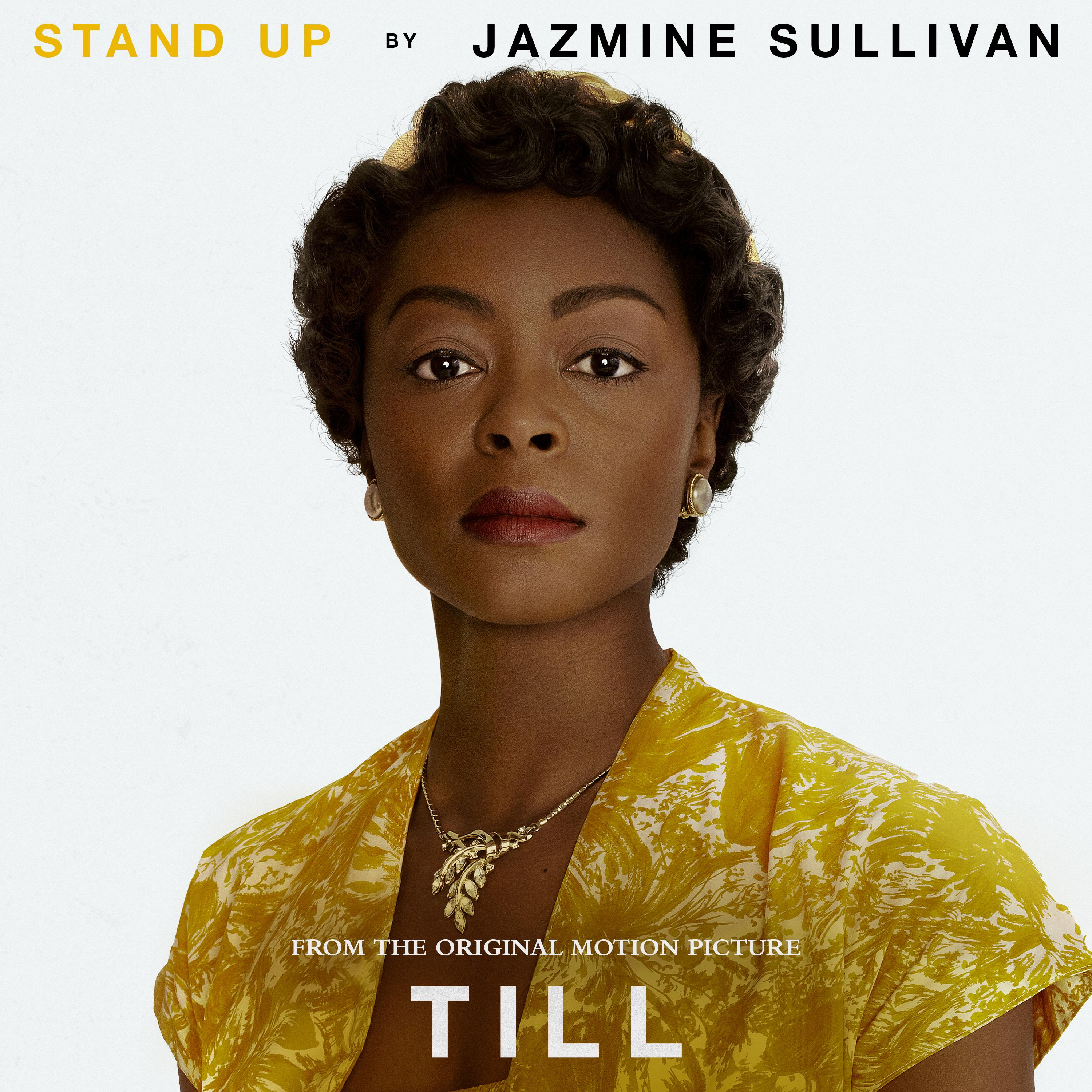 Jazmine Sullivan announces new single "Stand Up" Original Song from the upcoming film "Till"

Listen here.
Big Steppa Flo Milli heads out to hike with Complex's King Keraun.

Watch here.
Latto sits down with the Los Angeles Times to speak on when she realized she wanted to be a rapper, the Grammys, and more.

Check it out here.
Nardo Wick teams up with Lakeyah and his labelmate Latto for the official video for "Baby WYD" off of his latest project.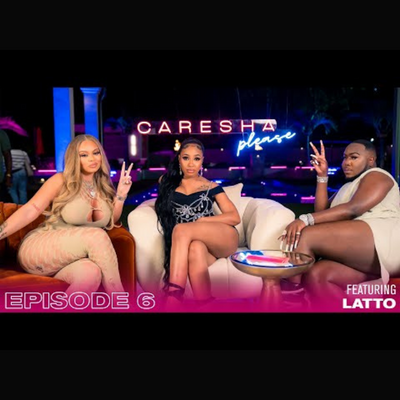 Saucy Santana and Latto on Caresha Please. 

Watch here.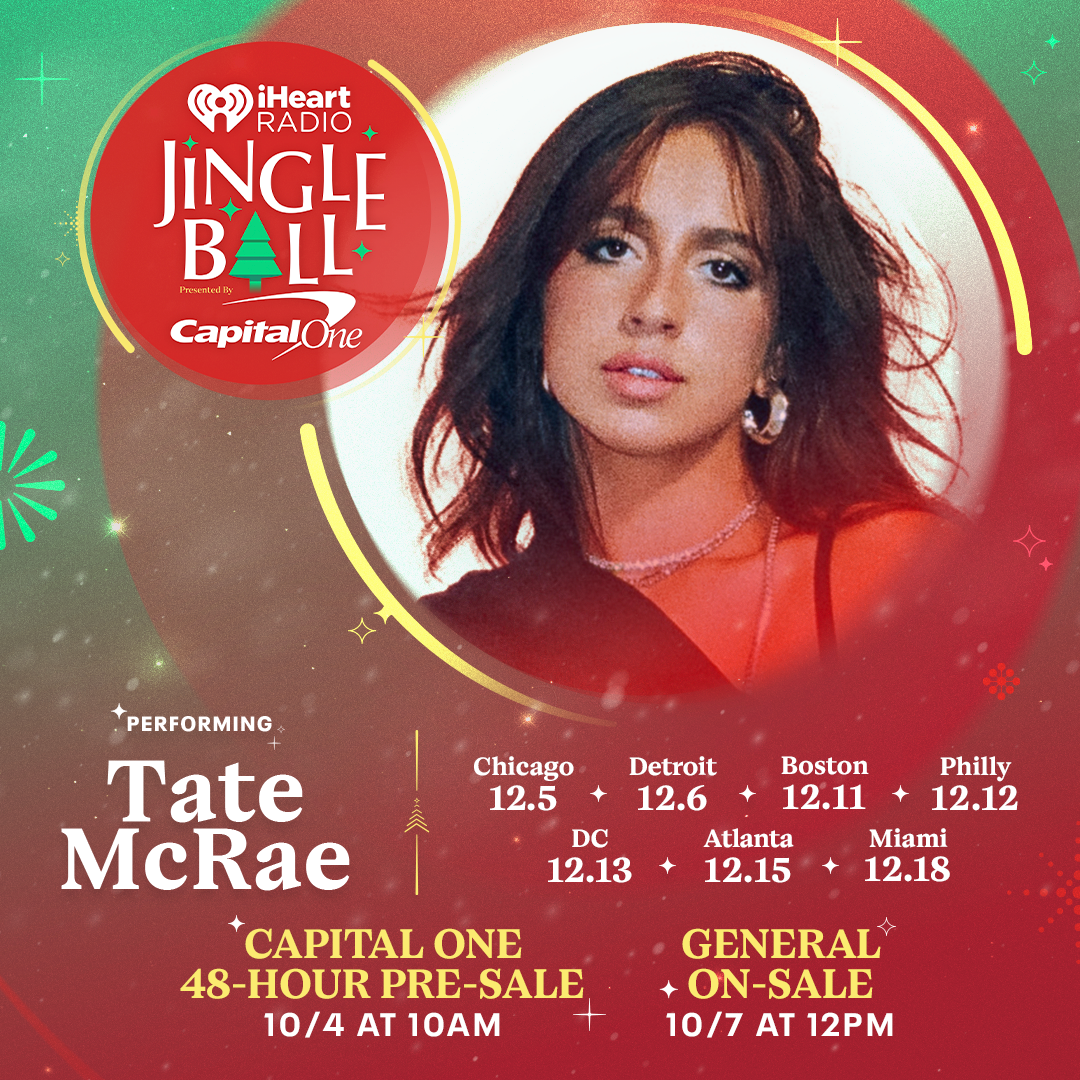 See Tate McRae live at iHeartRadio's JingleBall.

Ticket info here.
Latto and Tems take home the win at this years BET Hip Hop Awards.   

Check it out here.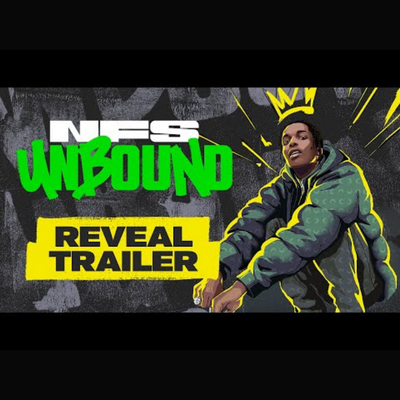 A$AP Rocky is featured in the new Need For Speed Unbound Trailer.

Watch here.
Can I Take My Hounds to Heaven?, the highly anticipated new album from Tyler Childers and his longtime band The Food Stamps, is out today. Conceptualized as a three-part project, the eight songs on the album are presented in a trio of distinct sonic perspectives—Hallelujah, Jubilee and Joyful Noise. Produced by Childers and The Food Stamps, the collection features a mix of new and traditional songs and was primarily recorded in guitarist's James Barker's home studio, Dragline Studios. The Hallelujah version captures Tyler and the core band playing live in a single room over the course of two days, while the Jubilee version builds on it with the addition of strings, horns, background vocals and an array of worldly instruments such as dulcimer, mbira and sitar. The final version, Joyful Noise, consists of remixes created with DJ Charlie Brown Superstar (Brett Fuller) and includes samples from eclectic sources such as "The Andy Griffith Show," theologist Thomas Merton and comedian Jerry Clower as well as church service excerpts pulled from the Kentucky Center for Traditional Music archives.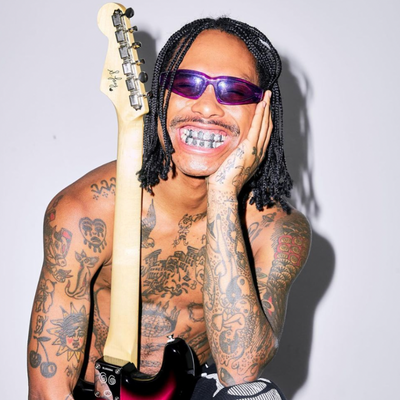 Steve Lacy's "Bad Habit" is $0.69 on iTunes this week. Buy here.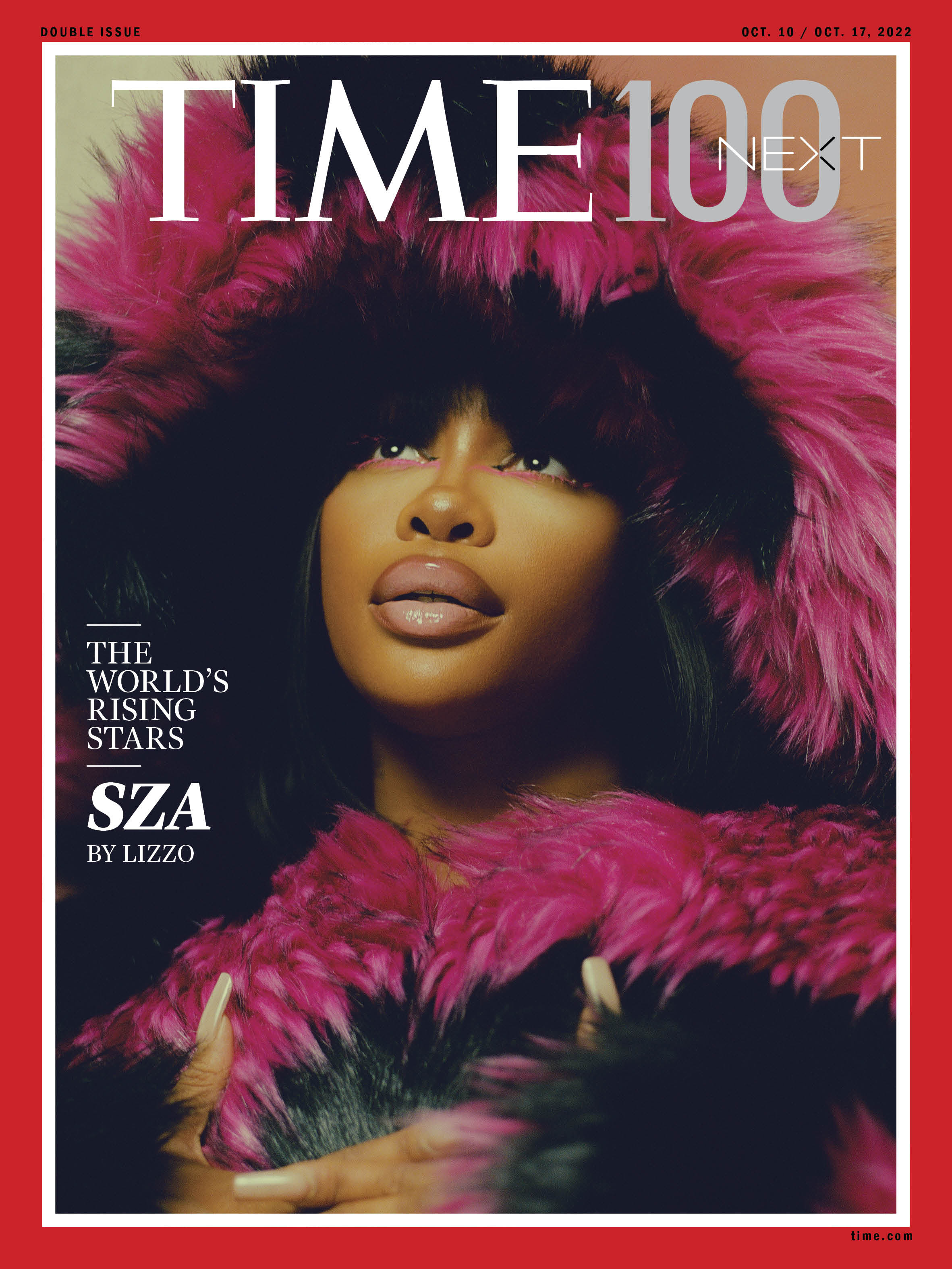 SZA covers Time Magazine's TIME100 Next Music Issue. Read  here.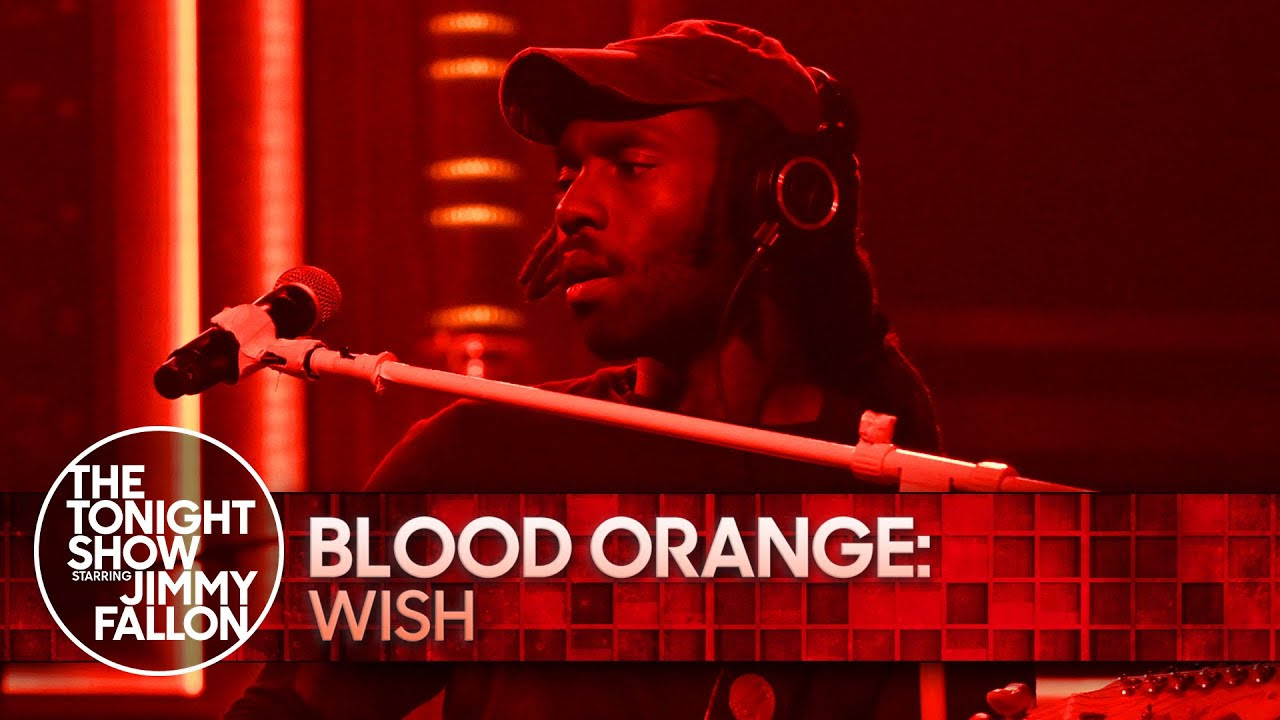 Blood Orange performs on The Tonight Show with Jimmy Fallon. Watch here.
  Britney Spears shares official video for "Hold Me Closer" with Elton John. Watch here.
English singer, songwriter, record producer and director Blood Orange releases his new EP 'Four Songs' today. August Royals is this month's cover of MOOD Magazine. Read up on the singer-songwriter  here.
Trevor Daniel partners with Essentia Water for an exclusive episode of Stop For Nothing. Watch here.
   New dates have been added to Flo Milli's Girls Just Want To Have Fun Tour. Browse tickets here.
 Lolo Zouaï, Saucy Santana, Fousheé and more participate in New York Fashion Week.
Multi-Platinum entertainer Kane Brown, releases his third studio album, Different Man . The 17-track album features previously released songs "Grand," #1 song "Like I Love Country Music," "Whiskey Sour," #1 hit "One Mississippi," "Leave You Alone" and features from Blake Shelton and his wife Katelyn Brown. The album showcases production work from Brown himself along with Dann Huff, Andrew Goldstein, Lindsay Rimes and Ilya Toshinskiy. In celebration of the release, Brown releases the music video for "Thank God," a loving duet with his wife Katelyn Brown
Blood Orange signs with RCA Records

Click here.
Latto is Big Steppin' on VEVO Lift

Watch here.
September 2022
Newsletter
Today, ATL-based Queen Of Da Souf rapper Latto drops epic visual for "It's Givin" via RCA Records. Directed by Chandler Lass, the video has cameos from famous stars including Ella Mai, Flo Milli, Chlöe Bailey, Halle Bailey, Tiffany "New York" Pollack, Angela Simmons and more. This follows 4x 2022 MTV VMA nominee presenting at the show this past Sunday. Latto also delivered a show-stopping medley performance at the end of June of "It's Givin" and "Big Energy (Remix)" – for the latter she brought out Mariah Carey and Young Dirty Bastard – after winning her first-ever award for "Best New Artist" at the 2022 BET Awards.
How Steve Lacy's "Bad Habit" became the melancholic hit of the summer.

Read here.
Tems "Free Mind" goes to #1 at Hip-Hop/R&B radio.

Listen here.
Kane Brown makes history as the first male country artist to perform at the MTV Video Music Awards +  Doja Cat wins award for Best Choreography for her track "Women".

Watch here.
The internet can't stop dancing to "Hold Me Closer" by Britney Spears and Elton John.

Listen here.
Today, Elton John and Britney Spears release their highly anticipated song collaboration, "Hold Me Closer." Listen to it here. After first meeting in 2014 at the 22nd Annual Elton John AIDS Foundation Academy Awards Viewing Party and a 2015 tweet from Britney, professing her love of Elton's 1971 classic, 'Tiny Dancer', Elton knew that Britney's instantly recognizable vocals were the perfect touch to bring the song to life when he heard the first cut of the single earlier this summer.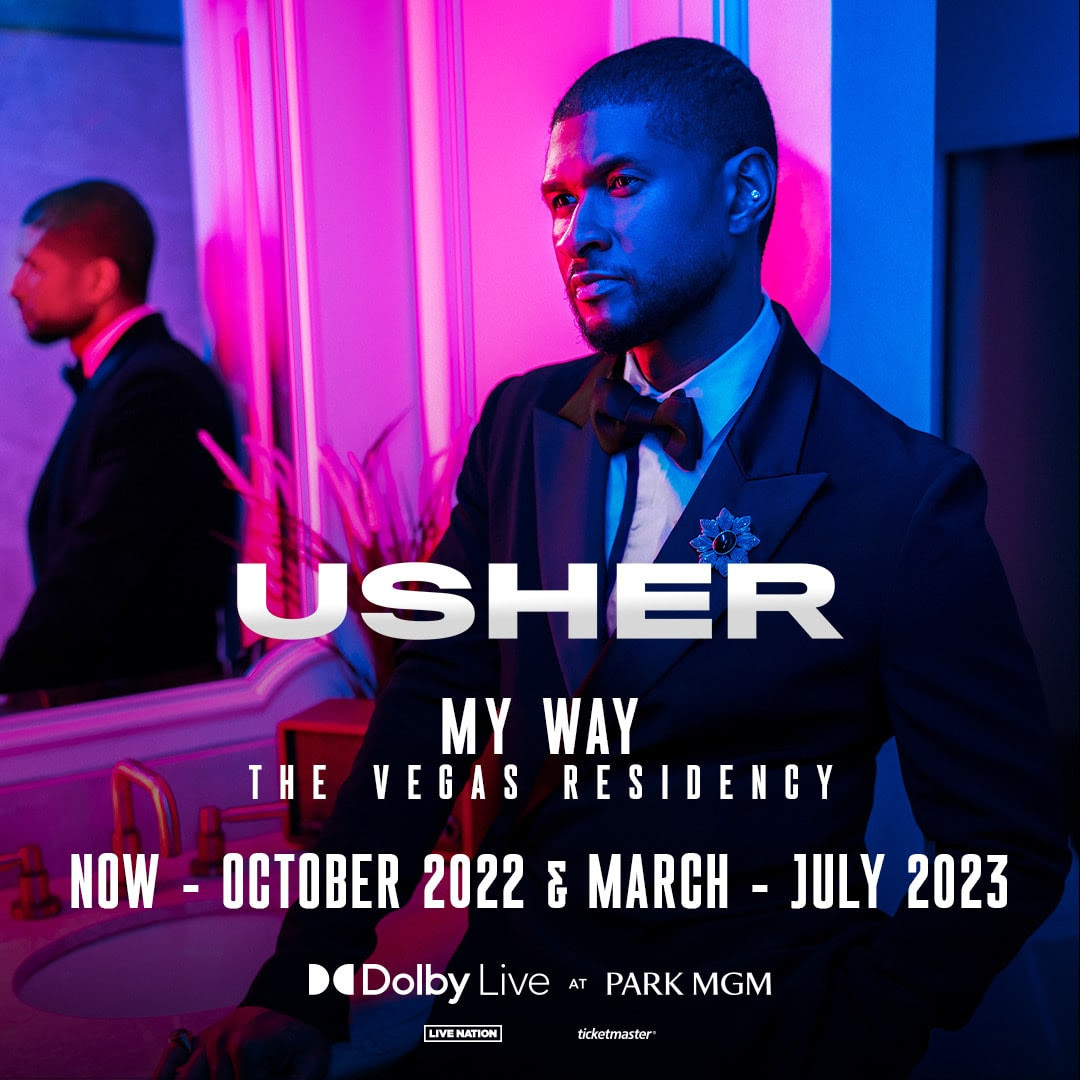 Just one month into his Usher: My Way the Vegas Residency, Usher has extended his Sin City stay into next spring. The string of shows that kicked off at Dolby Live at Park MGM on July 15 of this year, has tacked on 25 new dates slated to kick off on March 3, 2023 and run through a July 15, 2023 show. Buy tickets here.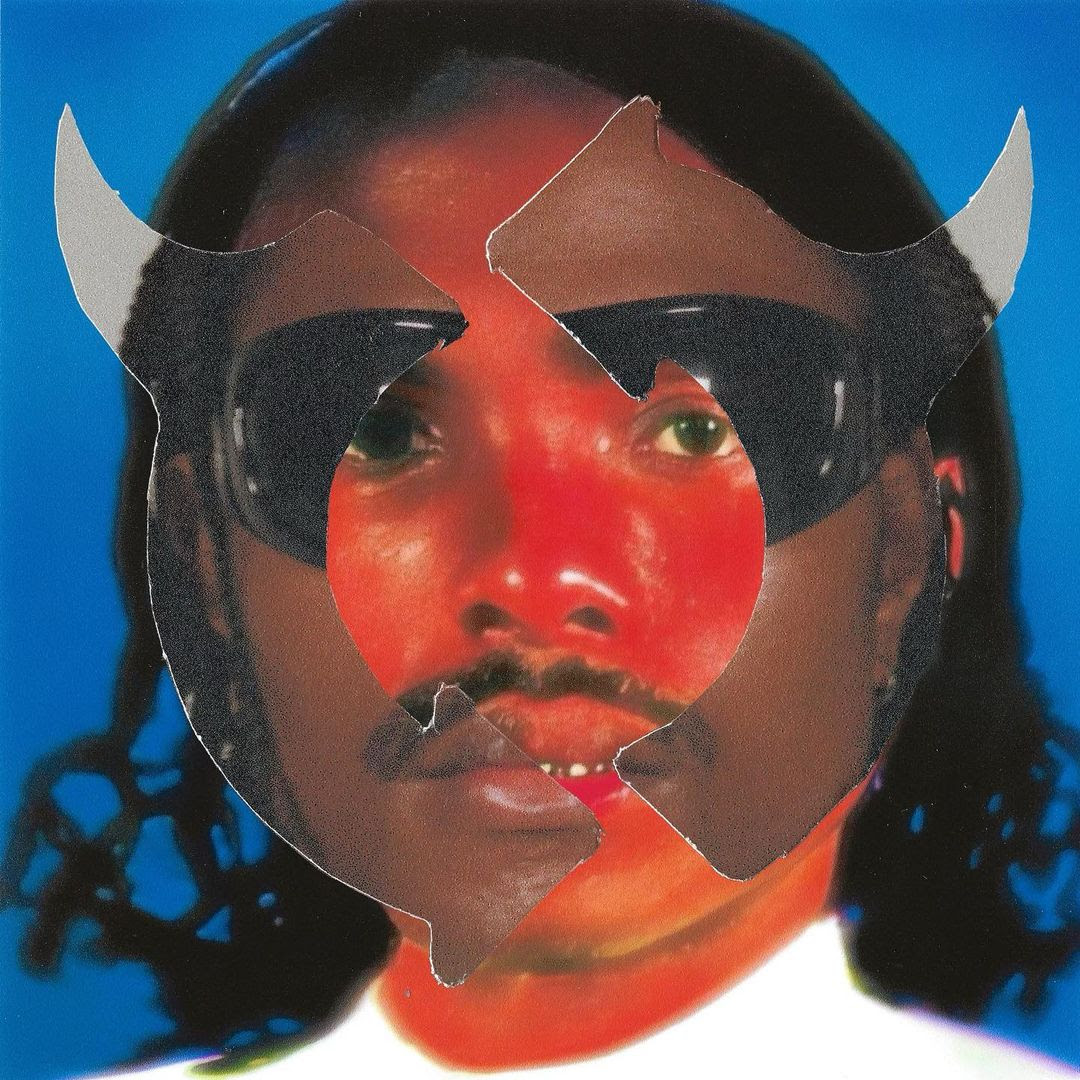 Steve Lacy continues to dominate Tik Tok with "Static" from Gemini Rights bubbling up as a new trending sound. Users either showcase their vices that they use to compromise for traumatic events or post relatable everyday content to the sound.

See here.
Stunna Gambino joined XXL on this week's episode of The Break: Live to discuss his start in music, staying to himself and being patient on his journey to the top. Watch here.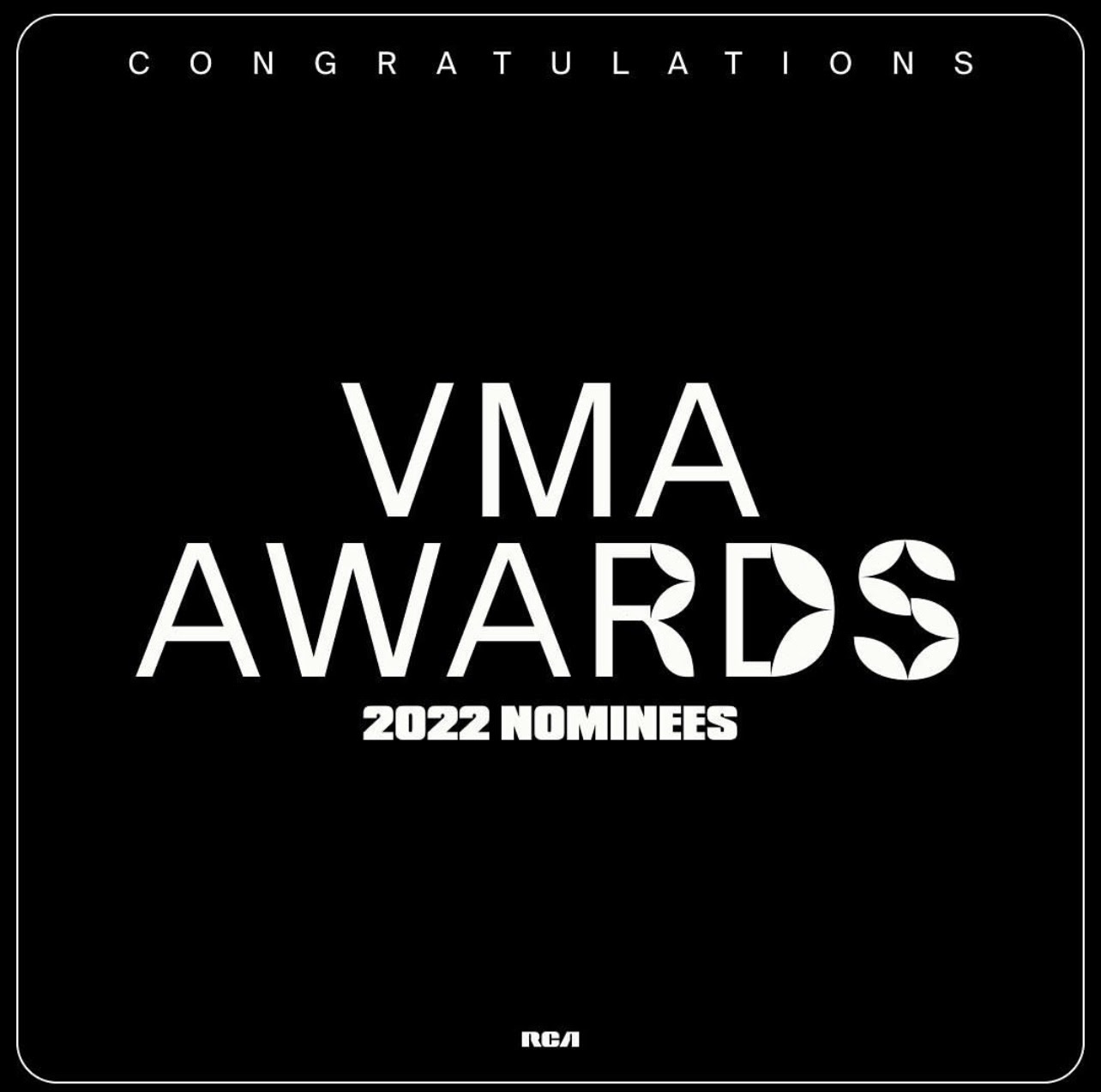 The 2022 VMA's airs August 28th at 8PM ET with RCA artists Kane Brown, Khalid, Steve Lacy, Doja Cat, Latto, Tems, Foo Fighters, Normani, Alicia Keys, H.E.R and Three Days Grace up for nominations. The show will also feature performances from Saucy Santana, correspondence from Tate McRae and Becky G presenting the Best Latin nominees. More details here.
20-year-old rising star from Washington Heights, Stunna Gambino, releases his new album Vultures Don't Kry via RCA Records. The release arrives alongside a music video for "Everyday Struggles." On Vultures Don't Kry, Stunna merges expressive vocals with unfiltered honesty. The album plays like a motivational street survival guide laced with melody, menace and the lessons he learned from the streets of Washington Heights.
    YungMiami is back at it again with an all-new episode of "Caresha Please." JT of CityGirls pulls up, alongside spicy co-host Saucy Santana, to talk about her time in prison, wanting their men to "slut them out," JT's relationship with Lil Uzi Vert, and much more. Watch here.
Taylor Hawkins Tribute Concert Updates:

How to watch live from @wembleystadium

New artists added to both shows How to support @Musicsupport_uk and @MusiCares.

Read all the info here.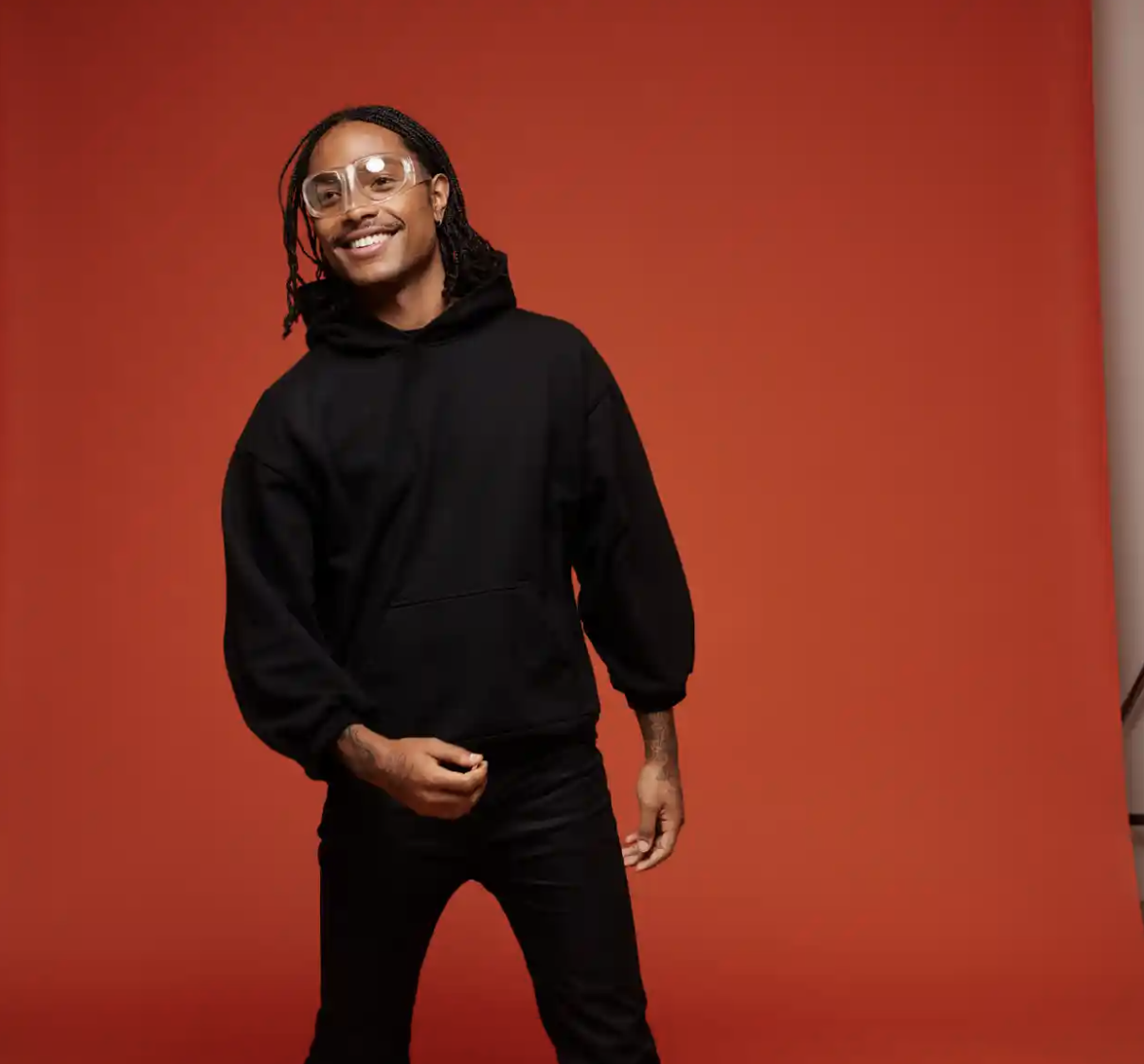 Steve Lacy's genre-blending hit, "Bad Habit," taps into a wistful, online-inflected vibe. Read more here.
 Kane Brown is the first male country artist to perform at the VMAs! More details here.
Grammy-nominated rapper Young Nudy drops his new mixtape EA Monster via PDE Records/RCA Records. Producers on the project include Pi'erre Bourne, Mojo Krazy, Coupe, Rio Leyva, Nash and Whatitdoflip. Leading up to this release, Nudy shared his track and video for "Duntsane" with BabyDrill, which can be found on his latest mixtape. The visual for "Duntsane," directed by iNIGHTLYFE and co-directed by Nudy, shows both linking up in ATL with their crew.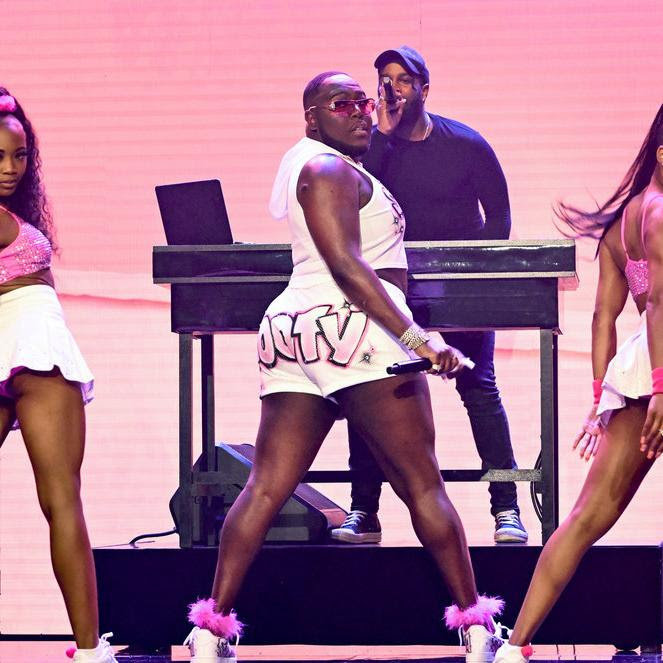 Saucy Santana made his late-night television debut on The Tonight Show with a performance of "Booty."

Watch here.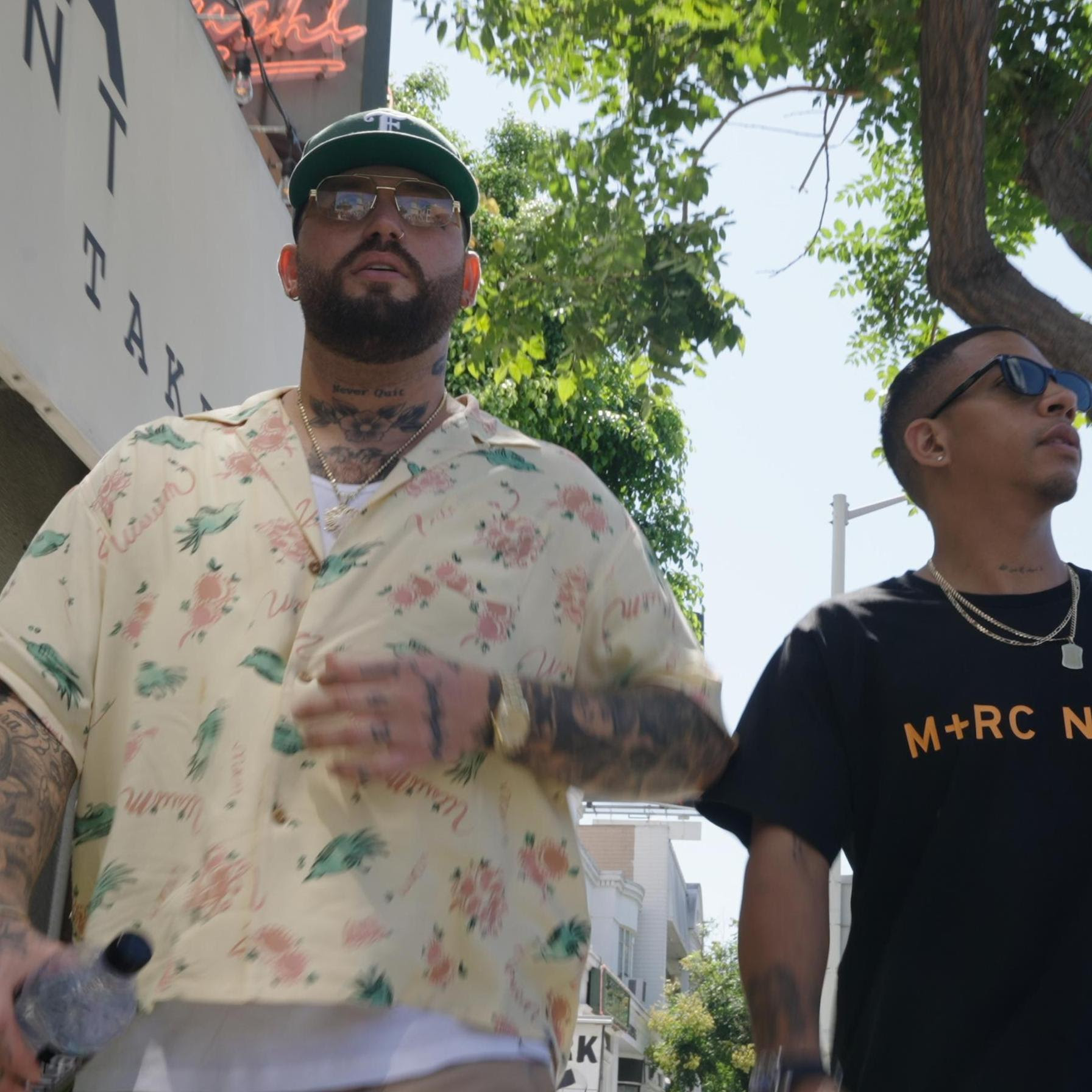 Find out how GASHI truly embodies the Stop For Nothing mentality, from providing for his family to consistently working towards his dream career, and the moment his life changed forever.

Watch here.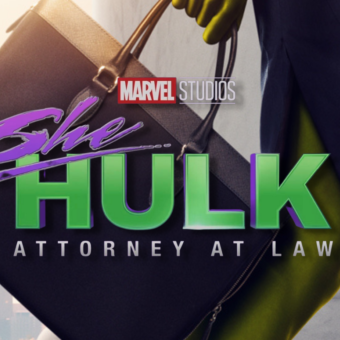 "Big Energy" by Latto appears in the latest promo for Marvel Studios' She-Hulk: Attorney At Law.

Watch  here.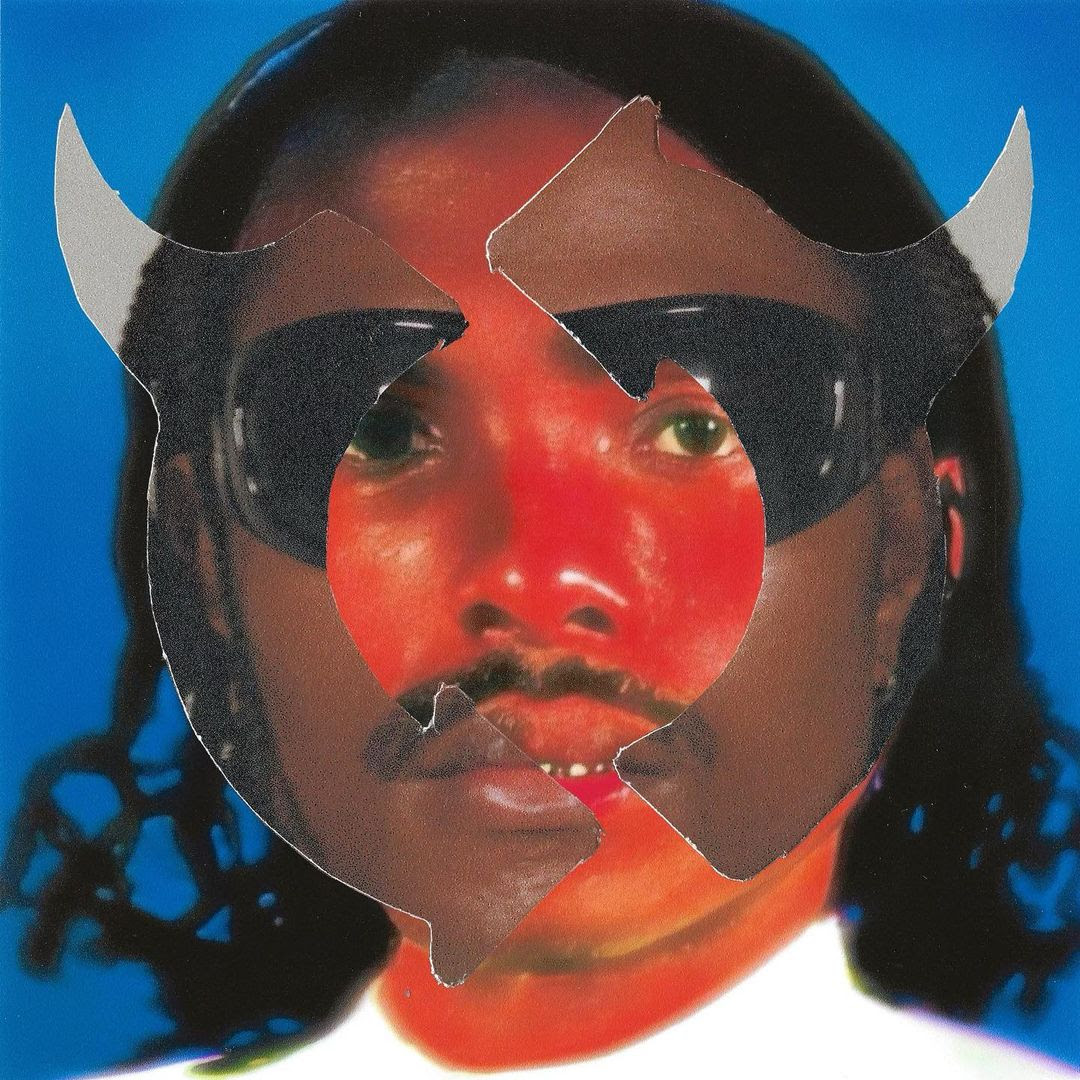 Steve Lacy's "Bad Habit" charts #7 on Billboard.

Check it out  here.
In the midst of his trek across North America supporting The Weeknd on his arena tour, KAYTRANADA shares his first official offering of 2022 with the Anderson .Paak-assisted single "Twin Flame" via RCA Records. Coupled with the new single is the black and white video portraying KAYTRANADA and .Paak hosting a warehouse party from a stage suspended above a group of party-goers.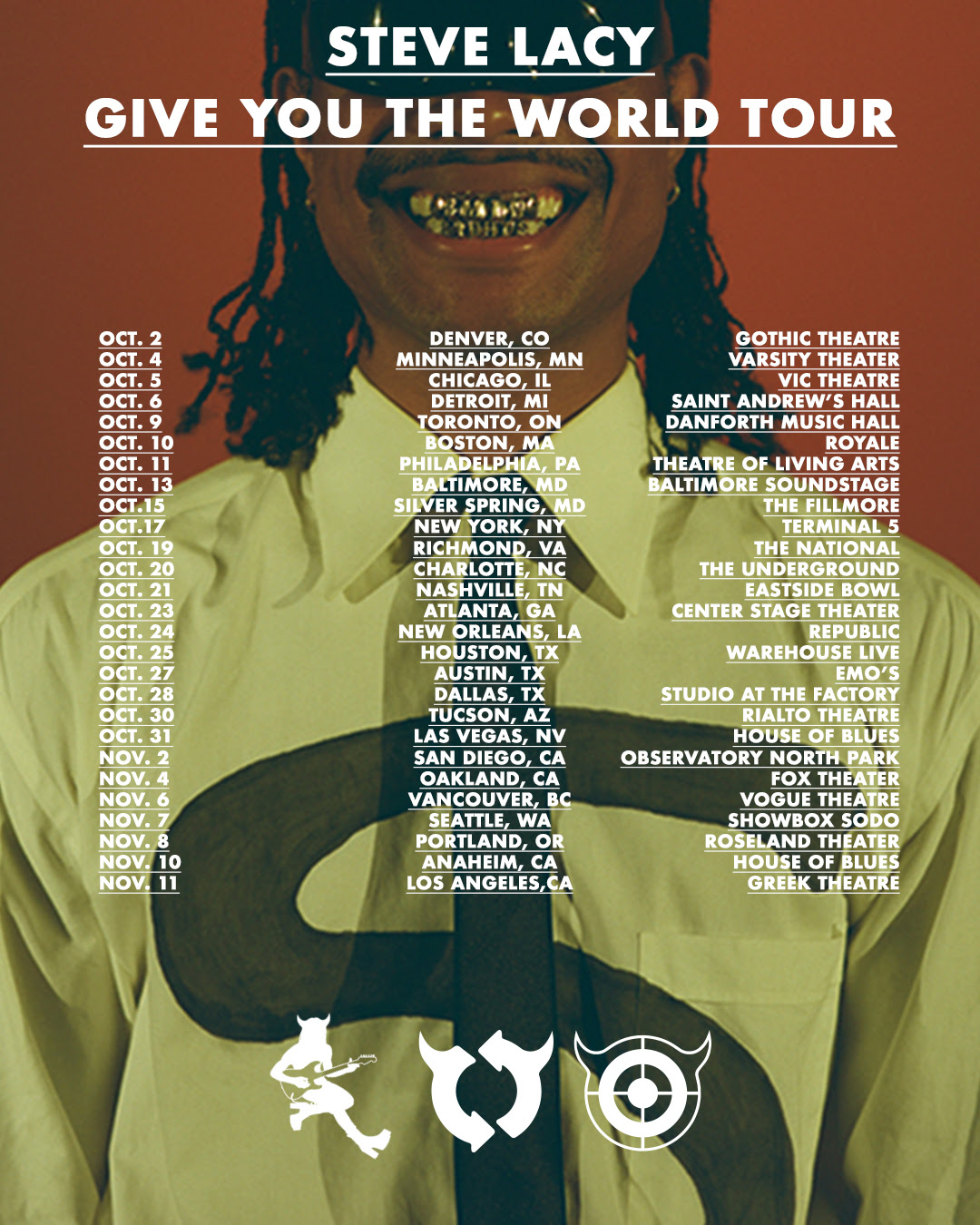 Steve Lacy announces GIVE YOU THE WORLD TOUR

Click here.
Tems gets candid with EBONY: Why It's Always 'Wakanda Forever' for Her            

Read here.
Breakout Jacksonville rapper and 2022 XXL Freshman inductee Nardo Wick releases the deluxe of his RIAA Certified Gold project 'Who Is Nardo Wick?' via Flawless Entertainmanet/RCA Records.        ​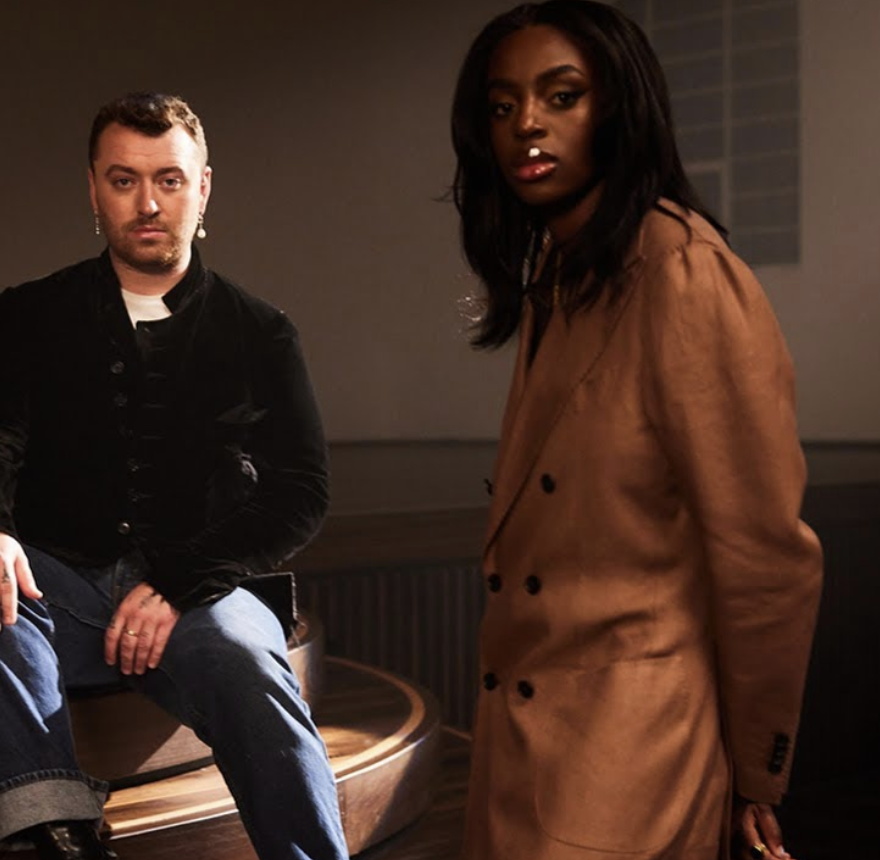 Cat Burns & Sam Smith perform "Go" with Amazon Music.

Watch here.
ATEEZ's performance video of forthcoming track "GUERILLA" trends #1 on YouTube worldwide. Watch here.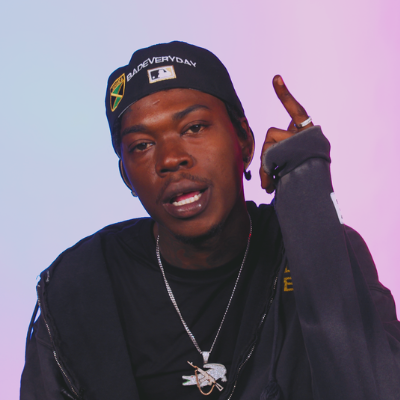 Skillibeng joined Rolling Stone for On Your Radar to speak on breathing new life into Dancehall.

Watch  here.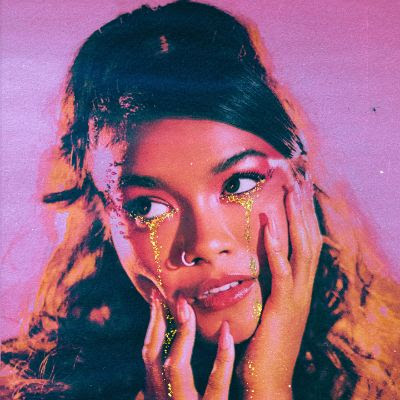 Paravi chosen for Essentia's 'Stop For Nothing' Artist Discovery Series.  

Watch  here.
Written, produced, and played pretty much entirely by Steve Lacy, Gemini Rights is an incredible leap forward for an artist who has already established himself as a true cultural force. The album features previously released singles "Mercury", Billboard Hot 100 entry "Bad Habit" and "Sunshine" featuring label mate and close friend Fousheé.
   Nardo Wick joins Big30, Big Scarr and KenTheMan on this episode of 2022 XXL Freshman Cypher. Watch here.
Saucy Santana goes up against Doechii, SoFaygo, KayCyy and Saucy Santana during this installment of 2022 XXL Freshman Cypher. Watch here.
   Sleepy Hallow is a New York Drill rap innovator. Check out his interview with Complex! Read  here.
Flo Milli's "Conceited" is #2 on TikTok's US Top Tracks List.   See  here.
Steve Lacy has released his first new song since 2019. Entitled "Mercury," the track was written, performed, and produced by Lacy. This is the first taste of Steve Lacy's sophomore album, Gemini Rights, which will be released this summer. It is also his first release with his new label home RCA Records.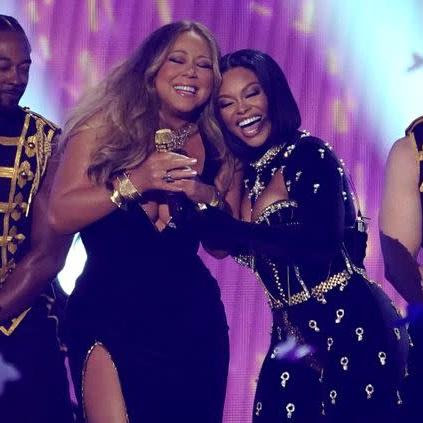 Latto suprises fans with Mariah Carey during her performance at the BET Awards 2022

Click here.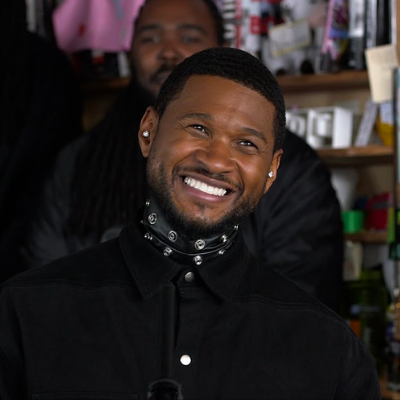 Usher celebrates Black music Month with a NPR Tiny Desk Performance

Watch here.
 Global superstar Chris Brown drops his highly anticipated 12th studio album BREEZY via RCA Records.