HUBERT KNIGHT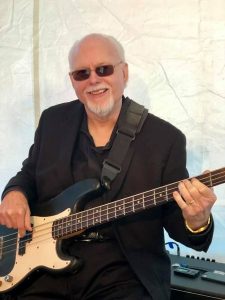 R.I. P. HUBERT KNIGHT, our band member, bass player and amazing friend…. part of our family. Cancer is an awful thing. If you have seen Linda Petty & The Main Event anytime in the last, over 30 years, you have listened to Hubert Knight play with us. We are very sad that cancer has taken the life of Hubert.
He started out as our saxophone player in our band, Linda Petty & The Main Event. Over the many years of playing in the band he became the bass player. He could do anything. He was a gifted musician who was always there in support of the music. He took a break and moved to Nashville and played with many wonderful different bands and national acts there, then came home and back into our band.
He was not only our band member, but was our friend on and off of the stage. We traveled together and he had the best stories of things he had done and kept us entertained with many of the things that happened with other bands.
He fought cancer until the end yesterday. We will miss him. He was always early to the gigs, set up equipment, correct clothes, had everything needed to do the job professionally. Simply the best.
1st class musician and friend.