Jeff lo Davis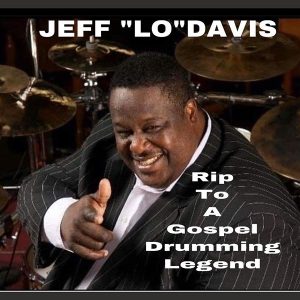 RIP… I met Jeff during the days when we did drum clinics at the Village Underground NYC.
Nathaniel Townsley
was one of our first clinicians on Monday Nights. Jeff walked in to see Nat and was greeted like a Godfather by the drum community. As the host we got to know each other as he became regular attendee of our events and endorsers of GMS Drums. A huge heart for the drum world especially the young aspiring drummers..
Jeff Davis has been the drummer of choice on over 250 albums! Percussionist/Composer JeffLO Davis, the 'Godfather of Gospel Drumming, has established himself in New York as a vital contributor to the local and international creative music scenes. He'll be truly missed..