PETER BERNSTEIN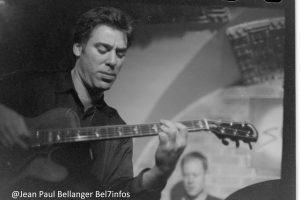 2022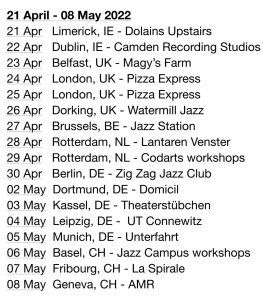 There once was a jazz organ trio
Who never once travelled to Rio
But Ireland they played
For this was their trade
Performing their jazz for a fee-o.
It's great to start our UK/European tour be in Limerick, Ireland with Peter Bernstein and Bill Stewart!
This week from Smoke Screens Livestream Series: The
Peter Bernstein
Quartet featuring
Sullivan Fortner
(piano), Peter Washington (bass) and
Joe Farnsworth
(drums) celebrates the release of their new album "What Comes Next!"
** Each Show Is Available For On-Demand Streaming for 48 hours worldwide!
Vous, Vincent Bourgeyx et 346 autres personnes
In June of 2020
Peter Bernstein
,
Sullivan Fortner
, Peter Washington and
Joe Farnsworth
entered Sear Sound studios in Manhattan with social distancing observed and recorded a new album consisting of both new/older original material, a popular standard, a jazz standard, and a ringer from the pen of a musical icon. The results confirm that distressing times can elicit inspiration of a rare kind.