Roosevelt E Johnson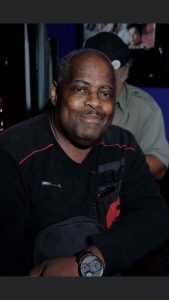 Larry Williams say.
Thank all of you for your love and prays, my buddy lost his battle but gain his wings, the call I didn't want I had to take. Love you Lil Bro!!! Love to his wife Rebecca Randell Johnson and his 3 kids, He's one of a kind, I'm gonna miss him!!!
Thank you Facebook family and friends,
and Thank you
Roosevelt E Johnson
for being a part of life, Bass Players Forever!!!!
R.I.H.