USHER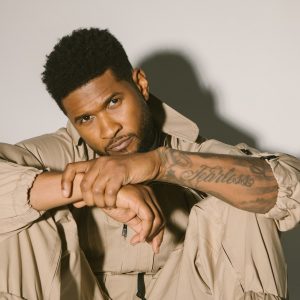 ---

This song was inspired by wanting to teach my sons that it is ok for a man to feel emotions deeply and to cry.  Like many men, I was raised to believe that we have to be "tough" and not show our vulnerability, which I don't want to teach them. While I was shut in during the pandemic and watching the death of George Floyd, the ongoing slaughter of Black men and women, the protests and the events that unfolded, I became very connected to the wider universal feeling of hopelessness. Like many, I grew increasingly frustrated by how slow things have been to change.  I became very depressed thinking about all the sons who have lost their fathers  to police brutality, social injustice and violence; the daughters and mothers too.  So I returned to this song and realized it was intended for this time, so I finished it and here it is. -UR

---

USHER will be performing "I Cry"  for the first time tomorrow during Global Citizen's Global Goal Unite Concert, at 11am PT / 2pm ET on Youtube and 8pm on NBC. All tune in details can be found below.
---
USHER proceeds from the record will be donated to LISC in support of Black-owned small businesses and Black-led community organizations. To make a donation, click below.