USHER
USHER
TEAMS UP WITH
MARSHMELLO & IMANBEK
FOR
"TOO MUCH"
---
CHECK OUT THE
"TOO MUCH"
OFFICIAL VIDEO
Global megastar and eight-time GRAMMYÒ Award-winner Usher releases a brand new single and video "Bad Habits" to be featured on his forthcoming studio album via RCA Records.  Listen here.
pre-order
Escape To RuelVision – An Alternate Universe Built Just For You – Launching Monday, Sept. 14 at 5pm EST. Head HERE for more info.     
Miley Cyrus  performs on The Tonight Show Starring Jimmy Fallon. Watch here.
THE LAS VEGAS RESIDENCY
OPENING JULY 2021
THE COLOSSEUM
CAESARS PALACE LAS VEGAS
FAN PRESALE STARTSMONDAY SEPTEMBER
7TH AT
10 AM PT WITH
PASSWORD USHERVEGAS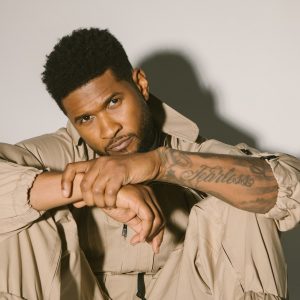 ---

This song was inspired by wanting to teach my sons that it is ok for a man to feel emotions deeply and to cry.  Like many men, I was raised to believe that we have to be "tough" and not show our vulnerability, which I don't want to teach them. While I was shut in during the pandemic and watching the death of George Floyd, the ongoing slaughter of Black men and women, the protests and the events that unfolded, I became very connected to the wider universal feeling of hopelessness. Like many, I grew increasingly frustrated by how slow things have been to change.  I became very depressed thinking about all the sons who have lost their fathers  to police brutality, social injustice and violence; the daughters and mothers too.  So I returned to this song and realized it was intended for this time, so I finished it and here it is. -UR

---

USHER will be performing "I Cry"  for the first time tomorrow during Global Citizen's Global Goal Unite Concert, at 11am PT / 2pm ET on Youtube and 8pm on NBC. All tune in details can be found below.
---
USHER proceeds from the record will be donated to LISC in support of Black-owned small businesses and Black-led community organizations. To make a donation, click below.