Prince Markie Dee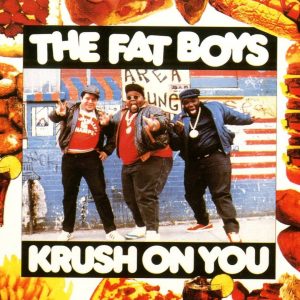 Mark Anthony Morales (February 19, 1968 — February 18, 2021), better known by the stage name Prince Markie Dee, was an American rapper,[1] songwriter, producer, and radio personality of Puerto Rican descent. Morales was a member of the Fat Boys, a pioneering rap group that gained fame during the 1980s. Morales was the vice-president of Uncle Louie Music Group.[2]
Morales's accomplishments with the Fat Boys include appearing in the feature films Krush Groove and Disorderlies. After The Fat Boys, Morales went on to a successful solo career. He signed with Columbia Records and released a solo album, Free, which spawned a #1 hit single, "Typical Reasons (Swing My Way)". After joining with Cory Rooney to form a production company, Soul Convention, Morales wrote and produced tracks for such artists as Mary J. Blige, Jennifer Lopez, Mariah Carey, Craig Mack and Marc Anthony. From 2008 to 2010, Morales served as the afternoon drive radio host/DJ at 103.5 The Beat WMIB radio in Miami, Florida. Since then he had worked at WEDR 99.1 FM.
Personal
[
edit
]
Morales once dated and was engaged to rapper Pepa sometime during the mid-1980s.[3] On February 18, 2021, it was reported that Morales had died at the age of 52, one day short of his 53rd birthday.[4]
Discography
[
edit
]
Solo albums
[
edit
]
with Fat Boys
[
edit
]
Filmography
[
edit
]
References
[
edit
]