Bubble Bath Records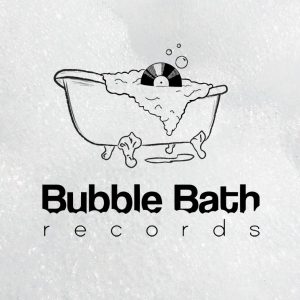 2021
LeTrainiump's debut EP 'Purity' Is OUT TODAY! 
Just in time for your end-of-summer playlist 
New Orleans' hottest indie-pop star is on the rise. His newest EP is full of banger after banger that you don't wanna miss. Click below to listen to 'Purity' 
"So Alive" from LeTrainiump Out Today! 
LeTrainiump's 
new Single "So Alive" is out TODAY! 
This is the song that'll get stuck in your head 'til you're singing it around the house, in the shower, on your morning run, and during all of the moments when you feel alive! LeTrainiump's smooth vocals soar above the band's catchy rhythmic pulse, conjuring the spirit of classic 80's electro-pop dance hits. Press play and feel "So Alive" today! 
"ily." is LeTrainiump's Tribute to His Mom
LeTrainiump's
 song "ily." is a touching birthday tribute to his mom. Chanting the mantra, "It's alright, it's ok" LeTrainiump bares his heart and brings the listener a little closer to home through his music. 
THE HEADHUNTERS ARE BACK! 
THE HEADHUNTERS ARE BACK! 
Recently reunited in New Orleans to perform a tribute to the late bassist & founding member of the band, Paul Jackson, The Headhunters are back in action. Click the pic above to watch a clip of "Watermelon Man" performed by The Headhunters live at The Howlin' Wolf in New Orleans.
From all of us here at Bubble Bath Records we wish you good fortune and may your days be filled with good music 
Stay Bubbly 
– BBR♥️
Noah Young's New EP 'Absolutions' is out now!
We are so excited to announce that rising star bassist Noah Young releases his new EP 'Absolutions' today on Bubble Bath Records! 'Absolutions' is a 4 track journey into Young's addictive and original blend of indie – funk – fusion full of melodic hooks and rhythmic surprises. Young's bass lines provide the foundational carpet of the outfit, allowing the arrangements to bloom and leaving space for featured guest appearances to take center stage. 
Their menacing take of Lee Morgan's 
"Absolutions"
 sets the stage for a wild ride. Their musicianship shines through the band's emotive instrumental take on 
Radiohead's classic "Nude"
, where Max Bronstein's fiery guitar solo leads us gracefully into the funky ambience of 
"Sheep".
 Noah himself closes out the EP with an intimate bass-looping sendoff, 
"Derrick"
. The 4 track EP is packed with musical variety, and y
ou can expect more new music from Noah Young in 2021 on Bubble Bath Records. 
Stay in touch with us on social media and help keep the music alive by supporting your favorite artists 
Welcome our brand new artist LeTrainiump to the Bubble Bath Records family!
LeTrainiump's music is fun and upbeat, and his unique pop sound has been winning over listeners in Louisiana for years. Now we are going to take his music worldwide via BBR! 
LeTrainiump is a solo artist / producer and has already begun making his own wave in the
music industry. 2021 is the year when he creates a lane of his own, starting with the release of his newest single "Control," dropping February 12th on Bubble Bath Records.
Pre-pandemic 2020 saw LeTrainiump supporting artists such as Big Freedia, Royal Teeth, Sweet Crude, Aha Gazelle, TC Superstar and Indoor Creature, appearing on a compilation album alongside SaxKixAve, HaSizzle and hometown heroes Tank and The Bangas, while also collaborating with Pell on the upcoming GLBL WRMNG album.
His previous song "Think." has 14.9k streams on Spotify and was described by Bong Mines Entertainment as "a relatable storyline and…possesses an ear-welcoming instrumentation perfumed with a nostalgic scent."
Dig into Noah Young's new single "Absolutions"
Noah Young has become known in the instrumental music scene through his work as the bassist with Naughty Professor, but he's also a composer and arranger with a unique style which sets him apart from the rest. His last single "Six Million Ways To Die" was featured on Spotify's "The State of Jazz" playlist and has earned him over 25k streams! His latest cover of "Absolutions" is a fresh & futuristic take on a song made popular on Lee Morgan's 'Live at The Lighthouse' album from Blue Note Records. You won't want to miss how they take this to the stars and beyond!
Slugger releases live album
"Uncut Buzz Vol. 1: Live at The Maple Leaf" 
Funk-supergroup Slugger recorded this fiery set of music just 2 weeks before the pandemic shutdown happened in the USA. Uncut Buzz Vol. 1: Live from The Maple Leaf was recorded at the historic New Orleans venue known for the scores of funk legends who have passed through its doors and left their mark on music history. Everyone from The Meters to The Neville Brothers, Dr. John to The Dirty Dozen Brass Band – if they play New Orleans funk, they've spent some time at The Maple Leaf. This set of music showcases Slugger at their most energetic and highlights the group's impressive knack for combining playful songwriting with elegant instrumental virtuosity.