EMERSON LAKE and PALMER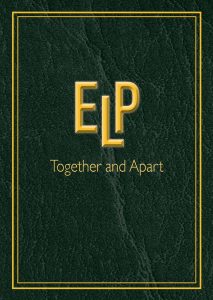 ELP. Together and Apart.
This lavish, limited edition hardback A4 224 page photo book is crammed full of live and off stage shots ELP Together and Apart is a visual portrayal of Keith Emerson, Greg Lake and Carl Palmer from their days with The Nice, King Crimson, Arthur Brown's Crazy World and Atomic Rooster, through the ELP years, as well as documenting their solo work and other outside projects. It also includes loads of super cool memorabilia including backstage passes, gig posters, media adverts and much more, all reproduced on high quality art paper. Customers who pre order can also have their names printed on a dedicated fan page.