JAZZCORNER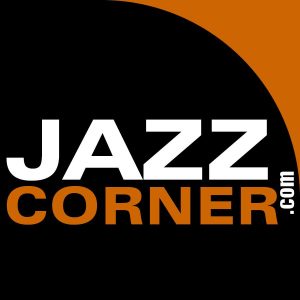 2023
Cindy Blackman Santana
"I am a jazz musician. I bring the lineage of the drum history that I've studied. I bring the element of creativity because that's what I'm designed to do."
As a bandleader and as a musician, Cindy is a sound innovator with a passion for pushing creative boundaries and exploring movement and change. She is as known for the nuances and colors she brings to her beats and fills as she is for the sheer power of her soulful playing.
Cindy has been creating magnificent musical time and space since the beginning of her career as a busking street performer in New York City in the '80s through the present day, touring the globe and making albums at the top of her game. After finishing her summer tour with husband, Carlos Santana, Cindy is bringing her own band for some special dates:
Jimmy's Jazz & Blues Club
Aug 10 – 7:30PM
135 Congress St., Portsmouth, NH 03801 (888) 603-5299
Felix Pastorius – bass
Emilio Modeste- sax
Marc Cary- keys
Aurélien Budynek- guitar
Cindy Blackman Santana – drums
Keystone Korner Baltimore
Aug 11-13 – Fri & Sat: 7 & 9:30PM – Sun: 5 & 7:30PM
Celebration of NEA Jazz Master Todd Barkan's birthday
1350 Lancaster St., Baltimore MD 21231 (410) 946-6726
Tickets for In-Person & Online (1st set each day)
Ravi Coltrane – sax
Felix Pastorius – bass
Marc Cary – keys
Aurélien Budynek – guitar
Cindy Blackman Santana – drums
Birdland Jazz Club
Aug 15-19 – Tues – Thurs: 7 & 9:30PM – Fri & Sat: 8:30 & 10:30PM
Debut of the Cindy Blackman Santana Band
315 W 44th St, New York, NY 10036 (212) 581-3080
Emilio Modeste – sax
Marc Cary – keys
Felix Pastorius – bass
David Gilmore – guitar
Aurélien Budynek – guitar
Cindy Blackman Santana – drums
Lois Gilbert
Managing Director
PITTSBURGH INTERNATIONAL JAZZ FESTIVAL
Presented by Citizens®
SEPTEMBER 14-17, 2023
featuring
Gregory Porter • Ledisi • Jimmy Jam & Terry Lewis •
Kurt Elling/Charlie Hunter • Somi • José James • Orrin Evans • Spanish Harlem Orchestra •
Keyon Harrold • Emmet Cohen/Houston Person •
PJ Morton • Nicholas Payton • Samara Pinderhughes• Madison McFerrin • Chelsea Baratz •
And Much More
Pianist Orrin Evans will perform at Highmark Stadium, and is also the host of the inaugural Jazz Train, which picks up fans at Amtrak stations in New York, Newark, and Philadelphia before arriving in Pittsburgh on September 14. The package, available until July 5, will include round-trip train tickets from each city, live jazz music during the trip, and more. Passengers are responsible for securing the hotel and festival events of their choice. Learn more 
here
.
Named for the Swahili word that translates to "freedom," the Uhuru Jazz Series pays homage to jazz as the embodiment of freedom, improvisation, discovery, liberation, and promise. Supported by the Doris Duke Charitable Foundation, kicking off the start of the 13th Annual Pittsburgh International Jazz Festival the Uhuru Jazz Session features Samora Pinderhughes and Madison McFerrin on Sept 14.
PIJF is pleased to present Ledisi in concert in the intimate theatre setting at the AWAACC at 8PM on Friday. Admission for Ledisi includes A Taste of Jazz which starts at 9PM and includes dancing, food and beverage tastings, with music featuring Jonathan Barber and DJ Selecta.
Saturday, Sept 16 at Highmark Stadium – Gates open at 1:00PM:
Jimmy Jam & Terry Lewis and Friends
Five-time Grammy Award winners Jimmy Jam & Terry Lewis are world renowned songwriters, record producers, musicians, entrepreneurs, and the most influential and successful songwriting & production duo in modern music history. For over 40 years Jam & Lewis' accomplishments have elevated them to iconic status within the music industry.
PJ Morton
I'm being more honest, more authentic, more open than I've been in the past," says PJ Morton. "Sometimes even some discomfort. As much as people know about me, I'm pretty private about specifics, but these were some real things going on in my life. So it manifested with lyrics that pushed myself—not just going with the first thing or the thing that felt good, but making sure that I challenged myself to go deeper."
With his new album, Watch The Sun, the singer/songwriter/producer continues a spectacular run of genre-blurring releases, and extends his considerable ambitions even further. In addition to earning four consecutive years of Grammy wins—Best Traditional R&B Performance in 2019, Best R&B Song in 2020, Best Gospel Album in 2021 and Album Of The Year in 2022 (for his contributions to Jon Batiste's We Are) —Morton has topped charts and received nods for numerous BET, Soul Train, and NAACP Image Awards honoring the six albums he has put out since his breakthrough, Gumbo, in 2017. And all of this comes in addition to touring with Maroon 5 and running his own label.
Orrin Evans
For more than two decades, Yamaha pianist Orrin Evans has made an art form of the unexpected. With more than 25 albums to his credit without ever relying on the support of a major label, Evans has become the model of a fiercely independent artist who's made a habit of rattling the jazz world's confining cages.
As a daring pianist, Evans combines raw-edged vigor and left-field nuance into a sound wholly his own. As an adventurous composer he traverses stylistic boundaries with abandon, drawing on full-throttle swing, deep rooted blues, expressive soul or bracing excursions into the avant-garde. As an audacious bandleader, he delights in daring fellow musicians to take bold risks, whether in mutable small group settings or his raucous Captain Black Big Band. As an inventive collaborator, his projects range from the nerve-rattling collective trio Tarbaby, to the guitar/piano duo project Eubanks-Evans-Experience, and Brazilian project Terreno Comum.
Spanish Harlem Orchestra
Spanish Harlem Orchestra, the three-time Grammy® winning Salsa and Latin Jazz band, sets the gold standard for excellence in authentic, New York style, hard core salsa. Whether in a concert hall or at an outdoor jazz festival, there is no easing you in, they come at you full force, from start to finish. Their energy on stage and their rich sound and musical precision leave audiences mesmerized until the last note is played. With an unwavering respect for the music's storied history, the ensemble's thirteen world-class musicians and vocalists come together to create an unparalleled musical experience.
Now celebrating 20 years of excellence, SHO, as they are known to fans, is dedicated to the sounds of the barrio (Spanish Harlem, NYC). Their music is characterized by the raw, organic and vintage sound defined by the genre. They are on a mission to keep the musical legacy of salsa dura (hard salsa) alive and expand its audience to those who love great music, not just Latin music. Grounded in the past, while focused on the future, they strive to keep the music relevant, creating a unique and fresh approach.
Emmet Cohen and Houston Person
Multifaceted American jazz pianist and composer Emmet Cohen is one of his generation's pivotal figures in music and the related arts. Leader of the Emmet Cohen Trio and creator of the Masters Legacy Series, he is an internationally acclaimed jazz artist, a dedicated educator, the winner of the 2019 American Pianists Awards, and a finalist in the 2011 Thelonious Monk International Piano Competition. Cohen's entrepreneurial energies led to his developing "Live From Emmet's Place," a live-streamed "Harlem rent party" that unites a worldwide audience via tens of millions of internet views.
Joining Emmet, will the great tenor saxophonist Houston Person, who has built his reputation as a leader with a series of soulful recordings for Prestige in the 60s. However, for a large part of his career he was best-known for his legendary partnership with the great vocalist, Etta Jones, which lasted over 30 years until her death in 2001. Recently he has performed with vocalist Barbara Morrison, the great Ernie Andrews and in the past has worked with Ernestine Anderson, Della Griffin and Dakota Staton.
Houston's appearances as sideman are legion, and include recordings with Etta Jones, Lena Horne, Lou Rawls, Dakota Staton, Horace Silver, Charles Earland, Joey DeFrancesco, and many others. As a record producer, he has worked with many artists, including Etta Jones, Freddy Cole, Charles Brown, David 'Fathead' Newman, Dakota Staton, and Ernie Andrews. In 1990, his recording with Ron Carter, "Something in Common" (Muse), won the Independent Jazz Record of the Year Award, and he received an Indie Award for his recording, "Why Not?" (Muse). Other awards have included the prestigious Eubie Blake Jazz Award (1982) and the Fred Hampton Scholarship Fund Image Award (1993).
Sunday, Sept 17 at Highmark Stadium – Gates open at 1PM:
Gregory Porter
We'd tell you Gregory Porter is back, but you probably already knew. You probably felt the earth rumbling, announcing the man's bone-deep baritone, or you felt the air change as the warmth of his sound filled the atmosphere like a hug from above. That's because All Rise, his sixth studio album, marks a return to Porter's beloved original songwriting — heart-on-sleeve lyrics imbued with everyday philosophy and real-life detail, set to a stirring mix of jazz, soul, blues, and gospel. Produced by Troy Miller (Laura Mvula, Jamie Cullum, Emili Sandé), the set also represents the evolution of Porter's art to something even more emphatic, emotive, intimate, and universal too. After 2017's Nat King Cole & Me, Porter knew two things: one, he'd bring in an orchestra for his next LP (check), and, two, music is medicine. In the spirit of that latter revelation, All Rise brims with songs about irrepressible love, plus a little protest, because the road to healing is bumpy.
Kurt Elling/Charlie Hunter
Renowned for his singular combination of robust swing and poetic insight, two-time GRAMMY winner Kurt Elling has secured his place among the world's foremost jazz vocalists. The New York Times proclaimed Elling, "the standout male vocalist of our time". Over a twenty-five year career of touring and recording, Elling has won three Prix du Jazz Vocal (France), two German Echo Awards, two Dutch Edison Awards, and has been nominated for a GRAMMY award fifteen times. He has had a 14-year run atop the DownBeat Critics and Readers polls, and has won twelve Jazz Journalists Awards for "Male Vocalist of the Year."
A native of Rhode Island, Charlie Hunter was around guitars at an early age because his mother repaired them for a living. He and his mother and sister lived for several years on a commune in Mendocino County, California, then settled in Berkeley. Hunter attended Berkeley High School and took lessons from rock guitarist Joe Satriani. At eighteen he moved to Paris. He has stated that busking in Paris gave him on the job training. Returning to San Francisco, he played seven-string guitar and organ in Michael Franti's political rap group, The Disposable Heroes of Hiphoprisy. In 1992, they were one of the opening acts for U2's Zoo TV Tour.
José James
You'd be forgiven for previously assuming that José James was a man with something to prove. There was that decade he spent reshaping jazz with the genre-blurring verve of a crate-digging beat guru. And that time he declared his jazz career was over, ditched the bands, and became a solo R&B star. And then there were the last couple years he spent living in Bill Withers' shoes — recording and touring that legendary songbook for the Lean On Me project, a feat as brazen as they come. Now, well, it's not that James is out of mountains to climb, but sometimes you gotta stop to consider the one you've already got under your feet. Thus, the satin-voiced songwriter's latest is No Beginning No End 2, a sequel to his 2013 album that resurrects the bold eclecticism we first fell in love with, while taking us on a journey through both celebration and introspection.
Keyon Harrold and Friends
Award-winning trumpeter, vocalist, songwriter, and producer Keyon Harrold will be touring in support of a new recording on the Concord label, scheduled for release in the Spring of 2023.  This is an outstanding cross over album with vocal contributions from British R&B singer Laura Mvula, and GRAMMY winning musician, producer, and singer-songwriter PJ Morton.
Keyon Harrold first came into the International spotlight for his work as the trumpet voice behind the Grammy winning Don Cheadle film "Miles Ahead", and his critically acclaimed album, "The Musician", (Sony Legacy / Mass Appeal). As a bandleader, he has created a compelling new statement with a riveting mix of jazz, Afrobeat, soul, spoken word, hip-hop, blues, rock and even American folk. As a soloist, his distinctly warm trumpet sound simmers in the middle register; creating drama without aggrandizing, and mesmerizing live audiences with an emotionally charged concert presentation. Wynton Marsalis has stated "Keyon Harrold is the future of the trumpet."
Nicholas Payton
As a leading voice in American popular music, the Grammy Award-winning Nicholas Payton is a multi-instrumentalist, vocalist, composer, producer, arranger, essayist, and social activist who defies musical and artistic categories. All the while, he honors the tradition of what he terms "postmodern New Orleans music," as well as the spirit of Black American Music, of which he states, "There are no fields, per se. There are lineages."
The New Orleans-born Payton has followed his calling since growing up under the tutelage of his parents — acclaimed bassist Walter Payton and Maria Payton, a pianist and vocalist. Already a prodigy before entering the first grade, he began playing trumpet at age four and started performing professionally at age 10. Before the age of 20, he was already in demand by everyone from Danny Barker and Clark Terry to Elvin Jones and Marcus Roberts. Payton released his first album, From this Moment, in 1995 on the famed Verve label. He received his first Grammy nomination in 1997 for the album Doc Cheatham & Nicholas Payton, and for the category of Best Instrumental Solo, which found him winning the award that year.
Somi
Vocalist, composer, and playwright Somi Kakoma was raised between Illinois and Zambia, and is the daughter of immigrants from Uganda and Rwanda. Known in the jazz world simply as 'Somi', The New York Times recently described her as "a virtuosic performer in full command of her instrument and powers." In March 2022, Somi released her 5th studio album Zenzile: The Reimagination of Miriam Makeba, all-star tribute album honoring the great South African artist and activist in commemoration of what would have been the late singer's 90th birthday. The album won an inaugural Jazz Music Award for Best Vocal Performance. As a companion project to the album, Somi also wrote and stars in the critically-acclaimed original musical about Makeba called "Dreaming Zenzile" that toured nationally and Off-Broadway last season. Prior to the Zenzile album, Somi released an unplanned live album called 'Holy Room' featuring the Frankfurt Radio Big Band at the height of the 2020 global lockdown. The album ultimately earned her a 2021 Grammy® nomination for Best Jazz Vocal Album, making her the first African woman ever nominated in any of the Grammy® jazz categories. The album also won an NAACP Image Award for Outstanding Jazz Vocal Album. Her previous studio album Petite Afrique, which also won an NAACP Image Award, tells the story of the vibrant African immigrant community in midst of a rapidly gentrifying Harlem in New York City and was the highly anticipated follow-up to Somi's major label debut, The Lagos Music Salon.
Chelsea Baratz
Described by Urban Music Scene as "consummate, thoughtful and prodigious", saxophonist Chelsea Baratz wields formidable genre-defying sensibilities and songwriting chops that cut at the knees of convention. The music chose the Pittsburgh born-and- raised saxophonist at an early age; out of that Steel City creative fire came an amalgam of influences that molded her signature versatility and musical sensitivities. Chelsea was educated by the elites of modern Pittsburgh jazz royalty, which included Roger Humphries, Dwayne Dolphin, and Sean Jones.
International Jazz Day
A Jazz Journey Around The World
All-Star Global Concert
April 30, 2023
Live Streaming Worldwide
4PM New York | 9PM London | 10PM Paris | Tokyo 5am (May 1)
Herbie Hancock will take viewers on an international tour of sights and sounds showcasing jazz in all its diversity. The concert will feature performances from Beijing, China; Beirut, Lebanon; Casablanca, Morocco; Johannesburg, South Africa; Marondera, Zimbabwe; Paris, France; Rio de Janeiro, Brazil; Vienna, Austria; and Fairbanks, Honolulu, New York, San Francisco and Washington, DC, USA.
The live-streamed concert event will feature performances by some of the world's most accomplished jazz artists, including Cyrille Aimée (France), Ambrose Akinmusire (USA), Thana Alexa (Croatia), John Beasley (USA), Dee Dee Bridgewater (USA), Bill Charlap (USA), Emmet Cohen (USA), Tom Gansch (Austria), Melody Gardot (USA), Christian McBride (USA), Sérgio Mendes (Brazil), Marcus Miller (USA), Thandi Ntuli (South Africa), Philippe Powell (France), Dianne Reeves (USA), Antonio Sánchez (Mexico), Walter Smith III (USA), Somi (Rwanda) and Mike Stern (USA), among others. Renowned Mbira player Musekiwa Chingodza (Zimbabwe) will duet with Oran Etkin (Israel) on baritone clarinet; the Blue Note China Jazz Orchestra joins the Global Concert from Beijing; and JazzWomenAfrica celebrate from Casablanca.. Further information on the 2023 cast is available on 
Jazzday.com
.
Looking back on twelve years of International Jazz Day, Herbie Hancock remarked, "As the world's largest, most inclusive celebration of jazz music, International Jazz Day unites people across the globe. Jazz has always been about expanding boundaries – inspiring musicians toward the future and its infinite possibilities. This year, we are thrilled that the All-Star Global Concert will reflect this expansive identity in a new way, by sharing with our audience a rich palette of sounds on more than a dozen stages in every corner of the planet."
To kick off the International Jazz Day weekend, PBS will air a special on Friday evening, April 28 at 10 pm ET (check your local listings). "International Jazz Day from the United Nations" will feature highlights of the 2022 All-Star Global Concert with performances by Herbie Hancock, David Sanborn, Shemekia Copeland, Gregory Porter, Lizz Wright, José James, Hiromi, Marcus Miller, Ravi Coltrane, Terri Lyne Carrington, Zakir Hussain, Brian Blade, Linda May Han Oh, Joey Alexander and more.
JazzCorner is proud to be part of creating and coordinating the online presence of International Jazz Day and its social media channels.
Lois Gilbert
Managing Director
Pittsburgh International Jazz Festival 2022
Presented by Citizens
Invites You To A
Special Virtual Presentation
Now wherever where you are in the world, on Wed Jan 4, starting at 7PM ET, enjoy highlights of the 2022 Pittsburgh International Jazz Festival online for 24 hours only. Watch performances from:
Stanley Clarke
Ledisi
Samara Joy
Average White Band
Incognito feat. Maysa Leak
Buster Williams
Butcher Brown
Nate Smith + Kinfolk
Chief Adjuah (Christian Scott)
DByrd @ 90 feat Sean Jones, Gary Bartz, Endea Owens and Frank Lacy
plus much more!
Lois Gilbert
Managing Director
2022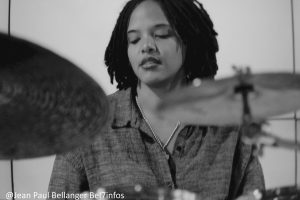 'Come On & Get It'
from
Vocal Provocateur Judith Owen
Celebrating The Music Of The "Unsung Badass" Ladies Of Jazz And Blues
Featuring a Cornucopia of New Orleans' Finest Musicians
Delicious, delightful, bodacious, brave, insightful, seductive and fun – just some of the many adjectives one might use to describe Judith Owen's fascinating and alluring new album, 'Come On & Get It,' set to be released September 16th via London's Twanky Records. The release will be accompanied by select tour dates worldwide including stops in Paris, New York, New Orleans, Los Angeles and London.
Joyful, authentic and empowering, 'Come On & Get It,' the 13th studio album from Judith Owen, sparks a new era with a collection of deliciously catchy songs that were the soundtrack to her childhood. Hidden gems and classics by female jazz & blues artists from the '40s & '50s, including Nellie Lutcher, Blue Lu Barker, Julia Lee, Dinah Washington, Blossom Dearie, Julie London & Peggy Lee. As Owen explains, "I thought they were mischievous, witty, smart & in control… "
Owen, who is originally from Wales in the UK, and now calls New Orleans home, recorded the project with Grammy® Award winning producer John Fischbach at Esplanade Studios in New Orleans (where else could you hear such greasy joy that speaks of Storyville and Burlesque?). 'Come On & Get It' features a stellar cast of musicians including Jason Marsalis, Donald Harrison, Charlie Gabriel, Nicholas Payton, David Torkanowsky, Kevin Louis, Evan Christopher, Ricardo Pascal.
A complete track listing is as follows: "Blossom's Blues," "Satchel Mouth Baby," "I Didn't Like It The First Time," "Tess's Torch Song," "He's A Tramp," "He's A Real Gone Guy," "Big Long Slidin' Thing," "Fine Brown Frame," "Everything I've Got Belongs To You," "Come On & Get It," "Nice Girls Don't Stay For Breakfast," "Why Don't You Do Right," "Snatch And Grab It" and "Long John Blues,"
Lois Gilbert
Managing Director
Grammy® Nominated and
World-Renowned Composer
Patrice Rushen
Premieres New Jazz Work for the Carr Center
Saturday May 21
In-Person and Livestream
JazzCorner® is proud to partner with The Carr Center, the legacy Black arts presenter located in the heart of Detroit's downtown cultural district to bring you the world premiere of Grammy®-nominated composer and multi-instrumentalist Patrice Rushen's commissioned piece, "The Resonate Suite," featuring The Gathering Orchestra Nonet. This is a new jazz work celebrating The Carr Center's 30th Anniversary as part of a special concert on Saturday, May 21, 2022 at 7:30PM ET at Detroit School of Arts, 123 Selden Avenue, Detroit, Michigan 48201 in-person and livestreamed worldwide.
This highly anticipated live show will be the culmination of The Carr Center's Gathering Orchestra Residency, where Rushen – who is the 2022 Artist in Residence – spends one week with the Center's own The Gathering Orchestra Nonet, directed by Rodney Whitaker. "The Resonate Suite" is composed for three saxophones, trumpet, trombone, piano, drums, bass, and guitar, and features three movements, representing three decades. The new piece will be part of a longer program of jazz works performed by the nine-piece ensemble.
The Gathering Residency is a two-year fellowship program at the Carr Center, under the direction of Whitaker, renowned bassist, a former member of Jazz at Lincoln Center Orchestra with Wynton Marsalis and the Carr Center Resident Artist. The program offers young musicians ages 18 to 28 the opportunity to rehearse and perform with professional mentors on standards, large ensemble classics, new music, and their original compositions. The fellowship has been downsized to nine musicians during the pandemic; as a result, the 2021-22 cohort performed its first international program virtually.
Rushen's new work was commissioned as part of Resonate, a multi-year collaboration lead by Detroit Chamber Winds and Strings and the Carr Center that explores the African Diaspora through the lens of contemporary American chamber music.
Lois Gilbert
Managing Director
12th ANNUAL PITTSBURGH INTERNATIONAL JAZZ FESTIVAL
SEPTEMBER 16-18, 2022
featuring
Ron Carter • Ledisi • Stanley Clarke
Incognito feat. Maysa Leak • Samara Joy • Buster Williams • Average White Band • Orrin Evans • Melissa Aldana •
Chief Adjuah (formerly Christian Scott) • Aymée Nuviola and Gonzalo Rubalcaba • Laurin Talese • Nate Smith •
Dan Wilson • Vanisha Gould
JazzCorner™ is proud to partner with the Pittsburgh International Jazz Festival (PIJF) presented by Citizens Bank for the 12th consecutive year. Taking place live, in-person, from September 16-18, 2022, the 12th annual festival lineup includes the most recorded bassist in history, multi-Grammy winner Ron Carter; jazz fusion pioneer Stanley Clarke; soul funk icons the Average White Band; award-winning vocalist and current phenom, Samara Joy; vocal storyteller and stylist Vanisha Gould; award-winning pianist Orrin Evans; innovator and cultural interpreter, trumpeter, Chief Adjuah (formerly Christian Scott); UK-based acid jazz favorites Incognito featuring Maysa Leak, and many others, performing at August Wilson African American Culture Center (AWAACC) (980 Liberty Avenue) and the Highmark Stadium (510 W. Station Square Drive) over the September 16-18 weekend. The Pittsburgh International Jazz Festival is curated by Janis Burley Wilson, AWAACC President & CEO and Artistic Director, who created the festival in 2011 and has built it into a signature program of the Center as well as an international tourism event for Pittsburgh.
Ron Carter Foursight Quartet will kick off the festival on Friday, September 16 at the AWAACC with the always delightful A Taste of Jazz; a sampling of the some of the best cuisines Pittsburgh has to offer.
Ron Carter Foursight Quartet
Ron Carter is among the most original, prolific, and influential bassists in jazz. He has recorded over 2,200 albums; a Guinness world record. Over his 60-year career, he has recorded with the greatest of jazz greats. From 1963 to 1968, he was a member of the acclaimed Miles Davis Quintet. After leaving the Quintet, his prolific 50-year freelance career has spanned vastly different music genres. He is also an author, educator, film scorer, and multiple award-winner, including three Grammy® Awards including this year's Best Jazz Instrumental album for "Skyline" with .Jack DeJohnette, and Gonzalo Rubalcaba.
Stanley Clarke N 4EVER
Four-time Grammy® Award winner, Stanley Clarke's bass-playing, both on acoustic and electric bass, has made him one of the most influential players in modern jazz history. In addition to his solo career, Clarke, as a founding member of the legendary jazz-rock fusion band Return to Forever, has helped redefine the sound of jazz over the last 50 years. This year, Stanley Clarke was named a National Endowment for the Arts Jazz Master, the highest award present to a Jazz artist in the United States. In addition, as part of his strong belief in giving back, he established the Stanley Clarke Foundation, a charitable organization which awards scholarships to talented young musicians each year.
Ledisi
2021 Grammy® winner Ledisi is a fourteen-time Grammy nominated vocalist. Over her career she's garnered three Soul Train Music awards, an NAACP Theater Award and thirteen NAACP Image Award nominations. Most recently, Ledisi received two LA Alliance Ovation Award nominations, one for Best Featured Actress in a Musical. Born in New Orleans and raised in Oakland, CA, she has truly earned a place in the pantheon of the greatest singers of her generation. Her latest release earned her another Grammy® nomination; "Ledisi Sings Nina." This year. Ledisi landed the starring role in the film "Remember Me: The Story of Mahalia Jackson." She is also set to portray Gladys Knight in the long-awaited film based on Neil Bogart's career, "Spinning Gold," the story of Casablanca Records.
Incognito feat. Maysa Leak
Incognito is an acid jazz project rooted in the Brit-funk scene. Led by Jean-Paul "Bluey" Maunick, a producer, instrumentalist, songwriter, and arranger who has guided an ever-changing lineup since 1979. The group appeared to be a one-and-done deal after "Jazz Funk" (1981) but returned early the next decade to record and perform at a steady rate, continually refining their feel-good hybrid sound with Jocelyn Brown, Maysa Leak, and Tony Momrelle among an assortment of featured and longer- term vocalists. Their devotion to modernizing '70s soul, funk, disco, and crossover jazz providing a large following in the U.S.. We are looking forward to their reunion with Maysa Leak.
It was during an over-the-telephone audition in the early 1990s that Maysa became a member of Incognito and, in 1992, she relocated to London and recorded Tribes, Vibes & Scribes, featuring the hit single "Don't You Worry 'Bout A Thing." She has a thriving solo career as well and recipient of many awards for her work, including Soul Train's first Centric Award in 2009, and her first Grammy® nomination for Best Traditional R&B Performance for her remake of Nancy Wilson's "Quiet Fire." She recently released her 14th solo album.
Samara Joy feat Pasquale Grasso Trio
Following her 2019 Sarah Vaughan International Jazz Vocal Competition win, Samara Joy released her debut album "Samara Joy" and has seen her career flourish, performing on "The Today Show" with Hoda and Jenna and at Jazz at Lincoln Center's Dizzy's Club. As one of America's most promising young vocalists, the 22-year-old Bronx native and recent SUNY Purchase graduate puts her spin on jazz standards from the Great American Songbook.
Chief Adjuah (formerly Christian Scott)
Chief Adjuah is a two-time Edison Award-winning and five-time Grammy® Award nominated musician, composer, and producer. Adjuah has released twelve critically acclaimed studio recordings, three live albums and one greatest hits collection. According to NPR, Adjuah "ushers in new era of jazz." He has been heralded by JazzTimes Magazine as "Jazz's young style God." Adjuah is known for developing the harmonic convention known as the "forecasting cell" and for his use of an un-voiced tone in his playing, emphasizing breath over vibration at the mouthpiece.
Melissa Aldana
Grammy® nominated saxophonist and composer Melissa Aldana recently released "12 Stars," her debut album as a leader for the legendary Blue Note Records. At 33, the Brooklyn-based tenor player from Santiago, Chile has garnered international recognition for her visionary work as a band leader, as well as her deeply meditative interpretation of language and vocabulary.
Aymée Nuviola and Gonzalo Rubalcaba
Aymée Nuviola is a Grammy® and Latin Grammy® winning singer, pianist, composer, and actress. As one of the finest timba artists — a furious brand of Afro-Cuban dance music — Nuviola is regarded globally for her cross-genre diversity and her powerful singing voice. While her tunes are rooted in Latin jazz, timba, son, guaguancó, guaracha, and charanga — all decorated with urban electronic sounds — she delivers these styles in unique juxtapositions as steamy boleros, tangos, rhumbas, bossa nova, and occasionally rock and even classical music.
The multi-Grammy® winner, pianist and composer Gonzalo Rubalcaba was already a young phenom with a budding career in his native Cuba when he was discovered by Dizzy Gillespie in 1985. Since Piano & Keyboard Magazine selected him in 1999 as one of the great pianists of the 20th century, alongside figures such as Glenn Gould, Martha Argerich and Bill Evans, Rubacala has won three Grammys® and two Latin Grammys®, and has established himself as a creative force in the jazz world. His latest Grammy® came this year for "Skyline," along with Ron Carter and Jack DeJohnette for the Best Jazz Instrumental Album.
Vanisha Gould
Since coming to New York City a few years ago, Vanisha Gould has become an important young voice on the New York jazz scene, where she's graced the stages of Dizzy's Club at Jazz at Lincoln Center, Smalls, The Jazz Gallery, and other esteemed New York City venues. She's also toured internationally and recently released an album entitled In 'Her Words,' a collaborative open-hearted glimpse into the inner lives of women.
Orrin Evans Trio
For more than two decades, pianist Orrin Evans has made an art form of the unexpected. With more than 25 albums to his credit without ever relying on the support of a major label, Evans has become the model of a fiercely independent artist who's made a habit of rattling the jazz world's confining cages. He delights in daring fellow musicians to take bold risks, whether in mutable small group settings or his raucous Captain Black Big Band. As an inventive collaborator, his projects range from the collective trio Tarbaby to the guitar/piano duo project Eubanks-Evans-Experience, and Brazilian project Terreno Comum.
Buster Williams and Something More
Buster Williams is a prodigious artist who has played, recorded and collaborated with jazz giants such as Art Blakey, Betty Carter, Carmen McRae, Chet Baker, Chick Corea, Dexter Gordon, Jimmy Heath, Branford Marsalis, Wynton Marsalis, Sonny Stitt, Herbie Hancock, and so many more. He has appeared as well as composed for film. No signs of slowing down, Williams continues to tour as a leader as well as a featured and prestigious sideman.
Dan Wilson
Growing up in Akron, Ohio, Dan Wilson spent the majority of his youth within the church community, where his musical path began. Traces of his major guitar influences – including Wes Montgomery, Charlie Christian, Joe Pass, and George Benson to name a few – can be discerned through his playing, but his musical identity has been shaped by everything from gospel and blues to traditional jazz, hip-hop and horn players like Sonny Rollins and Joe Henderson. After graduating from Hiram College, Wilson made his recording debut with pianist Joe McBride and performed to worldwide acclaim with Joey DeFrancesco and Christian McBride's Tip City, eventually recording his debut as a leader "To Whom It May Concern." McBride produced Wilson's 2021 release "Vessels of Wood and Earth" for his imprint Brother Mister Productions through Mack Avenue Music Group. Dan is the recipient of the Letter One Rising Jazz Star Award.
Average White Band
AWB are widely regarded as one of the best soul and funk bands in the history of music. Though perhaps best known for their timeless instrumental mega-hit 'Pick Up the Pieces' the band's strength lay in their consistently accomplished songwriting, stretching across several gold selling albums and multi-Grammy nominations for the legendary Atlantic Records. Somewhat incongruously, given their Scottish roots, the six pieces took the influences of their R&B heroes – people like Marvin Gaye, James Brown, Donny Hathaway and others – and developed their own 'authentic' sound which was eagerly adopted by audiences around the world.
Nate Smith and KINFOLK
Nate Smith is a drummer, composer, and producer from Chesapeake, Virginia. His visceral, instinctive, and deep-rooted style of drumming has led to three Grammy nominations and work with esteemed artists, including: Pat Metheny, Dave Holland, Brittany Howard, Van Hunt, The Fearless Flyers, Norah Jones, and Somi. Smith fuses his original compositions with an eclectic mix of music, including everything from jazz to R&B to hip-hop to pop. His latest album, "Kinfolk 2: See The Birds" (released September 2021 on Edition Records) is the highly anticipated follow up to his 2017 Grammy Award nominated album, "Kinfolk: Postcards From Everywhere." In recent years, Smith's viral videos have been viewed by millions of people, underscoring his popularity as one of the most influential drummers of his generation.
Laurin Talese
Laurin Talese's debut album, "Gorgeous Chaos," was released in 2016 and charted at 14 on Billboard. In 2018, Talese won the Sarah Vaughan International Jazz Vocal competition, and the following year she made her debut at the Newport Jazz Festival. In 2019, Talese represented the United States as a cultural ambassador with American Music Abroad – an initiative of the U.S. Department of State's Bureau of Educational and Cultural Affairs, and the following year, Talese was awarded the New Jazz Works grant funded by the Doris Duke Charitable Foundation. Laurin's latest project, Museum of Living Stories premiered on live format at the Kennedy Center and Kimmel Cultural Campus in February 2022.
Lois Gilbert
Managing Director
NORAH JONES & CHRISTIAN MCBRIDE
In-Person Intimate Concert + Livestream Worldwide
Feb 28, 2022
Fundraiser for Jazz House Kids
On Monday, February 28, 2022, RALPH PUCCI International presents its 6th Annual JAZZ SET: "The Lowdown: Conversations with Christian®," a spectacular evening of concert and conversation with two music titans.
This year's JAZZ SET fundraiser for Jazz House Kids brings together for the first time two international music luminaries for one night only: global phenomenon NORAH JONES, 12x-platinum album singer/songwriter with an armload of GRAMMY®s and awards, with one of the today's most omnipresent figures in jazz CHRISTIAN McBRIDE, virtuosic bassist, 7-time GRAMMY® winner and Artistic Director of the Newport Jazz Festival. Big fans of each other's work and stellar careers, Jones and McBride will deliver a once-in-a-lifetime evening full of surprises and tremendous good vibes as they perform, tell stories about life in the music business' fast lane, and share their creative and personal philosophies.
Join us in the intimate setting of the New York City showroom of RALPH PUCCI International at 44 West 18th St,, New York, NY 10011; a special space filled with limited-edition designs, from furniture to lighting to art. This is the sixth year Ralph Pucci has partnered with Jazz House Kids and its Artistic Director Christian McBride to turn the New York luxury furniture design gallery into a world-class jazz club. McBride's past special guests have included Wynton Marsalis, Diana Krall, Laurie Anderson, John Pizzarelli and Esperanza Spalding.
Following an exclusive champagne and hors d'oeuvres reception, Norah Jones and Christian McBride will take the stage for The Lowdown: Conversations with Christian®. The evening's performance and casual conversation format mirrors the SiriusXM Real Jazz series that McBride hosts and produces.
VIP packages start at $500. COVID protocols including required booster shot and testing will be strictly followed by everyone on site. Also available are Virtual Backstage Private Access tickets and post broadcast tickets.
Lois Gilbert
Managing Director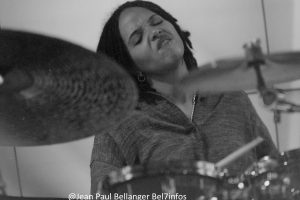 2021