JEFF SCOTT SOTO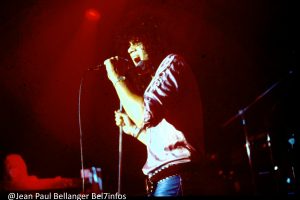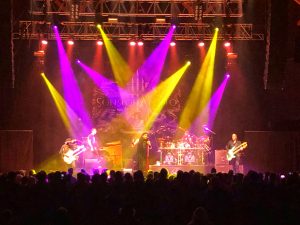 2022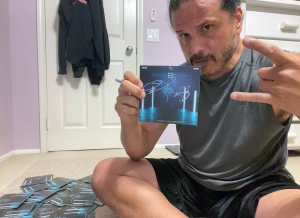 Signing the inserts for the Ellefson-Soto "Vacation in The Underworld" CD bundles! These are going fast, so if you want one, make sure to pre-order your copy while there is still time!
After much anticipation, we will be back on tour with the return of The Ghosts of Christmas Eve: The Best of TSO and More! We are excited to see you live and in person, celebrating the rock holiday tradition we all know and love.
Looking forward to seeing you all again for our holiday tradition, tickets on sale now…below are the dates I will be part of.
11/16/2022 Wednesday Council Bluffs
11/17/2022 Thursday Wichita
11/19/2022 Saturday Denver
11/20/2022 Sunday Colorado Springs
11/22/2022 Tuesday Salt Lake City
1/25/2022 Friday Spokane
11/26/2022 Saturday Seattle
11/27/2022 Sunday Eugene
11/28/2022 Monday Portland
12/1/2022 Thursday Fresno
12/2/2022 Friday Sacramento
12/3/2022 Saturday Ontario
12/4/2022 Sunday Phoenix
12/7/2022 Wednesday Austin
12/8/2022 Thursday Oklahoma City
12/9/2022 Friday Little Rock
12/10/2022 Saturday St Louis
12/11/2022 Sunday Indianapolis
12/14/2022 Wednesday Nashville
12/15/2022 Thursday Birmingham
12/16/2022 Friday Jacksonville
12/17/2022 Saturday Orlando
12/18/2022 Sunday Tampa
12/21/2022 Wednesday Chicago
12/22/2022 Thursday Milwaukee
12/23/2022 Friday St Paul
12/26/2022 Monday Kansas City
12/28/2022 Wednesday Dallas
12/29/2022 Thursday Houston
12/30/2022 Friday San Antonio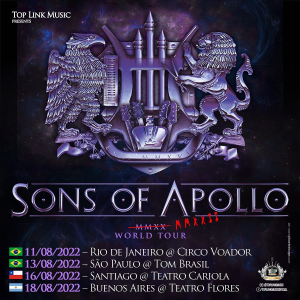 2021
new records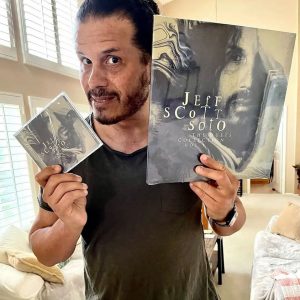 Here we go again, I do hope these dates will stick!!
Repost from @sonsofapollo1
•
Well the Sons Of Apollo MMXX South American tour dates were initially moved to MMXXI and have now been rescheduled for MMXXII! Hopefully 3rd times the charm and we'll see all you great fans in Jan 2022!
@mikeportnoy @dereksherinianofficial @jeffscottsotoofficial @bumblefoot @billysheehanonbass
@toplinkmusic
I've been yapping and hinting about what I have been working on (amongst MANY other things) the past 2 months…and now I can finally tell what it is.
With all of this lock-down-time we've all been graciously handed (sarcasm),
Frontiers
and I came up with an idea that I think you're gonna love! I am now finishing a new album of JSS 'career' songs that most of you know already throughout my life but as a twist, I have invited other singers/brothers into it as a DUETS smorgasbord, in fact the album will be called "Jeff Scott Soto – The Duets Collection Vol. 1".
Wanna know the songlist and invitees? Sure, why not, here you go:
01- Livin' The Life (ROCK STAR) with Erik Martensson (Eclipse/W.E.T.)
02- Don't Let It End (YNGWIE MALMSTEEN) – with Dino Jelusick (Animal Drive)
03- Mysterious (TALISMAN) – with Eric Martin (Mr. Big)
04- Believe in Me (JSS) – with Nathan James (Inglorious)
05- Coming Home (SOUL SIRKUS) – with Deen Castronovo (Journey, Bad English)
06- I'll Be Waiting (TALISMAN) – with Alirio Netto (Shaman, Queen Extravaganza)
07- Callin' All Girls (EYES) – with Russell Allen (Symphony X)
08- Colour My XTC (TALISMAN) – with Renan Zonta (Electric Mob)
09- Warrior (AXEL RUDI PELL) – with Johnny Gioeli (Hardline, Axel Rudi Pell)
10- Holding On (JSS) – with BJ (SOTO, Spektra)
11- Again 2 B Found (HUMANIMAL) – with Mats Leven (Candlemass)
It was a DREAM to cast these voices and I am so amped for you to hear the results…I believe we're releasing in the Fall this year but are on the home stretch of the mixes as I type this!
2020
Surprise!
Jeff Scott Soto
has released a new live album, "Live At Frontiers Rock Festival 2019" on all digital platforms. Today marks the one year anniversary of the performance captured in Milan, Italy on April 27, 2019 at the Frontiers Rock Festival. Stream or download it HERE: https://orcd.co/loudlivemilan Listen to a performance of 'Eyes Of Love' HERE: https://youtu.be/pg300svqaC8
The performance will be released later this year in physical format as a bonus disc on Jeff…
Afficher la suite