SUNSET SUNSIDE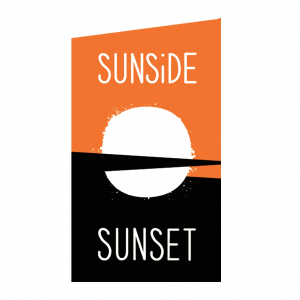 2022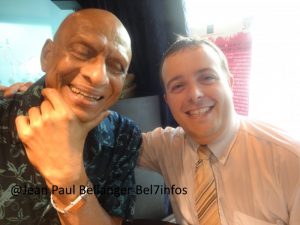 Friends in Paris
We will be at the Sunside this Sunday (June 5, concert at 21.00 CEST) with a truly special quintet: it's an honour to share the stage with the great Don Menza (ts – 86 years young!!!), Joe Magnarelli (tp), Olivier Hutman (p) and Stephan Kurmann (b)
Come by when you are in the area, hope so see you!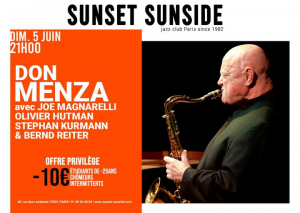 Hello à toutes et tous, concert de sortie de mon dernier album solo "by oneself" au Sunset/Sunside Jazz-Club le jeudi 9 juin prochain à 19h30, un seul set de 1h15. Possibilité de réserver en ligne avec le code Promo ci-joint. Au plaisir de vous y retrouver
.
L'album est toujours disponible sous format numérique ou en pré-commande au format physique sur le site Bandcamp.
SAMEDI 26 MARS 2022 DE 20:00 À 23:00
Brazilian Landscapes – Mario Bakuna Band – Live in Paris/France
www.sunset-sunside.com/2022/3/artiste/3712/8168
Public

 

Tout le monde (avec ou sans compte Facebook)
Brazilian Landscapes
Mario Bakuna Band
Featuring:
Mario Bakuna on Acoustic Guitar, Vocal Trumpet and Vocal.
Gerson Saeki on Double Bass
Luiz Augusto Cavani on Drums
After a very successful season performing at international festivals and prestigious music venues in Europe, Africa and Brazil, promoting his previous album Where Rio de Janeiro Meets Bahia, Mario Bakuna's latest release is Brazilian Landscapes.
Conceived by Mario Bakuna, Brazilian Landscapes features new arrangements of material by great composers such as Emilio Santiago, Marcos Valle, Claudio Bertrami, Rique Pantoja, Gilberto Gil, Djavan, João Bosco, Arismar do Espirito Santo, and the 'forrozeiros' Dominguinhos and Luiz Gonzaga.
Brazilian Landscapes is a tribute to the culture and memory of Brazilian people and it's the result of years of inspiration Mario Bakuna drew upon while travelling through Brazil, experiencing its rhythmic and harmonic richness.
From the arid landscape in the northeast that's brought to the chorus of songs of Forró, Baião and Xaxado, to the African influence found in Ijexá, the popularity of Samba and the sophistication of Bossa Nova, Mario and his musicians celebrate the most musically rich territory on Earth.
Mario Bakuna is a London-based Brazilian composer, arranger, singer and guitar player, with twenty years of professional experience. A graduate of the Free University of Music in Sao Paulo, Brazil, he studied with musicians such as Olmir Stocker, Roberto Sion and Roberto Bomilcar (pianist who played with Frank Sinatra during his visit to Brazil). In Brasil, Mario Bakuna has played alongside the trombonist Itacir Bocato, guitarist Renato Consorte, and pianist Nelson Aires, just to name a few.
His study focuses on the development of a music repertoire inspired by the greats of Afro-Brazilian Music, Samba, Jazz and Bossa Nova. In addition to developing new arrangements of music by enshrined Brazilian artists as Tom Jobim, Dorival Caymmi, Paulo Moura, and João Donato, in recent years he has been working on reinterpretations of Samba Jazz – musical genre that emerged in Rio de Janeiro in the 1950s and was led by musicians like Luiz Eça, Tamba Trio, and Edson Machado. Their repertoire was based on Brazilian Standards with more sophisticated harmonies inspired by the Post-Bossa Nova movement.
He travelled to Europe to expand his knowledge and skills and since settling in London has performed alongside musicians such as Jean Toussaint, Liam Noble, Ricardo dos Santos, Edmundo Carneiro, Cacau Queiroz, Alain Jean Marie, Dudu Penz, and Filó Machado.
Voir moins
2021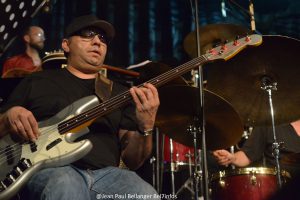 Biréli LAGRENE – Carte Blanche 40 ANS DU SUNSET
Featuring André CHARLIER & Benoit SOURISSE
JEUDI 27 JANVIER 2022 / 19H30 / Sunset rue des Lombards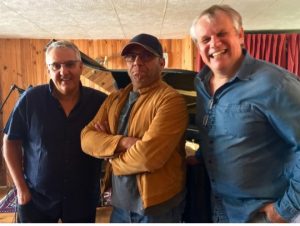 2021
Cela fait déjà presque 6 mois que "Let It Shine"est sorti (que le temps passe vite !!!) et nous sommes plus qu'impatients de venir présenter ce nouvel album sur scène chez nous, à Paris !
On vous donne rendez-vous les 22 et 23 octobre au
Sunset Sunside
pour 2 concerts exceptionnels, où nous vous jouerons les titres du nouvel album, mais pas que…
Pensez à réserver vos places !
Let It Shine !!
Back in Paris after a great week of concerts at the Bird's Eye Jazz Club in Basel
Now getting ready for the French part of the tour, starting tomorrow and Wednesday at the Sunside in Paris with Joe Magnarelli (tp), Don Braden (ts), Rik van den Bergh (bs), Olivier Hutman (p) and Fabien Marcoz (b)! See below for the schedule and more info, hope to see you around!
August 27: Festival des Vents, Morières-les-Avignon (FRA) + Mike Cheret (ts) & José Caparros (tp),
www.festivaldesvents.com