TRIBUTE to RONNIE JAMES DIO
Beautiful digital painting of Ronnie! It is so great to see these tributes to Ronnie that fans keep sharing online. Thank you for sharing your art! #DioCancerFund http://DioCancerFund.org 
The DIO Returns tour is coming to a city near you! Visit http://RonnieJamesDio.com  for tickets and tour dates!
CEO of hologram production company Eyellusion: Ronnie James Dio Hologram 'Looks And Feels "
Fifth Annual RIDE FOR RONNIE Motorcycle Ride & Concert Raises $46,000 for Ronnie James Dio Stand Up…
Just enough cloud cover on Sunday, May 5 made for a gorgeous Southern California day for the … plus
nationalrockreview.com
Tickets on sale TODAY!
Eyellusion Presents the DIO RETURNS U.S. Tour 2019, Featuring the DIO Band and Special Guest Vocalists.
Ronnie James Dio Hologram Performing Live + Tim "Ripper" Owens and Oni Logan as Guest Vocalists
Celebrating the Music and Legacy of Ronnie James Dio!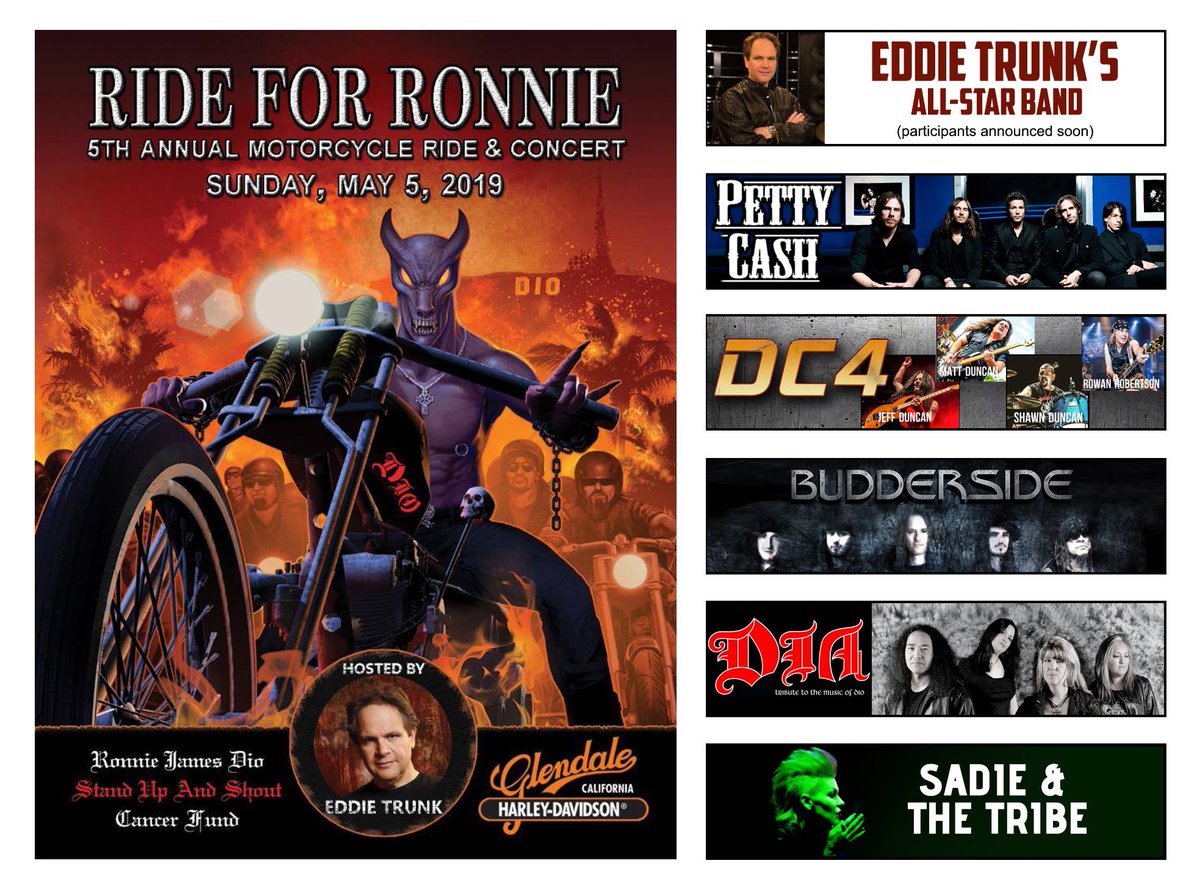 https://www.youtube.com/watch?v=E7S-Fe9pS90&feature=share