CURTIS LOEW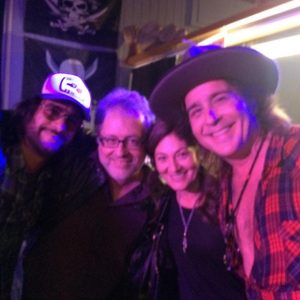 This Hour Of The Day (Ruben Minuto)
https://youtu.be/g41MepdkM3Q
"THE LARSEN'S SESSIONS – Live in studio" New album by RUBEN MINUTO – "The STRANGEly born in Italy American GUY" Check it out on BANDCAMP!
https://deltapromotion.bandcamp.com/album/the-larsens-sessions-live-in-studio
Discover this talented Italian singer, guitarist, songwriter with 30+ years experience on the music scene in Italy, Europe, U.S. (also as side musician with several International Blues and Americana artists): he made his appearance both at Chicago Blues Festival and Owensboro Bluegrass Festival, all main bluegrass and Old Time Music events in Europe, also at U.S. Army Fest in Naples 2 years followed with his Lynyrd Skynyrd Tribute Band. * "The most American among Italian artists or perhaps the most Italian among American ones …" [Mescalina] * "Ruben Minuto is The Music!" [Steve Arvey] * "Ruben Minuto is a talented musician, he possesses an extraordinary artistic sensibility and, something more important, he is one of those who has done the rank with conviction and enormous passion. " [Roots Highway] "Think Of Paradise" songs track teaser
https://youtu.be/0_gvUjfiY90
Ruben Minuto pics
https://photos.app.goo.gl/DjFqGhLvrbhYckgJ8
WE REALLY HOPE YOU LIKE RUBEN'S MUSIC… Here a couple of songs more from Molly And Tenbrooks (trad. bluegrass revisited)
https://youtu.be/9phk2OhGDnc2
Jimmy Two Steps (Ruben Minuto)
https://youtu.be/ifWinP72auA
High Heel Shoes (Ruben Minuto)
https://youtu.be/OTzl-01nCIE
Review on Ruben "Think Of Paradise" by ROAD TO JACKSONVILLE.
HIGH HEEL SHOES ( R. MINUTO )