March 31, 2014To: Listings/Critics/Features
From: Jazz Promo Services
Press Contact: Jim Eigo, jim@jazzpromoservices.com
www.jazzpromoservices.com
Yolanda Duke & Arturo Sandoval
"Contigo En La Distancia" –New Single-
Produced, Arranged and Performed
by Arturo Sandoval
Listen Now On 
Souncloud
Graciously dedicated to the loving memory of
The King of Latin Music Tito Puente.
A gift from Yolanda & Arturo, to honor
Tito's 91st birthday on
April 20th 2014.

Duke certainly holds a strong connection with the Latin music's history, but she also looks into the future by connecting with another Latin Jazz giant, Arturo Sandoval.  The two musicians tackle a Cuban standard, the timeless song "Contigo En La Distancia," written by César Portillo de la Luz and loved around the world for its lush harmony, gorgeous melody, and potent lyrics.

From the introductory trumpet flurry to a closing statement that pushes notes into the stratosphere, Sandoval approaches the song with a warm embrace, reflective of his close connection to the music.  In fact, Sandoval puts a major mark on the song by creating the arrangement and playing all of the different instruments on the track.
Sandoval's complete musicianship brings out the best in Duke, helping her deliver an impassioned performance, full of powerful dynamic range, subtle nuance, and personal interpretation.  There's some reciprocal inspiration here as Duke captures with her vocal's rich tone and wide vibrato Sandoval's lyrical trumpet solo that connects the different pieces of the melody in an elegant fashion.
Between Sandoval and Duke, you've got two musicians who understand the history of Latin Jazz and hopefully their continued collaboration will help open new ground to move it into the future.

Release date: April 1st, 2014
Available on iTunes and Amazon
Contact

Yolanda Duke
Latin Jazz Stars
www.yolandaduke.com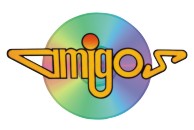 Amigos Music Co.
81 Pondfield Rd. 333
Bronxville NY 10708
Cell 1+(646)201-2442
AndyG@YolandaDuke.com
April 1, 2014

To: Listings/Critics/Features
From: Jazz Promo Services
Press Contact: Jim Eigo, jim@jazzpromoservices.com
www.jazzpromoservices.com
Eddie Allen
New CD
"PUSH"
+ Live Appearance @
Jazz Vespers
St. Albans Congregational Church

Eddie Allen & PUSH

Saturday, May 3rd

 5 – 6:30pm.

Jazz Vespers

St. Albans Congregational Church

172-17 Linden Blvd.

St. Albans NY 11434

718-657-8282

Featuring

Eddie Allen – trumpet

Kenny Davis – acoustic bass

EJ Strickland – drums

Misha Tsiganov – keyboard

Tadataka Unno – piano

Mark Williams – trombone

tba –  tenor sax

Push is an album filled with the best kind of jazz, the kind you want to hear over and over again.
– Jack Goodstein Blogcritics
Eddie Allen  "PUSH"  (Edjalen Music EM 505) Street Date April 7, 2014
Eddie Allen – TRUMPET, Keith Loftis – TENOR SAX, Dion Tucker – TROMBONE,Misha Tsiganov – KEYBOARDS, Mark Soskin – PIANO, Kenny Davis – ACOUSTIC BASS,
E.J. Strickland – DRUMS
Track listing, track times and composer:

1. NAKIA ……………………………………8:18

2. SACRED GROUND …………………… 6:28

3. CARESS …………………………………6:31

4. HILLSIDE STRUT ……………………… 6:03

5. WHO CAN I TURN TO? ……………… 7:37

6. WHISPERS IN THE DARK …………… 6:09

7. WITH OPEN ARMS …………………… 4:41

8. EVE DECEIVED …………………………4:55

9. PUSH …………………………………… 5:45
All compositions by Eddie Allen, except "Who Can I Turn To?" by Anthony Newley
Musicians Names + Instruments:

Eddie Allen – TRUMPET

Keith Loftis – TENOR SAX

Dion Tucker – TROMBONE

Misha Tsiganov – KEYBOARDS

Mark Soskin – PIANO

Kenny Davis – ACOUSTIC BASS

E.J. Strickland – DRUMS
Artists Home Market: New York City
The goal of this project was simply to create some good, "fun to listen to" music. One way of doing this is to work with excellent musicians.
Another, for me, is to combine various styles that feels good to play. I had the pleasure of doing both. Hopefully the listener will enjoy what I was hearing in my head."
Trumpeter, composer, arranger, author, educator,… Eddie Allen is one of the more versatile musicians on the New York scene. He's called upon to play everything from jazz (big band as well as small ensembles) to R & B/pop to latin to symphonic to Broadway and everything in

between. He studied music, theory and arranging at the Wisconsin Conservatory of Music in Milwaukee and the University of Wisconsin in Green Bay before moving to the east coast. He then attended William Paterson University of New Jersey where he received a Bachelor of

Music degree.

Available on CDBaby
Since his arrival on the New York scene he's worked with such jazz greats as; Art Blakey, Joe Henderson, Randy Weston, Dizzy Gillespie, Frank Foster, Billy Harper, Henry Threadgill, Bobby Watson, Jon Faddis, Benny Carter, Panama Francis and Steve Turre.
He has recorded and performed with, as well as composed for; Louis Hayes, Lester Bowie, Etta Jones & Houston Person, Mongo Santamaria, Chico Freeman, Charli Persip, Vanessa Rubin and Muhal Richard Abrams.
He currently leads a jazz quartet, a jazz quintet, an Afro-Cuban/Brasilian group called Salongo and a 16-piece big band called the Eddie Allen Aggregation. He continues to work as a free-lance musician, an educator and clinician.
—Derek Taylor, Master of a Small House

Eddie Allen performs and records on SHURE microphones, Phaeton Musical Instruments and uses ZOOM Electronics.
For Interviews, photos and preview copies of the new CD Contact:
Jim Eigo
Jazz Promo Services
272 State Route 94 South #1
Warwick, NY 10990-3363
Ph: 845-986-1677 / Fax: 845-986-1699
Cell / text: 917-755-8960
Skype: jazzpromo
jim@jazzpromoservices.com
www.jazzpromoservices.com
"Specializing in Media Campaigns for the music community, artists, labels, venues and events."