JIMI HENDRIX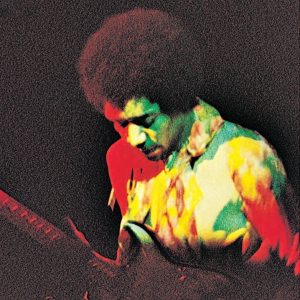 'Scuse Me…

While I check out the new Jimi Hendrix merch store
The Thread Shop in partnership with Authentic Hendrix LLC and Experience Hendrix L.L.C., have launched an online Jimi Hendrix store, offering exclusive, authorized merchandise of the legendary artist worldwide.

The new Jimi Hendrix online store offers unique merchandise—including clothing, accessories, and collectibles—in a fresh Hendrix-specific product line. The product line includes a curated assortment of hoodies, t-shirts, accessories and an army jacket, all which pay homage to the innovative style of one of the most creative musicians of all time.

This is the first official drop with many more to follow….
50th Anniversary of Jimi's Final Seattle Concert
On July 26, 1970, Jimi Hendrix returned to Seattle to perform what would become his final hometown performance.  To mark the 50th Anniversary of the Sicks' Stadium performance, we take a look back at this rain soaked outdoor concert experience and speak with family, fans, and associates who were there.
Live Concert Experience
Every summer millions of people around the globe look forward to outdoor concerts and music festivals.  With live music taking a more virtual tone this summer, we're taking a look back at some of Jimi Hendrix's most celebrated outdoor concert experiences that are available as film and music releases..