ROBBEN FORD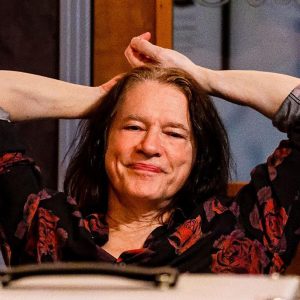 2022
Bonjour from Normandy! 
Hope everyone is having a pleasant enough summer. Paris has had some lovely weather after a hot spell that kept us in. The last couple of weeks have been all about preparing for a very busy July. Writing this now from Normandy where I will be playing the Archeo Jazz Fest tonight.
We had a great trip to Australia in May. Andy Hess, Doug Belote, Jovan Quallo and I played six shows "down-under" and had the pleasure of spending four days in Melbourne. I must say, that city feels so good to me: super chill, super green and on coastal Australia. A rejuvenating place for me.
It was great to see everyone – thanks for coming out.
I'm off to the US on the 8th to begin a west coast tour starting in San Diego. As a guest with "Steely Dan Jazz", I'll be happy to reconnect with the music director, an old friend and mentor, Tom Scott. We met when I was invited to join the LA Express, the band that recorded and toured with Joni Mitchell in 1974, which was an incredible learning platform for me, as well as giving a big boost to my career as a young guitarist. I learned a lot from Tom.

From there I'll go up to Portland, Vancouver and Seattle with my own group. (All of the dates can be found on my TOUR page.) Be great to see you if you can make it out for any of the shows.
"I joined the Dojo 6 months ago, looking to spice up my playing and broaden my knowledge. Well, it has done that and much more! The content on the site it excellent and Robben's approach to teaching and sharing his knowledge is outstanding. It's already changed the way I play and see the fretboard. The Zoom chats are great. For any guitar player who is looking to improve, being able to listen to and speak with the one of the greatest electric blues guitar players is invaluable. And way too much fun!"
~ Brian
We've decided to offer a song writing course on the Dojo, beginning the second week of July.

A lot of people have been requesting this and it is a favorite subject for me as well. The first offering will focus on a recent session I did for a gentleman who hired me to co-write three songs with him and produce the tracks here in Paris. (He's from Dubai.)

Producing the tracks was easy. Writing lyrics for three songs in a couple of days was the challenge! I'm happy to say that things turned out very well and I start the course discussing one of the songs in developement called, "Make My Own Weather".
Deep Grooves: Modern Blues
(Pre-Order)

How To Craft Guitar Solos & Rhythm Parts for Modern Blues
PRE-ORDER – SUBSCRIBERS ONLY:
20% OFF my latest TrueFire course.
Use the code DEEPGROOVES20
thru JULY 31 
For this Modern Blues edition, I dug a little deeper to select slower grooves that we felt had a broader emotional spectrum.
Each soloing performance is an improvisation presented in an arc, beginning with the pentatonic scale, moving into the major scale that runs through the chord, into arpeggios, and then I combine them all.
I also show you chord voicings and the approach I would use for comping over these grooves and supporting the soloist.
Check it out. 
Thank you for listening and if you are interested in playing guitar please check out the Robben Ford Guitar Dojo. You'll find a lot of content and we do live Zoom Hangs every other week. Please say hello. 
Cheers!
2021