WORLD PHOTOGRAPHY ORGANISATION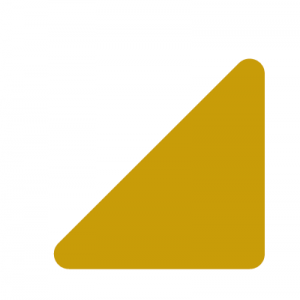 STUDENT AND YOUTH COMPETITIONS 2020
SHORTLISTS AND GRANT RECIPIENTS ANNOUNCED
The World Photography Organisation announces today the shortlisted photographers in the Student competition and new information about photographic projects by Sony Student Grant 2019 recipients. Also included are details of photographers shortlisted in the Youth competition. Works by Student and Youth shortlists and Student Grant recipients will go on display as part of the Sony World Photography Awards 2020 exhibition at Somerset House this April.
The Student shortlist features bodies of work by ten students at leading higher education institutions from across the world. Students were challenged to submit a series of five to ten images responding to two different briefs. All ten shortlisted photographers have won Sony digital imaging equipment to help complete their project with the Student Photographer of the Year winner due to receive €30,000 worth of Sony photography equipment for their institution. The 2020 Student shortlist was judged by Tim Clark, curator, writer and Editor in Chief 1000 Words.
This year, the World Photography Organisation introduced a new format for the Youth competition, which aimed to give more opportunities to young photographers and resulted in more than a 50% increase in entries. Running from June to December 2019, entrants were asked to submit up to three images relating to a specific monthly themes. Each month a new category winner was announced and added to the shortlist for the Youth Photographer of the Year 2020 award.
The Student and Youth Shortlists 2020 are:
Image credits (left to right by row)
© Chip Skingley, United Kingdom, Student Shortlist, 2020 Sony World Photography Awards
© Ioanna Sakellaraki, United Kingdom, Student Shortlist, 2020 Sony World Photography Awards
© Reyad Abedin, Bangladesh, Student Shortlist, 2020 Sony World Photography Awards
© Arantza Sánchez Reyes, Mexico, Student Shortlist, 2020 Sony World Photography Awards
© Tobias Kobborg Kristensen, Denmark, Sony Student Grant, 2020 Sony World Photography Awards
© Chip Skingley, United Kingdom, Student Shortlist, 2020 Sony World Photography Awards
© Sam Delaware, United States, Sony Professional Grant, 2020 Sony World Photography Awards
© William Moynihan, United States, Category Winner, Youth competition, Open call, 2020 Sony World Photography Awards
© Jason Chen, United States, Category Winner, Youth competition, Landscape, 2020 Sony World Photography Awards