GREYDISC Records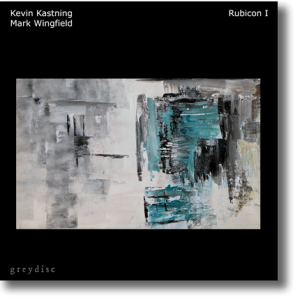 Kevin Kastning // Mark Wingfield: Rubicon I
Announcing Rubicon I, the new Greydisc Records album from Kevin Kastning and Mark Wingfield.
Worldwide release date is 9 March 2021.
Rubicon I was recorded at Studio Tramwauld in Massachusetts 16-17 August 2018, the day after Kevin and Mark performed live in New York City for WNYC radio.
Kevin Kastning: 36-string Double Contraguitar, 17-string Hybrid Extended Classical guitar, Piano
Mark Wingfield: Electric guitar, live electronics (software processing)
Kevin and Mark discuss the making of Rubicon I at:
https://youtu.be/zqilUzNwyds
You can hear and download the entire album in .WAV format, including all related materials, at:
Thank you for your support!
Kind regards,
– Greydisc Records
Copyright © 2021 Greydisc Records, All rights reserved.
Our mailing address is:
greydisc@outlook.com