Iconic Jazz Bassist John Lee with pianist Alex Collins and drummer Karl Latham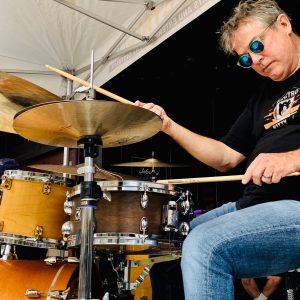 Samedi 30 janvier 2021 à 01:30 UTC+01
Samedi 30 janvier 2021 à 01:30 UTC+01
Public

 

Tout le monde (avec ou sans compte Facebook)
John Lee
From 1984 thru 1993, John Lee was Dizzy Gillespie's bassist. Performing and recording in the trumpet master's various bands including the Dizzy Gillespie Quintet, Dizzy Gillespie Big Band, and Dizzy's Grammy Award winning United Nation Orchestra. After Dizzys passing, his family asked John to create an ongoing tribute to the great man and his music—and the concept for the Dizzy Gillespie All-Stars was born. John is the bassist and director of the Dizzy Gillespie All-Stars, Dizzy Gillespie All-Star Big Band, and the Dizzy Gillespie Afro-Cuban Experience.
John is also a Grammy Award winning record producer and audio engineer. He has produced over 100 recordings.
John has worked in the bands of Gary Bartz, Larry Coryell, Jon Faddis, Aretha Franklin, Roberta Gambarini, Roy Hargrove, Jimmy Heath, Gregory Hines, James Moody, Jackie McLean, Claudio Roditi, Sonny Rollins, and McCoy Tyner.
Alex Collins is a New York City based pianist, composer, arranger and vibraphonist. Alex made his debut at the Tanglewood Jazz Festival with the Brandon Wright Quartet in 2010.
Alex is a graduate of the Manhattan School of Music (M.M. Jazz Composition) and earned his undergraduate degree from the Eastman School of Music (B.M. Jazz Studies and Contemporary Media (Piano)).
He received the Wynton Kelly Jazz Foundation Award for Jazz Achievement (2003) and participated in the prestigious Betty Carter's Jazz Ahead program (2006).
Aside from leading his own trio, Alex has performed in the bands of Ronnie Burrage, Micelle Coltrane, Big Funk, Gerry Gibbs, Karl Latham, John Lee, Lonnie Plaxico, Lenny White, and the Dizzy Gillespie All-Stars.
Karl's career has spanned the globe performing, recording with and producing with Grammy Award winning artists, Rock and Roll Hall of Fame members and multitude of internationally acclaimed musicians. Karl is known for his exceptional ability to dig into a variety of musical styles. Karl is included in the Drummerworld Top Drummers list. In addition to leading his own group "Living Standards", Karl is co-leader of Big Fun(K) with saxophonist/composer Don Braden and co leader with Ryan Carniaux and Mark Egan of the "2016 BMW Welt Jazz Award" nominated group "Constellations". Karl was a member of the electric jazz jam group, Unit1, with Mark Egan and guitarist John Hart.
Voir moins