Save Animals Facing Extinction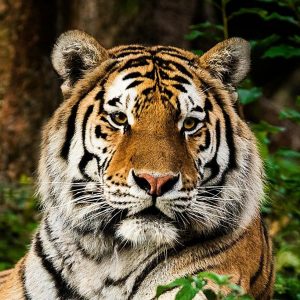 2023
Folks — Madagascar's native species are in serious danger:
Human-caused habitat destruction, climate change, and hunting have pushed many incredible animals in Madagascar to the brink. And there are thousands of species that exist only on this island – like the ring-tailed lemur, the panther chameleon, distinctive varieties of birds, butterflies, primates and more.

Here's the frightening truth: If these threatened species go extinct, 23 MILLION years of evolutionary history could be wiped from the Earth!

There's no time to waste – some of these species could be going extinct in the next 10 to 20 years. We need bold, immediate action to save Madagascar's beautiful wildlife. Click here to find out how you can help save these species from extinction >>
The island of Madagascar is home to thousands of species that exist nowhere else in the world. This country is a biodiversity hotspot, with 90% of its species existing only on the island!

We can't let this beautiful ecosystem collapse. But without bold conservation efforts, that's the bleak future we could be facing.

Join the fight to save Madagascar's stunning, unique species from extinction – before it's too late >>
Thanks for stepping up,

Save Animals Facing Extinction
Save Animals Facing Extinction
P.O. Box 14494
Seattle, WA 98114
United States
Right whales now grow 7% shorter than they did 40 years ago.
Even worse, research findings show that human activity is the biggest threat to these critically endangered whales.
Right now there are only 366 known North Atlantic right whales. That's way too few.
Without immediate action, we'll lose them forever. We need a grassroots movement to save endangered species like the right whale. Click below to learn how you can help >>
Listen, North Atlantic whales are essential to their ecosystems.
But entanglement in lobster fishing gear results in fatal infections, starvations, or drownings. They're fighting to survive.
If we lose these incredible whales forever, our oceans will never be the same. Please, click below to learn more about how you can help save endangered species like the right whale >>
Let's band together and get to work saving these incredible whales,
— Save Animals Facing Extinction
Contributions or gifts to Save Animals Facing Extinction are not tax deductible as charitable contributions or as business expenses.
Save Animals Facing Extinction
P.O. Box 14494
Seattle, WA 98114
United States