Save Animals Facing Extinction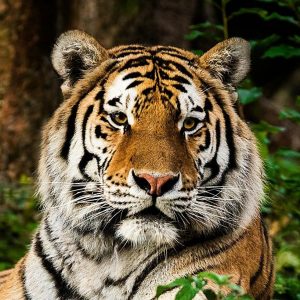 Last week, we wrote to you about the recent IUCN report that found 32,000 species at risk of extinction. One of those species is the North Atlantic right whale.
There are only 400 North Atlantic right whales remaining. We NEED to act now to save them.
North Atlantic right whales are dying at an alarming rate because of fishing nets, collisions with boats, and climate change. JUST A FEW MONTHS AGO, a dead right whale calf was found off the New Jersey coast with severe wounds caused by two separate collisions with boats and propellers.
These incredible animals deserve better. The North Atlantic right whale can grow to be up to 52 feet in length!!! Also, rough patches of skin on their heads form in unique, personal patterns and help scientists identify individual whales. If we lose these incredible whales forever, our oceans will never be the same.
But we might lose them forever. Without a grassroots movement to save our endangered species, friend, animals like the right whale will only live on in our memories.
Let's band together and get to work saving these incredible whales,

Contributions or gifts to Save Animals Facing Extinction are not tax deductible as charitable contributions or as business expenses.

P.O. Box 14494
Seattle, WA 98114
PAID FOR BY SAVE ANIMALS FACING EXTINCTION
This message was sent to: 
jeanpaulbellangerbel7infos@gmail.com
 | Change or update your email address by 
clicking here
.
Thank you for supporting Save Animals Facing Extinction. Your unwavering support helps fight back against poachers and ultimately win the race against extinction. If you would like more ways to keep in touch and stay involved please consider following us on Facebook and Twitter.
Your support allows us to make an impact in saving endangered animals. Funds raised will be used to support ballot measures, lobbying efforts, and other advocacy activities in support of laws protecting endangered species. For information about our state required disclosures, please click here.
If you'd like to receive fewer emails, you can click here. If you'd like to unsubscribe from our emails, click here. If you'd like to donate to help fund our efforts to save animals facing extinction, please  click here.
From the entire Save Animals Facing Extinction team, thanks for your support!

Contributions or gifts to Save Animals Facing Extinction are not tax deductible as charitable contributions or as business expenses.P.O. Box 14494
Seattle, WA 98114