BLUES FROM THE TOP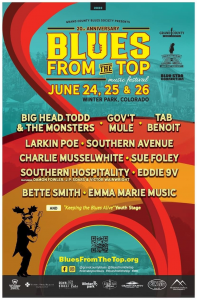 We are stoked to come back to Winter Park, CO to play Grand County Blues Society's BLUES FROM THE TOP!
Many of you might not know, but our connection to Winter Park goes deep. We played there MANY times, made life long friends and met some of our biggest fans to date


Mark your calendars!