DELMARK RECORDS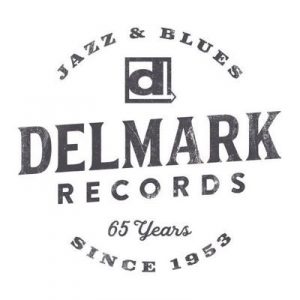 2022
An epic night of blues music as Delmark Records celebrates its 70th anniversary with three prominent acts. Doors open at 6:00 PM. Dave Weld & The Imperial Flames hits the stage with guest artist, harmonica player Pierre Lacocque at 7:00 PM Followed by Mike Wheeler Band with Demetria Taylor and the evening closes with the Dave Specter Band with Jimmy Burns.
$34 / $32 (seniors & students)
Buy Tickets at:
More dates & locals go to link in bio or
________________________________
Pay for our music through
Please leave your name, email and mailing address below so that we can ship you CD.
We also can send you downloads!
Thank you for supporting the blues
Elbio Barilari, Kevin Johnson et 10 autres personnes
Blue vinyl now in stock! Dave Specter Six String Soul 30 Years on Delmark. Remastered 2 LP Set w/download card.
Dave Specter – Six String Soul: 30 Years On Delmark
Delmark 870 (June 2022)
Gatefold double LP
Dave Specter's 30-year musical journey on Delmark showcases the guitarist, songwriter and vocalist surrounded by a stellar lineup of special guests including:
OTIS CLAY • JIMMY JOHNSON • RONNIE EARL • LURRIE BELL • BILLY BRANCH * WILLIE KENT • JORMA KAUKONEN • JACK McDUFF • LYNWOOD SLIM* SHARON LEWIS • JESSE FORTUNE • BARKIN' BILL SMITH • STEVE FREUND * FLOYD McDANIEL • TAD ROBINSON • LENNY LYNN and more!
Specter's career has been intertwined with the deepest roots of Chicago blues and Delmark's rich musical history. This double LP release constitutes a definitive testimony to one of today's most tasteful and versatile blues artists featuring Specter in a wide variety of styles, all played with six string soul. Digital download card included. All tracks remastered by
Julia A. Miller