DIONNE WARWICK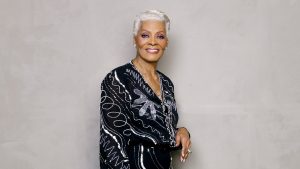 2022
Tickets for the new dates in Edinburgh, Scunthorpe and the second London show on my 'she's back: One Last Time' UK & Ireland tour are on sale now!
Book your tickets here –
https://bit.ly/DionneWarwick2022
Stay safe and I can't wait to see you all in 2022!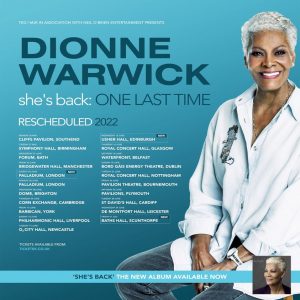 I wanna be At Home With You! Join me on Easter Sunday, April 4th and Mother's Day, May 9th as I sing all the hits from my living room to yours. A matinee and evening show each night, we'll take a magical journey through my music, and anecdotes from a lifetime of song.
Single Show and Bundle Tickets available now!
Dionne Warwick At Home With You – All the hits and more…
4 avr. – 10 mai · mandolin.com