Srdjan Ivanovic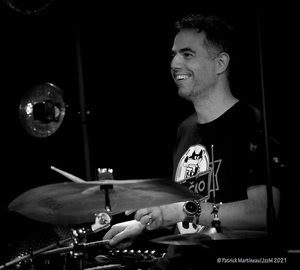 Dear Friends in Music



Only TODAY, everything on Srdjan Ivanovic's BandCamp page, hosted by MoonJune, is 75% off, and at the checkout just type this discount code:
SRDJANOVIC2021
And the discount will be applied automatically.
Everything on sale today here: srdjanovic.bandcamp.com
This offer is valid until 12 midnight San Francisco time, and tomorrow until 3am NYC time, until 8am London time, until 9am Berlin time, until 5pm Tokyo time.
This is an extraordinary non flashy drummer, arranger and composer, born in Sarajevo, today's Bosnia & Herzegovina, war refugee in Greece at the age of 10, and at the age of 18 already in Amsterdam, Netherlands, to study music and make experience and expose his extraordinary talent. In past 10 years, Srdjan lives in Paris France and he is very active on the local jazz scene. Srdjan Ivanovic has performed own most of Europe on major jazz and music festivals, has toured France and Balkans, as well Brazil and China. If You are into drummers, arrangers and composers such as Jack DeJohnette, Manu Katche, Asaf Sirkis, Martin France, the jazz side of Bill Bruford, or sophistication of Jon Christensen, Peter Donald, Joey Baron then You might find Srdjan's work more than interesting.
MoonJune's and Srdjan's goal is to let more people to hear his unique and extraordinary music that blends influences from jazz, Balkan music, Ennio Morricone, ECM.
Please be generous, and You will not regret.
Only TODAY, everything on Srdjan Ivanovic's BandCamp page, hosted by MoonJune, is 75% off, and at the checkout just type this discount code:
SRDJANOVIC2021
And the discount will be applied automatically.
Everything on: srdjanovic.bandcamp.com
MoonJune & Srdjan Ivanovic