JAZZ PROMO SERVICES
Circlesongs Bobby McFerrin August 15–22 @ Omega Institute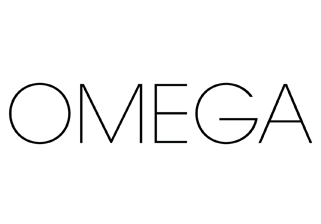 Circlesongs
Bobby McFerrin
August 15–22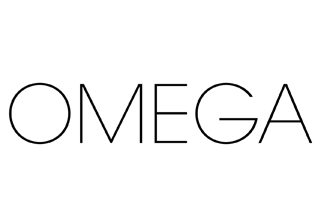 Join Grammy Award-winnerBobby McFerrin and his team of inspiring teachers at Omega Institute for a weeklong adventure in the improvisational singing technique called Circlesongs. Every voice has a place in the circle.

Cultivating the skills required for ensemble singing as well as building the fundamentals of musicianship, this experiential program is organized progressively into three modules. You can take the full 7-day program, or one or more modules individually.

Invaluable for singers and musicians of all levels, the Circlesongs practice is especially meaningful for teachers and group facilitators.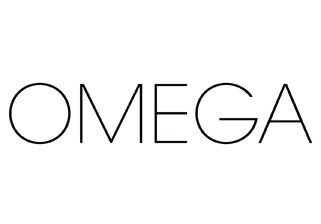 Welcome to the Omega Institute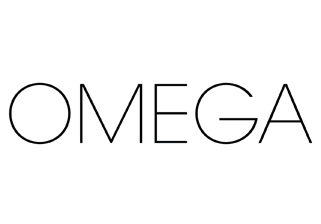 Omega Institute is the nation's most trusted source for wellness and personal growth programs, including workshops, conferences, retreats, and professional trainings.
Experience the beauty of nature on our 200-acre campus in Rhinebeck, New York, just 90 miles north of New York City. Enjoy delicious, mostly vegetarian food, connect with others from all walks of life, and explore the potential that exists in you and all of us together as a human family.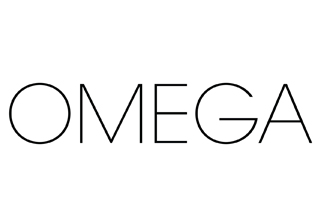 HIROSHIMA Summer Smooth Jazz Series Fri., July 25th @ the Lake Terrace Ballroom
azz Promo Services
July 11, 2014To: Listings/Critics/Features
From: Jazz Promo Services
Press Contact: Jim Eigo, jim@jazzpromoservices.com
www.jazzpromoservices.com
Bob Rodriguez
Tuesday, July 22nd
@ Somethin' Jazz Club 7:00~8:45 pmBob Rodriguez-piano
Steve LaSpina-bass
Bill Tesar-drums
$12 cover
212 East 52nd Street, 3rd Floor
(btw/ 2nd & 3rd Ave.) 
New York NY 10022
P:  212-371-7657
"The end product is an intriguing trio sound that is, largely, unlike anything on the scene".
**** Will Smith, DownBeat Magazine
Bob Rodriguez takes his place among such lyrical keyboard artists as Keith Jarrett, Richie Beirach, Fred Hersch and Brad Mehldau".
Berman Jazz Music Foundation/Tom Ineck
"Rodriguez's versatility spans the languid and the stormy; the trio evokes the Bill Evans-Scott LaFaro-Paul Motion group-impressionistic bop to romping post-bop."
Midwest Jazz magazine
Pianist, composer and educator Bob Rodriguez is a distinctively imaginative musician possessing virtuoso technique, extraordinary harmonic sensibility and an incomparable approach to combinng aspects of European classical and Latin music with modern jazz.
Throughout his career Bob has worked with such artists as Kenny Wheeler, Carla Bley, Steve Swallow and others  and was a recipient of Chamber Music America New Works Grant. He has performed at such venues as New York's Blue Note, Birdland, Iridium, Sweet Rhythm, The Kitano, Cornelia Street Cafe, Trumpets, Cecil's to name a few.
He has played solo concerts at Gracie Mansion and broadcast performances on NPR in Texas, Maine and New York.  In addition to his work as a performer, Rodriguez is a very much in demand clinician/instructor in the world of jazz and classical music education.
Unsubscribe | Update your profile | Forward to a friendPLEASE NOTE: IF YOU DO NOT WISH TO BE ON THIS MAILING LIST PLEASE RESPOND WITH 'REMOVE' IN THE SUBJECT LINE. IF YOU ARE RECEIVING DUPLICATE EMAILS OUR APOLOGIES, JAZZ PROMO SERVICES ANNOUNCEMENT LIST IS GROWING LARGER EVERY DAY…..PLEASE LET US KNOW AND WE WILL FIX IT IMMEDIATELY!Copyright (C) 2014 All rights reserved.

Jazz Promo Services

269 State Route 94 South

Warwick, Ny 10990
Des éléments de votre écran sont masqués. Appuyez sur la touche Échap ou placez le curseur au centre de l'écran pour revenir à la messagerie.
Appuyez sur la touche Échap ou placez le pointeur ici pour revenir à la messagerie.
July 7, 2014To: Listings/Critics/Features
From: Jazz Promo Services
Press Contact: Jim Eigo, jim@jazzpromoservices.com
www.jazzpromoservices.com
July 10, 2014To: Listings/Critics/Features
From: Jazz Promo Services
Press Contact: Jim Eigo, jim@jazzpromoservices.com
www.jazzpromoservices.com
Jane Ira Bloom NightSkywriting Trio
w/ Mark Dresser & Jerry Granelli
Sun., Sept. 14     8:30pm
Jane Ira Bloom   
soprano sax & live electronics
Mark Dresser  
bass
Jerry Granelli  
drums & elektro acoustic percussion
"Something new and exciting…like hang gliding through the universe"
–   Don Albert, Newstime"Bloom tries to capture in music the poetry she imagines of soaring in space"
       –  Fred Bouchard, JazzTimesCORNELIA STREET CAFE
29 Cornelia St.
Greenwich Village, NY
tel # 212 989-9319
www.corneliastreetcafe.com
Admission: $15 cover $10 minimum
2014 Jazz Journalist & Downbeat Winner for Soprano Saxophone and NASA artist Jane Ira Bloom brings her NightSkywriting Trio to the Cornelia Street Café for the first time. She's joined by long-time bandmates Mark Dresser on bass and drummer & elektro acoustic percussionist Jerry Granelli. The trio's collaboration dates back to Bloom's 1993 Art & Aviation recording project following her commission for the NASA Art Program.
The Night Skywriting Trio has performed site-specific concert performances collaborating with planetarium light shows at The National Air & Space Museum's Einstein Planetarium in Washington DC and the Novins Planetarium in New Jersey. They've also performed live in concert at the Museum of Natural History's Rose Center and the Kennedy Space Center.
They look forward to a special performance on October 4 at Flagstaff Arizona's Coconino Center for the Arts sponsored by the Flagstaff Dark Skies Coalition in honor of the "Celebration of the Night" and "Year of the Night Sky." Flagstaff is the location of the famous Lowell Observatory where research astronomer Brian Skiff first discovered the asteroid now known by the International Astronomical Society as asteroid 6083janeirabloom.
Don't miss these seasoned sonic explorers as they navigate the space ways.  They always find new ways to jetison the trio into zero-g and beyond.