LYNYRD SKYNYRD
Gary Rest in peace my friends sincerest condolences to Dale and the family
2023
BREAKING MUSIC NEWS: The Show must go on!! #LynyrdSkynyrd #zztop https://www.thedailybanner.com/skynyrd-moves-forward…/


2022
Don't forget: No one dies as long as they are remembered by Us They left on October 20, 1977 Ronnie Van Zant Steve Gaines Cassie Gaines Lynyrd Skynyrd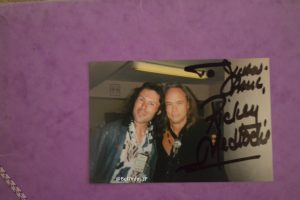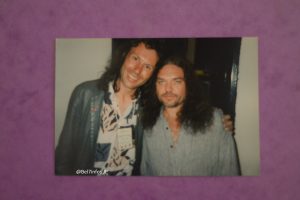 ROSSINGTON PREMIERE NEW SONG AND VIDEO, "TAKE IT ON FAITH"
GuitarWorld.com presents the exclusive premiere of "Take It on Faith," the title track—and music video—from the upcoming album by Rossington.

And yes, that's Rossington, as in Lynyrd Skynyrd cofounder and guitarist Gary Rossington and his wife, Dale Krantz-Rossington. The album will be released November 4 and features 12 new songs, all tracked by an ace studio band that was put together by the album's producer and engineer, David Z (Prince, Etta James, Buddy Guy). The lineup is pretty much a who's who of studio masters (check out the full list below).

The longtime Skynyrd guitarist and his wife have been making music together for more than 35 years. Dale opened up for Skynyrd in '77 while she was singing with 38 Special; then as part of Rossington Collins Band in the '80's and then and now as part of the Lynyrd Skynyrd family.

It doesn't come out until November 4, but you can pre-order it now on Amazon Music or Apple Music.
RONNIE VAN ZANT'S "SIMPLE MAN" VOCAL TRACK SURFACES
And it's an absolute masterpiece.

For nearly 5 minutes, we get to hear "Simple Man" in all its raw and open honesty as Ronnie is heard without his band behind him, voice rising and falling and cracking in all the right places and never once tempted to falsify or fake his way through any part of his performance; this was Ronnie Van Zant at his most open and vulnerable, passing on the lessons that molded him into the man we knew and loved in the best way he knew how.
READ FULL ARTICLE
REVIEW: LYNYRD SKYNYRD ROCKS THE HOUSE
The stage looked like a scene out of a 70s concert film, a Spartan set-up with just instruments and the requisite stacks of Marshall amps.

Van Zant does an admirable job with legacy, handling the vocals with aplomb and serving as a great host for a rock 'n roll outing.
READ FULL REVIEW
2016 MERCH
Get some Skynyrd delivered right to your door with t-shirts, guitar straps and more from the official online store. Be sure to check out the web exclusives and 2016 gear!
SHOP NOW
Here's a concert that might be closest to you:
Share With Your Friends
Date
Location/Venue
Details
Dec 02
Las Vegas, NV
 View Info 
Grand Event Center at the Golden Nugget
Dec 03
Las Vegas, NV
 View Info 
Grand Event Center at the Golden Nugget
Feb 02
Detroit, MI
 View Info 
Motorcity Casino – Sound Board
Mar 31
Thackerville, OK
 View Info 
WinStar World Casino
Apr 22
Auburn, AL
 View Info 
Music and Miracles Superfest
Unsubscribe from this list. Our mailing address is:  Lynyrd Skynyrd, PO Box 120479, Nashville, TN 37212

© Copyright Lynyrd Skynyrd 2016
Relive Skynyrd's historic hometown show.
Two Classic Albums. One Legendary Band.
Go back to where it all began with Pronounced Leh-Nerd Skin-nerd & Second Helping Live from Jacksonville at The Florida Theatre. Recorded over two nights in the band's hometown, it captures the boys as they play the first two albums in their entirety, tearing through their greatest hits and dusting off deep cuts like "Poison Whiskey" and "I Need You." Order it now on DVD and Blu-ray: http://hyperurl.co/83vhx4 Get the CD: http://hyperurl.co/j0uphv
On Tour Now

Jan 28 – Cedar Park, TX Jan 29 – Thackerville, OK Jan 30 – Kearney, MA Apr 16 – Fort Lauderdale, FL Apr 30 – Live Oak, FL May 6 – Concord, NC Jul 1 – Talladega Superspeedway, AL

2015 Tour Merch Available!

Get the latest merch from the band's globe-spanning 2015 tour at the Skynyrd store.
Copyright © 2016 Vector Management, All rights reserved. You joined Skynyrd's list via their website.Our mailing address is:

Vector Management

1607 17th Ave S

Nashville, TN 37212
Copyright © 2016 Vector Management, All rights reserved. You joined Skynyrd's list via their website.Our mailing address is:

Vector Management

1607 17th Ave S

Nashville, TN 37212
                  LYNYRD SKYNYRD 25 Avril 2015  https://www.youtube.com/watch?v=_R-g-Yk5opE
Today's your last day to enter the 'One More for the Fans' Tunespeak contest. Skynyrd swag is on the line! http://tuns.pk/hpCv_OM Only a few more days! Hear Cheap Trick, Alabama,Jamey Johnson and more covering their favorite Skynyrd classics on One More For The Fans, available on CD and DVD this Friday. http://celebrateskynyrd.com/preorder
LYNYRD SKYNYRD Photo Jean Paul " Guerrier "Bellanger