Russ Hewitt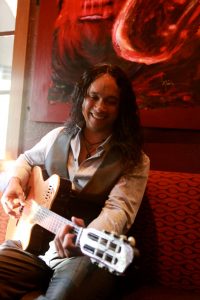 Spanish Guitarist/Composer Russ Hewitt has just released his new single 'Amor Perdido' featuring the Bucharest All-Star Orchestra. 

I see you "Viewed" the promo and was wondering if there is anything we can do to help you get Russ more exposure through your fine organization. We are here to help.

Russ will be releasing a full album later on this year….

We are open for interviews, etc. I am here for you…

Warmest Regards,

~Scott
Guitarz Forever Music Mktg. & Promotions
512.787.9277
sthomas9@austin.rr.com

To view your promo, follow this link: 
https://GuitarzForever.haulix.com/Media/Link?h=whJcFo1VhBZ/8+v9TnHWNw==

Guitars Forever Marketing & Promotions 
Scott Thomas
sthomas9@austin.rr.com
512-787-9277
http://bit.ly/ijPsEP
Russ Hewitt
New single and video 'Amor Perdido' featuring Bucharest All-Star Orchestra
31 July 2021
View Promo
FROM RUSS:
Truly a global project, the orchestra was recorded at SGO Music Factory studio in Bucharest, Romania, while the band was recorded at Savannah Street studio in Denton, Texas. In Romania, current director at Bucharest National Opera, Tiberiu Soare, conducted the session. While in Texas, the band was recorded by Bob Parr, who also produced and mixed the track.
The song is based on a Argentinian milonga pattern, which essentially is a slower version of a tango. This is the first song where I utilized my Classical guitar training, writing a song based on a finger-style melody. I feel it's one of my best compositions, particularly the key change for the chorus. With the addition of the orchestra, Amor Perdido is one of my favorites.
Ric Flauding arranged the strings for Amor Perdido, as well as many of my other songs, including the string arrangements performed by the Irving Symphony Orchestra . During the ending credits to the video of Amor Perdido, there's a mix of just the guitar and strings that highlight the incredible interplay between the two.
Going under the name Bucharest All-Star Orchestra, the group comprises some of the most qualified and experienced musicians in Bucharest, including the National Symphony Orchestra. The goal of the orchestra is to rival the London Philharmonic Orchestra (and other orchestras) in their ability to record Pop, Rock, and Commercial music, along with the standard Classical repertoire. I'm honored to have my song chosen as one of the first to showcase their talent.