Luca Giordano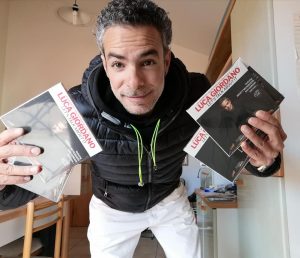 We finally got CD Copies for my last album "Let's Talk About It"!!!
Feel free to get a copy for Italy or Europe sendin us a private msg, or by email to info@lucagiordanoband.com
Sono arrivate le copie del nuovo disco "Let's Talk About It"
Potete acquistare una copia per Italia o Europa contattandoci con messaggio privato, o inviando una email a info@lucagiordanoband.com
For Italy:
1Cd – 15 euros
2Cds – 25 euros
For Europe (outside Italy) :
1Cd – 20 euros
2 Cds – 30 euros
*shipping costs already included!
If you want to buy a digital copy, you can find it in all digital stores!!!